Time2Study
ABOUT US We are the working parent's dream come true We Understand your Child...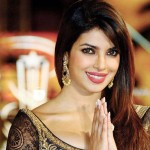 Dr. Najma Heptulla appointed as new Chancellor of Jamia Millia Islamia 77-year old Dr. Najma Heptulla, the Manipur Governor and former Minority Affairs Minister in Prime Minister Narendra Modi's Cabinet, was appointed as the Chancellor of Jamia Millia Islamia (JMI) on 29 May 2017 and has succeeded Lt. Gen. (Retd.) M.A. Zaki, who completes his five-year......
Mobile app 'SEVA' for quick tracking of coal dispatch launched As a part of 'Digital India' initiative Union Minister of State (I/C) for Power, Coal, New & Renewable Energy and Mines, launched the Saral Eindhan Vitaran Application (SEVA), in News Delhi, which is developed in-house by Coal India Limited (CIL) for power sector consumers. Mobile app SEVA...
Time2study.in is "One Stop" online website for kind of educational needs. On Time2study, user can find the articles / study materials made for the Post graduate, graduates, children studying in class 10 and 12, aspirants preparing for Competitive exams and others. On Time2study user can find the Current affairs, Banking awareness, general Knowledge (GK), Online test, Online preparation study material, Online GK test with Question and Answer format. Time2tsudy is also provide the service for the school to create their own website, maintain daily updates, flash daily notice to student's parents and public like Exams dates, School Admission dates etc. Time2study also provide the listing service for all kind of educational services or institutions like, all kind coaching institutes, schools, colleges, Universities, tuition centers, exams dates and many others.