Current affairs on 29 May 2017, Latest May Current Affairs
Number of people read this Article: 5307
Have you read this article?
Be the first to rate it.
Write a Review
Companies Current Affairs
IOC overtakes ONGC to become India's most profitable PSU
Indian Oil Corporation has overtaken Oil and Natural Gas Corporation (ONGC) to become India's most profitable state-owned company.
Mukesh Ambani-led Reliance Industries retained the crown of being India's most profitable private company for the third year in a row, posting a net Rs. 29,901 crore in financial year 2016-17.
Tata Consultancy Services, India's largest software services exporter, with a net profit of Rs. 26,357 crore was the second most profitable private company in the country.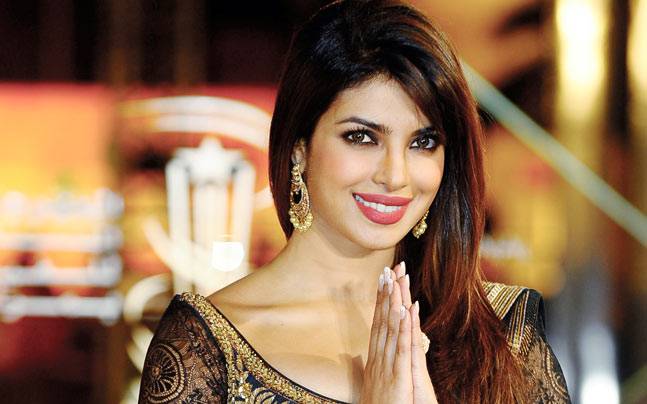 Apple opens first official store in Southeast Asia
Apple opened its first Southeast Asia store in Singapore located on the affluent Orchard Road.
Merchandise such as the iPhone and MacBook were strategically placed on display across the spacious first floor, while the upper level acted as a classroom for customers to participate in hands-on sessions.
Economy Current Affairs
Nagpur gets India's first fleet of electric vehicles
Nagpur has become India's first city to have electric mass mobility system. Road transport and highways minister Nitin Gadkari, along with Maharashtra Chief Minister Devendra Fadnavis has inaugurated India's first multi-modal electric vehicle project at the Nagpur Airport Complex.
It will have a fleet of 200 electric vehicles including taxis, buses, e-rickshaw and autorickshaws, all of which will be fully owned by cab aggregator Ola supplied by Mahindra & Mahindra group's Mahindra Electric, Kinetic Green Energy and Power Solutions has supplied 100 e-rickshaws, Kinetic Safar.
Maharashtra chief minister Devendra Fadnavis inaugurated India's first multi-modal electric vehicle project and Ola electric charging station in Nagpur on 26 May 2017.
General Current Affairs
Vadodara creates Guinness record for most people sweeping street
Vadodara in Gujarat created a new Guinness world record for the maximum number of people sweeping a single venue as 5,058 residents of the city came together to achieve the feat at the venue which was a bridge that connected Akota, an urban area.
Vadodara was also declared the 10th cleanest city in the country
The event was organised as a tribute to prime minister Narendra Modi's 'Swachh Bharat Abhiyan' initiative.
Priyanka Chopra nominated for Dadasaheb Phalke Award
Actress Priyanka Chopra will be honoured with the Dadasaheb Phalke Academy Award for being an international icon award in the ceremony will be held on June 1, 2017 in Mumbai.
The board of trustees for Dadasaheb Phalke Academy Awards include Johny Lever, Pahlaj Nihalani, Mithun Chakraborty and TP Agrawal. The
The Dadasaheb Phalke Award is India's highest award in cinema and it was established in 1969 and first recipient of this award was Devika Rani.
Dailong village in Manipur declared Biodiversity Heritage Site
The Manipur government has declared area of 11.35 sq km in Dailong village of Tamenglong district as a Biodiversity Heritage Site of the state under Section 37(1) of Biological Diversity Act, 2002.
The declaration was made after the recommendation of Manipur Biodiversity Board, the state government has stated in the notification.
Dr. Najma Heptulla appointed as new Chancellor of Jamia Millia Islamia
77-year old Dr. Najma Heptulla, the Manipur Governor and former Minority Affairs Minister in Prime Minister Narendra Modi's Cabinet, was appointed as the Chancellor of Jamia Millia Islamia (JMI) on 29 May 2017 and has succeeded Lt. Gen. (Retd.) M.A. Zaki, who completes his five-year term this month.
She has been a five-time member of the Rajya Sabha, and its Deputy Chairman for sixteen years.
Jamia Millia Islamia was established during British rule in 1920 and was accorded the status of central university in 1988.
Three cases of Zika virus were reported in Gujarat
The Union Health Ministry on 27 May 2017 confirmed that three cases of Zika were reported from Bapunagar area of Ahmedabad (Gujarat) in January 2017.
The case was confirmed by the National Institute of Virology (NIV) in Pune on January 4 this year. Two additional cases were identified through surveillance.
The Zika virus is transmitted through the bite of an infected Aedes aegypti mosquito, which also transmits dengue and chikungunya.
Pune city police receive FICCI Smart Policing Award 2017
The Pune city police have received the Federation of Indian Chamber of Commerce and Industries (FICCI) Smart Police Award for the year 2017.
International Current Affairs
Amul Thapar became only the second Indian-American judge of the U.S. Court of Appeals
On 26 May 2017 47-year old Amul Thapar became only the second Indian-American judge of an appeals court as his appointment was confirmed by a 52-44 vote.
Earleir Shri Srinivasan, who was appointed to the DC circuit court of appeals by President Barak Obama and confirmed in 2013, is the first Indian American ever to be named as judge to the American counterpart of India's High Courts.
"The Square" film won the Golden Palm award
In the 70th edition of Cannes Festival. Swedish art satire "The Square" directed by Ruben Ostlund, won the prestigious Palme d'Or (Golden Palm).
The best director award went to Sofia Coppola for 'The Beguiled', a drama about an injured soldier.
Grand Prix award was won by "BPM (Beats per Minute)".
Best actor was won by Joaquin Phoenix for 'You Were Never Really Here' while Diane Kruger won the Best Actress award for her role in 'In the Fade'.
Sports Current Affairs
C.A. Bhavani Devi became the first-ever Indian to win a gold medal in Turnoi Satellite Fencing Championship
C.A. Bhavani Devi created history by becoming first-ever Indian to win gold medal in the sabre event of the Turnoi Satellite Fencing Championship held at Reykjavik in Iceland on 27 May 2017.
Bhavani Devi from Chennai beat Sarah Jane Hampson of Great Britain 15-13 on points. Earlier she had beaten another British fencer Jessica Corby 15-11 in the semifinal.
South Korea won Sudirman Cup 2017
South Korea won Badminton's Sudirman Cup after 14 years.
South Korea won by 3-2 victory over 10-time champions China at Australia's Gold Coast.
Earlier South Korea won the Sudirman Cup in 1991 and 1993.
Technology Current Affairs
DRDO's Aeronautical Test Range in Karnataka Launched
Union Defence and Finance Minister Arun Jaitley inaugurated the Defence Research and Development Organisation's (DRDO)'s new Aeronautical Test Range (ATR) in Karnataka.
This ATR is a facility under the Aeronautical Development Establishment (ADE) which works on a range of UAVs (unmanned air vehicles).
Latest Current Affairs
Current affairs 27th May 2017 contain all the latest news and current events from India and Abroad. User can find the 27th May 2017 affairs article which is a detailed analysis and discussion of news stories that have recently occurred. These news articles are made on the topic Jamia Millia Islamia, Turnoi Satellite Fencing Championship, Palme d'Or, Golden Palm award and many other are best study material for the students which are preparing for the competition exams, government exams, Banking exams, IAS exam and many other.
27th May 2017 Current Affairs is available in Question and Answer format which will also help reader to prepare in Objective format. On Time2study, Current affair category contains the articles for each day and these articles have the detailed background of each topic. Current affairs from India and abroad are teller made to the user and thus one can find very interesting, selected and important topic on Current events to read and prepare the notes for exam. Current affairs 27th May 2017 is made on the subjects Grand Prix award, Aeronautical Test Range, DRDO, ATR, Aeronautical Development Establishment, Sudirman Cup 2017, Tata Consultancy Services, Reliance Industries , IOC, ONGC, FICCI Smart Policing Award 2017, FICCI, Biodiversity Heritage Site, Guinness record, Electric mass mobility system, India's first multi-modal electric vehicle project, Dadasaheb Phalke Award, Apple that have recently occurred.