Current affairs on 29 December 2016
Number of people read this Article: 441
Have you read this article?
Be the first to rate it.
Write a Review
Economy Current Affairs
Odisha Names Mega Lift Irrigation Scheme after the freedom fighter Parbati Giri
The State Cabinet of Odisha on December 24 named the Mega Lift Irrigation Scheme worth Rs. 7,600 crore, after the noted freedom fighter and social reformer Parbati Giri.
Parbati Giri was a mark of respect for her immense contribution to the freedom movement and service to the poor and needy.
The State Cabinet has approved tender for 13 mega lift irrigation schemes with a total command area of 19,400 hectares in Mayurbhanj and Keonjhar districts.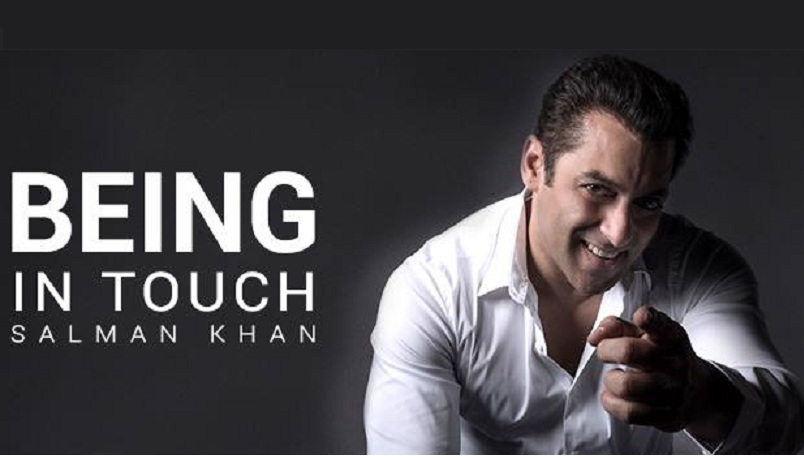 Central Government of India releases Rs 1,982 crore for Andhra Pradesh's Polavaram project
The Centre has released Rs 1,982 crore for the multipurpose Polavaram irrigation project in Andhra Pradesh through National Bank for Agriculture and Rural Development (NABARD), which sanctioned the long term irrigation fund under Prime Minister Krishi Sinchayee Yojana.
Polavaram Project is a multi-purpose irrigation project which has been accorded national project status by the central government.
This dam is Godavari River is under construction and located in West Godavari District and East Godavari District in Andhra Pradesh state and its reservoir spreads in parts of Chhattisgarh and Odisha States also.
CCEA Approves Road Connectivity Project
Cabinet Committee on Economic Affairs has approved centrally sponsored road connectivity project for Left Wing Extremism, LWE affected areas to improve rural road connectivity.
The project aims to provide connectivity in 44 worst left wing affected districts and implemented under Prime Minister Gram Sadak Yojana.
Finance Current Affairs
Viral Acharya Appointed RBI Deputy Governor
The government has appointed Viral V Acharya as one of the central bank's four deputy governors for a term of three years.
He has research interests in regulation of banks, corporate finance, credit risk and teaches at the Stern School of Business in New York university
Union Cabinet approves ordinance related to demonetisation of old 500 and 1000 rupee notes.
With the Prime Minister Narendra approval to an ordinance relating to demonetised 500 and 1000 rupee notes, after 31st March 2017, possession of the demonetised notes beyond a specified amount to attract a monetary fine.
Currency notes across the world carry their Central Banks' promise to pay the bearer the amount of the value of the note but Reserve Bank of India will not be bound by that pledge anymore with the Union Cabinet headed by
The ordinance proposes to end the liability of the govt and RBI on the demonetised high denomination notes after 31st March.
The Specified Bank Notes Cessation of Liabilities Ordinance makes holding of old 1,000 and 500 rupee notes post 31st March beyond a threshold amount an offence that will attract a monetary fine.
In 1978, a similar Ordinance was issued to end the government's liability after Rs 1,000, Rs 5,000 and Rs 10,000 notes were demonetised by the Morarji Desai-led government.
General Current Affairs
Salman Khan launches his app 'BeingInTouch' on 51st birthday
Actor Salman Khan on Twitter has announced the launch of his app, 'BeingInTouch', on his 51st birthday 27 December 2016 that will provide access to Salman's social media accounts, along with his unseen pictures and videos.
The app users can also avail discounts from various brands on the app.
Anil Baijal appointed as the new Lt Governor of Delhi
Anil Baijal was on 28 December 2016 appointed as the new Lt Governor of Delhi.
70-year-old Baijal, a 1969 batch IAS officer, had served as Union Home Secretary under the Atal Bihari Vajpayee government besides holding key positions in other ministries.
Baijal had retired from service in 2006 as Secretary, Urban Development Ministry. He is a former vice chairman of Delhi Development Authority.
Baijal was actively associated with the designing and roll-out of Rs 60,000 crore Jawaharlal Nehru National Urban Renewal Mission (JNNURM) launched by the Manmohan Singh government.
Former Madhya Pradesh Chief Minister Sunderlal Patwa Dies
Former Madhya Pradesh Chief Minister and seasoned BJP leader Sunderlal Patwa has passed away.
He was a two-time Chief Minister of Madhya Pradesh between 1980 & his second term lasted for two years from 1990 to 1992.
He was also elected to the Lok Sabha from Chhindwara in 1997 and won the 1999 Lok Sabha poll from Hoshangabad.
SRK Receives Honorary Doctorate
Bollywood's superstar Shah Rukh Khan has received an honorary doctorate from Maulana Azad National Urdu University (MANUU) in Hyderabad for his extraordinary contribution in promotion of the Urdu language and culture through his films.
Chancellor Zafar Sareshwala conferred the 'honorius causa' (doctor of letters) on Khan and Rekhta Foundation founder Sanjiv Saraf.
Maharashtra launched 'Transform Maharashtra' initiative
Chief Minister Devendra Fadnavis launched an initiative 'Transform Maharashtra' at IIT Bombay's 'Mood Indigo' festival.
Under this initiative, the chief minister will address issues related to youth in governance.
International Current Affairs
Dr Barbara Jatta becomes first ever female director of Vatican Museums
Dr Barbara Jatta(54) has appointed as the first female director of Vatican Museums by Pope Francis andf thus she will become the highest-ranking female administrator in the Vatican.
Jatta is currently working as the Deputy Director of the museums Since June 2016
Former Sri Lankan PM Wickremanayake Dies
Former Sri Lankan Prime Minister Ratnasiri Wickremanayake passed away.
He was appointed Prime Minister by former President Mahinda Rajapaksa on November 21, 2005 and had earlier served as Prime Minister from August 2000- December 2001.
Star Wars Actress Carrie Fisher Dies
Carrie Fisher, the actress best-known for playing Princess Leia in the Star Wars franchise, has passed away.
She got her showbiz start at age 12 in her mother's Las Vegas nightclub act and made her film debut as a teenager in the 1975 comedy "Shampoo," two years before her "Star Wars" breakthrough.
Sports Current Affairs
Meghalaya to Host 2022 National Games
2017 National games is schedule to start at Goa but for 2022 bid to find the host is completed.
Meghalaya will host the 2022 National Games as Indian Olympic Association has accepted Meghalaya's bid to host the National Games.
Meghalaya won the race overshadowing four other bidders Andhra Pradesh, Goa, Chhattisgargh and Uttarakhand.
Meghalaya will be the third northeastern state after Manipur and Assam to host the National Games.
Technology Current Affairs
Gujarat Announces Biotechnology Policy
Gujarat government has introduced the Biotechnology Policy- 2016 with the aim to establish Gujarat as a preferred destination for manufacturing of biotechnology products.
Under this policy, state govt would provide capital subsidy up to Rs 25 crore on the total investment for developing a Biotechnology (BT) Park.
The developer of such park will be eligible for 100% reimbursement of stamp duty
Nedumkayam 1st Digital Tribal Colony
The Nedumkayam tribal colony at Nilambur in Malapuram District of Kerala has become the first cashless and digital tribal colony in the country.
The training was completed with the support of National Service Scheme,volunteers of an Arts and Science College at Kondotty & Jan Sikshan Sansthan.
Latest Current Affairs
Current affairs 29th December 2016 contain all the latest news and current events from India and Abroad. User can find the 29th December 2016 affairs article which is a detailed analysis and discussion of news stories that have recently occurred. These news articles are made on the topic 2017 National games, 2022 National Games, Indian Olympic Association, IOA and many other are best study material for the students which are preparing for the competition exams, government exams, Banking exams, IAS exam and many other.
29th December 2016 Current Affairs is available in Question and Answer format which will also help reader to prepare in Objective format. On Time2study, Current affair category contains the articles for each day and these articles have the detailed background of each topic. Current affairs from India and abroad are teller made to the user and thus one can find very interesting, selected and important topic on Current events to read and prepare the notes for exam. Current affairs 29th December 2016 is made on the subjects Nedumkayam 1st Digital Tribal Colony, Road Connectivity Project, CCEA, Biotechnology Policy, Biotechnology Policy- 2016, Ordinance on demonetisation of old 500 and 1000 rupee notes, Star Wars Actress Carrie Fisher, Honorary Doctorate, Honorius causa, Polavaram project, BeingInTouch App, Mega Lift Irrigation Scheme, Vatican Museums, first ever female director of Vatican Museums, Transform Maharashtra initiative, RBI that have recently occurred.