Current affairs on 28 December 2016
Number of people read this Article: 461
Have you read this article?
Be the first to rate it.
Write a Review
Companies Current Affairs
India's first Second Generation Ethanol Bio-refinery set up in Punjab
The foundation stone for India's first second generation ethanol bio-refinery to be set up by HPCL at Bathinda in Punjab at a cost of Rs 600 crore .
The foundation stone laying ceremony will be held at village Tarkhanwala, in Bathinda district of Punjab.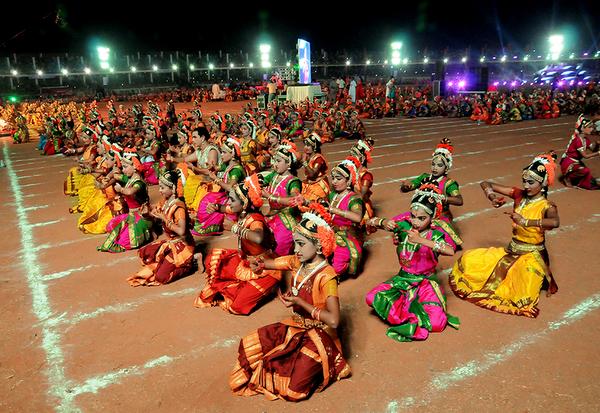 Economy Current Affairs
Sagarmala Development Co. Office Opened
Union Road Transport and Highways Minister Nitin Gadkari inaugurated Sagarmala Development Company's (SDC) office in New Delhi that has been incorporated under the Companies Act, 2013 .
The Union Cabinet in July 2016 had approved formation of the SDC under the administrative control of the Union Ministry of Shipping.
Prime Minister laid the foundation stone of Char Dham Highway Development Programme
Prime Minister Narendra Modi on 27 December 2016 has laid the foundation stone of 900 kilometre long Char Dham Highway Development Programme in Dehradun to make Char Dham pilgrimage safe and convenient.
Construction cost of 900 kms of national highways at an approximate cost of Rs. 12,000 crore and out of that around Rs 3,000-crore project has already been sanctioned.
Under the project, 132 bridges, 25 high flood level bridges, 107 maner bridges, and 13 bypasses will be constructed on the 900 kilometre long national highways.
At 38 landslide-prone places, protective layers will be created through steel sheets.
Finance Current Affairs
First Case Under the Bankruptcy Code
ICICI Bank Ltd has filed an application in the National Company Law Tribunal (NCLT) against Pune-based steel products Innoventive Industries Ltd to initiate a corporate insolvency process under the new bankruptcy law.
This is the first case in India filed under the Insolvency and Bankruptcy Code, 2016.
The Pune-based steel products maker had debt of Rs955 crore at the end of September.
Households Own 61.5% of Bank Deposits
The RBI has said households owned the majority of deposits, 61.5% of the total bank deposits of Rs 98,41,290 crore.
The government sector and the private corporate sector followed contributing 12.8 per cent and 10.8 per cent, respectively.
A majority (63.8 per cent) of the deposits was term deposits and combined share of current and savings deposits increased to 36.2 per cent in 2016.
KVG Bank Launches Bank Sakhi Scheme
The Karnataka Vikas Grameen Bank (KVGB) has come out with an innovative method of employing women in villages to promote and popularize cashless transaction.
The bank launched a scheme named 'Bank Sakhi' at a programme.
Under the initiative, the bank will appoint women business correspondents called "Bank Sakhi" in select villages where this scheme would be implemented.
SBI adopts village of Maharashtra for Aadhaar-based payments
The State Bank of India (SBI) has adopted Shirki village in Pen taluka in Maharashtra for driving the Aadhaar-based merchant payment initiative under which merchant is required to have a bank account with an Aadhaar number needed.
Under the initiative, the merchants in the village have been provided with simple android phones with a USB-based fingerprint capture device.
General Current Affairs
Odisha Launch Malaria Control Programme
The Odisha govt has decided to launch a new malaria control programme, Durgama Anchalare Malaria Nirakaran (DAMAN) with themain aim to control malaria in inaccessible areas.
The programme will be implemented in 8000 villages of all 79 blocks of eight high malaria endemic districts.
These districts contributed around 60% cases and 56% death to the state malaria burden in 2015 – 16.
20,000 NGOs licenses canceled
Indian Government over a period of one year has canceled the licenses of around 20,000 NGOs for violating the Foreign Contribution Regulation Act (FCRA) provisions and thus only 13,000 NGOs in the country are legally valid to receive foreign funds.
2,000 new applications for registration under the FCRA for the first time.
First female bus conductor in a Chattisgarh
Kiran Pandey became the the first female bus conductor in a small Chattisgarh town that travels through the village of jajgir in Chattisgarh looks ordinary enough.
Kiran Pandey is the area's first female conductor. For a place like jajgir ruled as it is by how society views and judges the actions of individuals it is definitely a giant step forward towards empowering women.
'Kuchipudi' performers created Guinness World Records
Andhra Pradesh's own classical dance 'Kuchipudi' found a place in the Guinness World Records yet again when a record 6,117 dancers came together to present a show at the IGMC Stadium in Vijaywada.
Guinness adjudicator Rishinath declared that "Jayamu Jayamu" item presented in unison by the participants created a new record and handed over a certificate to Andhra Pradesh Chief Minister N Chandrababu Naidu.
International Current Affairs
Singer George Michael Passes Away
George Michael, the English singer, songwriter, and record producer who rose to fame as a member of Wham! has passed away.
Michael, whose real name is Georgios Kyriacos Panayiotou, rose to fame as the lead singer of the pop-duo Wham!
US Astronomer Vera Rubin Dies
US Astronomer Vera Rubin,whose pioneering work on galaxy rotation rates led to the theory of dark matter, has died.
In 1974,Rubin discovered that the stars at the edges of galaxies moved faster than expected and for the same in 1993, US President Bill Clinton presented her with the national Medal of Science.
China Passes Environment Tax Law
China has passed a new law to levy environment tax on polluters, specially on heavy industries from 1 January, 2018
The tax rate will be 1.2 yuan per unit of atmospheric pollution, 1.4 yuan per unit of water pollution, 5 yuan per tonne of coal waste & 1,000 yuan per tonne of hazardous waster.
Technology Current Affairs
Scientists find world's most heat resistant material
Researchers from Imperial College London in the UK have identified materials - hafnium carbide that can withstand temperatures of nearly 4,000 degrees Celsius, an advance that may pave the way for improved heat resistant shielding for the faster-than-ever hypersonic space vehicles.
Tantalum carbide (TaC) and hafnium carbide (HfC) are refractory ceramics, meaning they are extraordinarily resistant to heat and the The melting point of hafnium carbide is the highest ever recorded for a material.
Latest Current Affairs
Current affairs 28th December 2016 contain all the latest news and current events from India and Abroad. User can find the 28th December 2016 affairs article which is a detailed analysis and discussion of news stories that have recently occurred. These news articles are made on the topic Bank Deposits, RBI, US Astronomer Vera Rubin, Foreign Contribution Regulation Act and many other are best study material for the students which are preparing for the competition exams, government exams, Banking exams, IAS exam and many other.
28th December 2016 Current Affairs is available in Question and Answer format which will also help reader to prepare in Objective format. On Time2study, Current affair category contains the articles for each day and these articles have the detailed background of each topic. Current affairs from India and abroad are teller made to the user and thus one can find very interesting, selected and important topic on Current events to read and prepare the notes for exam. Current affairs 28th December 2016 is made on the subjects NGO, Bank Sakhi Scheme, Karnataka Vikas Grameen Bank, Sagarmala project, Malaria Control Programme, Aadhaar-based payments, SBI, Environment Tax Law, Char Dham Highway Development Programme, Kuchipudi, Jayamu Jayamu, India's first second generation Ethanol Bio-refinery, HPCL, World's most heat resistant material, hafnium carbide, Bankruptcy Code, First Case Under the Bankruptcy Code, ICICI Bank, Innoventive Industries Ltd that have recently occurred.