Current affairs on 28 April 2017
Number of people read this Article: 1710
Have you read this article?
Be the first to rate it.
Write a Review
Companies Current Affairs
Tata Safari Storme replace Gypsy in Indian Army
Tata Safari Storme will replace Maruti Suzuki Gypsy in the Defence forces that was approved by the Ministry of Defence.
Tata Motors has signed a contract with the Indian Army for supplying 3,192 Safari Storme cars under a new category, GS800 or General Service 800.
Storme will thus replace the old war-horse – Maruti Suzuki Gypsy. Over 35,000 Gypsies are due for replacement in the coming years.
After the approval of this contract, Tata Motors has become the leading supplier of defence vehicles to the Indian Armed Forces.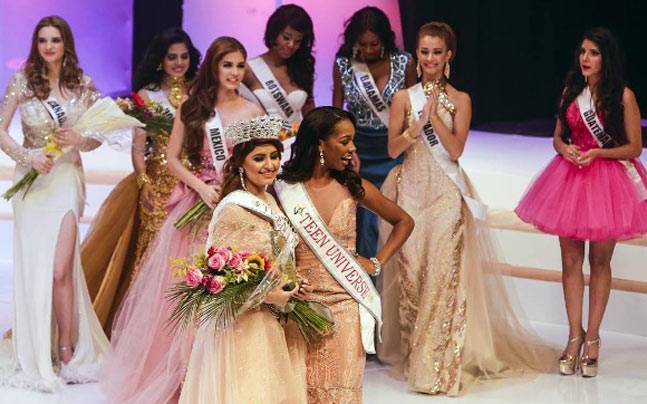 Golden Peacock Business Award 2017 announced
The Golden Peacock Awards were established in 1991 and GMR Hyderabad International Airport Ltd has won the Golden Peacock Business Excellence Award 2017.
Golden Peacock Business Excellence Award seeks to characterize validated best management practices, as a basis for accelerating the rate of organizational improvement.
YES BANK has won the prestigious 'Golden Peacock Innovative Product/Service Award 2017' for its innovative mobile technology product, SIMsePAY.
Economy Current Affairs
Agriculture Ministry unveils APMC Act
In order to ease the life by giving more freedom to farmers to sell their produce, the agriculture ministry has unveiled "The State/UT Agricultural
Produce and Livestocks Marketing (promotion and facilitation) Act, 2017" was passed in 2003 is the draft law proposes to cap market fees and commission charges payable by a farmer after bringing produce to a wholesale market.
Rs 10000 minimum monthly wage announced by Union Government
The Labour Ministry has proposed a minimum monthly income of Rs.10000 for contract workers which is at present, employers give the fixed minimum wages to workers for 45 economic activities.
The move will drastically increase the minimum wages of contract labourers from around Rs.6000 per month that is paid to them in a few sectors at present.
TERI, French firm sign MoU
The Energy and Resources Institute (TERI), the Innovative Finance Foundation (IFF) and 3WAYSTE company signed an MoU to collaborate on
the rollout of a breakthrough technology for municipal solid waste management.
The technology is capable of treating all household waste into residue fuel to produce clean energy.
Fori Nehru oldest living member of the Nehru family passed away
Fori Nehru passed away at her home in Kasauli in Himachal Pradesh on 25 April 2017 and was the oldest living member of the Nehru family.
109-year old Fori Nehru's original nationality was Hungariana by birth and was known as Magdolna Friedman before she married Jawaharlal Nehru's cousin B.K. Nehru in 1935. B.K. Nehru was Indian Ambassador to the United States.
After Partition, Fori joined the Emergency Committee for refugees, and started a massive employment campaign for refugee women in 1947, which later evolved into the Cottage Industries Emporium.
UDAN regional connectivity scheme launched
The first-ever flight under Union Government's ambitious UDAN ("Ude Desh ka Har Nagarik" and it aims to build efficient regional air connectivity across the country) regional connectivity scheme was launched by Prime Minister Narendra Modi on 27 April 2017 between Shimla and New Delhi and flight will allow tourists to fly to Shimla from New Delhi for just Rs. 2,000.
The Shimla Airport (at Jubbarhatti) had been shut for scheduled flights since 6 September 2012, affecting tourists and business travellers to the state.
5 airline companies have been chosen for the scheme Airline Allied Services (Alliance Air), SpiceJet, Turbo Megha Airways, Air Deccan and Air Odisha with seating capacity of airlines under the UDAN scheme will range from 19 to 78 and 50% of the seats in every flight will have a fare cap of Rs 2,500 per seat per hour.
Finance Current Affairs
Indian Bank to offload 7% of shares
​Indian Bank has decided to offload 7 percent of its shares to the public through a follow-on offer after becoming the first Indian public sector bank whose Price-to-Book value has reached the level of 'One," reflecting its strong performances.
Union Government is the promoter of the bank holding 82 percent of shares at present.
BSE achieved landmark of 3000 points
BSE achieved a major milestone when it closed over 30,000 points for the first time ever landmark on 26 April 2017. While sensex has breached the 30,000 mark two times earlier- first time in March 2015 and for the second time on 5 April 2017.
This was the third time that Sensex crossed this mark as it was first time that Sensex closed at over 30,000 points. In the morning at 10:37 am, BSE's 30-share Sensex rose 0.56% or 168.58 points higher at 30,111.82 points. The index ended on 30,133.35 points, the first-ever above 30k closing for it.
On the other hand NSE's Nifty ended the day on 9,351.85 points, it highest-ever closing and the main reason for this rally was an upbeat sentiment in the global markets, on the back of robust US corporate earnings and a centrist victory in the first round of the French presidential election.
Employees' Provident Fund Organisation (EPFO) during April 2017 came up with new guidelines
The Employees' Provident Fund Organisation (EPFO) during April 2017 came up with important guideline regarding EPF subscribers which has done away with the requirement of EPF subscribers to get their employer's approval or submit doctor certificates to withdraw provident fund savings for medical purposes
Subscribers can withdraw their provident fund savings to pay hospital bills in case of serious illness by submitting a self-declared form to the EPFO.
EPF account holder are allowed to withdraw provident fund savings up to six months' salary in cases of hospitalisation for at least a month, major surgical operation or in case they are suffering from tuberculosis, leprosy, paralysis, cancer and heart ailments.
General Current Affairs
IPR Awareness Campaign launched
The Cell for IPR Promotion and Management (CIPAM) has begun an IPR Awareness campaign in schools across the country in collaboration with the International Trademark Association.
The campaign was kicked off at Kendriya Vidyalaya, RK Puram Sector 2, New Delhi.
The National Intellectual Property Rights Policy was approved by the govt on May 12, 2016.
Youngest Indian chancellor bags Dr. Babasaheb Ambedkar International Foundation award
Dileep K Nair 38-year-old academician is currently the Chancellor of the North East Frontier Technical University (NEFTU) in Arunachal Pradesh and is youngest chancellor of any university in the nation
He has bagged Dr. Babasaheb Ambedkar International Foundation award for excellent performance in the field of education in Trivendurum, Kerala.
Northeast India's largest IT hub opens in Tripura
Northeast India's largest Information Technology (IT) hub was inaugurated at Agartala to boost employment and e-governance besides to export software technology.
The Hub was set up at a cost of Rs. 50 crore and is the sixth hub in the Northeast region.
Solve a problem, win 1 crore
The Centre is set to launch a scheme for students from higher educational institutions to volunteer to offer innovative, original and practical solutions to problems facing the country and get rewarded for their efforts fo 1 crore.
The scheme is called IDEAS, or Innovations for Development of Efficient and Affordable Systems.
Vinod Khanna, popular Hindi film actor passed away at a hospital in Mumbai on 27 April 2017
Vinod Khanna, the immensely popular Hindi film actor at the age of 70 passed away in Mumbai on 27 April 2017.
He was a Bharatiya Janata Party (BJP) member and 4-time Lok Sabha Member of Parliament from Gurdaspur constituency of Punjab.
Feted as one of the most handsome actors of the Hindi film industry, Khanna made his acting debut in 1968 with "Man Ka Meet".
At the height of his popularity, Khanna surprised his fans when he took a break from acting for five years to join Osho Rajneesh at his Oregon ashram in the U.S. in 1982.
He was last seen in the Shah Rukh Khan-starrer "Dilwale" in 2015.
International Current Affairs
Belgium opens honorary consulate
Belgium has become the first country to open an honorary consulate office in Gujarat International Finance Tec-City (GIFT City).
The consulate was inaugurated by Belgian Secretary of State for Foreign Trade, Pieter De Crem.
GIFT is a central business district (CBD) located between Ahmedabad and Gandhinagar in the state of Gujarat.
Miss Teen Universe 2017 announced
Srishti Kaur has been crowned Miss Teen Universe 2017.
In addition, she also bagged an award for the best national costume. Her costume featured a peacock, the Indian national bird.
Miss Teen Universe pageant was started six years ago. The pageant is organized by the Miss Universe organisation for teens aged 15 to 19.
U.S. stock index Nasdaq Composite Index hit 6000 Point marks
U.S. stock index Nasdaq Composite Index hit which major milestone on 25 April 2017 when it surpassed the 6,000 point mark for the first time
It is worth to mention that it has taken 46 years since its inception in 1971 to hit 6,000 and has been laden with tech companies and the tech industry has performed incredibly will off-late.
Cassini spacecraft completed its final flyby of Saturn's moon Titan
Cassini the spacecraft of U.S. space agency NASA that completed its final flyby of Saturn's moon Titan on 26 April 2017 before starting its plunge into the planet to bring an end to its 20- year-long journey.
This was the Cassini-Huygens joint mission that was launched from Earth on 15 October 1997 through Titan IVB/Centaur. It entered Saturn's orbit on 1 July 2004.
Huygens separated from the orbiter and landed on Saturn's moon Titan on 14 January 2005, However, Cassini continued its probe of Saturn.
Since 30 November 2016, due to the spacecraft's dwindling fuel resources for further orbital corrections, Cassini entered the final phase of the project.
Sports Current Affairs
Mann Kaur sets world record at the World Masters Games
Mann Kaur broke her world record 1 minute and 14 seconds to clinch gold in 100m at the World Masters Games that is considered the Olympics for veterans — in Auckland, New Zealand.
Mann Kaur become the world's fastest centenarian by clinching gold in 100m at the American Masters Games in Vancouver with a time of 1 minute 21 seconds last year.
Nita Ambani made member of IOC
Ambani would be one of the 16 members of the Olympic Channel Commission that is based in Madrid, Spain.
She became India's first woman International Olympic Committee member.
Last year she has now been made a member of two important commissions of the global sports governing body, including the prestigious Olympic channel and the Olympic education Commission.
Technology Current Affairs
NASA launches super balloon in NZ
A stadium-sized pressure balloon launched by NASA from Wanaka, South Island of New Zealand and began collecting data in near space.
The balloon is designed to detect ultra-high energy cosmic particles from beyond the galaxy as they penetrate the earth's atmosphere.

MFIN launches financial literacy app
Microfinance Institutions Network (MFIN), a self-regulatory organisation and an industry association of microfinance, has launched a financial literacy mobile app for microfinance clients in six language.
The launch of App is aimed to help microfinance clients in understanding the dynamics involved in microfinance like credit history.
Latest Current Affairs
Current affairs 28th April 2017 contain all the latest news and current events from India and Abroad. User can find the 28th April 2017 affairs article which is a detailed analysis and discussion of news stories that have recently occurred. These news articles are made on the topic Fori Nehru, Cottage Industries Emporium, UDAN, Cassini spacecraft and many other are best study material for the students which are preparing for the competition exams, government exams, Banking exams, IAS exam and many other.
28th April 2017 Current Affairs is available in Question and Answer format which will also help reader to prepare in Objective format. On Time2study, Current affair category contains the articles for each day and these articles have the detailed background of each topic. Current affairs from India and abroad are teller made to the user and thus one can find very interesting, selected and important topic on Current events to read and prepare the notes for exam. Current affairs 28th April 2017 is made on the subjects Cassini-Huygens joint mission, Nasdaq Composite Index, Vinod Khanna, Tata Safari Storme, Maruti Suzuki Gypsy, IDEAS, Golden Peacock Business Award 2017, GMR, IOC, Nita Ambani, Minimum monthly wage, GIFT, Miss Teen Universe 2017, MFIN, APMC Act, Produce and Livestocks Marketing (promotion and facilitation) Act 2017, NASA, super balloon, World Masters Games, IPR Policy, Youngest chancellor of any university, NSE, BSE, Indian Bank, TERI that have recently occurred.