Current affairs on 25 October 2016
Number of people read this Article: 1145
Have you read this article?
Be the first to rate it.
Write a Review
Companies Current Affairs
Tata Sons Removed Cyrus Mistry
In a decision that was taken at a Board meeting on 24 Th October 2016 Tata Sons Board has appointed Ratan Tata as the interim chairman of the group, replacing Cyrus Mistry.
In one of the biggest upheaval in the corporate sector as then Mistry has resigned from his post as chairman.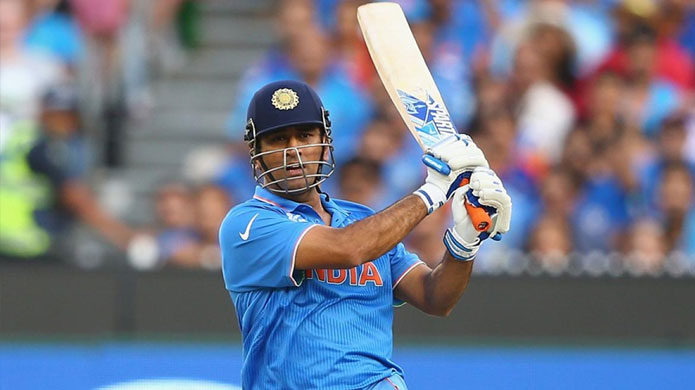 Microsoft Opens Cybersecurity Centre
Microsoft has set up seventh cybersecurity engagement centre (CSEC) in New Delhi to work with partners in identifying and responding to cyber threats in India.
Other cybersecurity centres are located in Singapore, Tokyo, Seoul, Beijing, Berlin & Washington DC.
Telecom giant AT&T has agreed to acquire Time Warner Inc
US Telecom giant AT&T has agreed to acquire Time Warner for a mammoth $85.4 billion, as reported in media on 22 October 2016.
AT&T will gain premium cable channel HBO, CNN and the Warner Bros. Studio through this deal and therefore, it will become a content owner rather than just a distributor of video.
Due to its monopolistic overtures, the deal will go through the US Congress, Justice Department and US regulatory authorities.
AT&T agreed to pay 107.50 US dollars a share, evenly split between cash and stock. The deal is expected to close by the end of 2017.Once the deal is completed, AT&T will rely on its entertainment business for more than 40 percent of its revenue, based on second-quarter financial results.
Economy Current Affairs
Govt to Release Chana via NCDEX
The govt has decided to sell chana from its buffer stock through the National Commodity and Derivatives Exchange (NCDEX) to cool prices and also considering selling subsidised pulses through the outlets of Khadi & Village Industries Corp (KVIC).​
Reliance Forays into LPG Retailing Business
Currently public sector retailers Indian Oil, Bharat Petroleum & HP control retail LPG market but now Reliance Industries, operator of the world's biggest oil-refining complex, has forayed into cooking gas retailing, launching a 4-kg LPG cylinder on pilot basis.
The new step is taken when the govt had last year permitted RIL to sell up to 1.2 lakh tonnes of LPG.
4-kg LPG cylinder was launched in 4 districts on pilot basis.
Finance Current Affairs
RBI introduce newest denomination currency note of Rs. 2000
The Reserve Bank of India (RBI) will launch Rs.2000 newest denomination currency note very soon, as reported in the media on 21 October 2016
The notes have already been printed, and their dispatch from the currency printing press in Mysuru has commenced.
The highest denomination note printed by the RBI was the Rs.10,000 note in 1938 and in 1954. They were demonetized in 1946 and 1978, respectively.
General Current Affairs
Fast Patrol Vessels Aryaman and Atulya were commissioned
The Indian Coast Guard Ships (ICGS) Aryaman and Atulya that are designed and built by Cochin Shipyard Limited were commissioned on 21 October 2016 at Kochi.
The ICGS Aryaman and Atulya are the eighteenth and nineteenth respectively in the series of twenty Fast Patrol Vessels (FPVs).
CYSVAX, the world's first vaccine to fight against tapeworms in pigs
Hyderabad-based Indian Immunologicals Ltd (IIL) (the wholly-owned subsidiary of the National Dairy Development Board (NDDB)) on 19 October 2016 unveiled CYSVAX, the world's first vaccine to fight against tapeworms in pigs.
The vaccine named CYSVAX also has the potential to significantly reduce the incidence of epilepsy in humans.
IIL collaborated with Dr. Marshall Lightowlers, University of Melbourne, Australia and GALVmed (Global Alliance for Veterinary medicine) to develop the vaccine.
UP Government declared Yash Bharati awardees 2016
Uttar Pradesh government on 23 October 2016 declared the list of Yash Bharati awardees 2016 in which 54 personalities were selected for the coveted award for the year 2016-17.
SOme of the reknown Bollywood actors like Naseeruddin Shah, PayTM CEO Vijay Shekhar, Paralympic athlete Varun Kumar, Qawwaali singers Aftab and Hashim (Sabri Brothers), film director Saurabh Shukla and Atul Tiwari were some of the prominent names.
Indian Army has won a gold medal at one of the most gruelling exercises in the world
Indian Army team of 8 men from 2nd Battalion of Gorkha Rifles has won a gold medal at one of the most gruelling exercises in the world.
Team 2/8 Gorkha was awarded a gold medal in Exercise Cambrian Patrol organized by the British Army.
World's Oldest Aircraft Carrier Retires
INS Viraat, the world's oldest aircraft carrier that was commissioned into the Indian Navy on May 12, 1987 was accorded a grand send-off from the port city Kochi.
Viraat is expected to be decommissioned by end of this year, after 55 years of service, including 27 years with the Royal Navy.
International Current Affairs
Secret Nazi base was discovered that was located 1,000 kilometres from the North Pole
Scientists have discovered a secret Nazi base built on direct orders from German dictator Adolf Hitler located 1,000 kilometres from the North Pole.
Researchers exploring the isolated island, which is now a Russian Territory, stumbled upon over 500 relics, including the ruins of bunkers, discarded petrol canisters and even paper documents - preserved by the island's freezing climate.
The 'Daily Express' reported that the base was in service from 1943, before being abandoned in July 1944 when it's crew was poisoned after being forced to eat raw polar bear meat infected with roundworms while running low on supplies.
Iraq Passes Law to Ban Alcohol
Iraq's parliament has passed a law forbidding the import, production or selling of alcoholic beverages and also passed imposes a fine of up to 25 million Iraqi dinars, or $21,000, for anyone violating the ban.
Alcohol is rarely offered in restaurants and hotels in Iraq, but consumption is relatively widespread.
Sports Current Affairs
Grandmaster Abhijeet Creates History
Grandmaster Abhijeet Gupta created history at the Hoogeveen International chess tournament when he becomes the first player ever to win the title twice in a row in the FIDE Open that concluded at the Dutch hamlet.
He scored 7.5 points out of a possible nine to win the title solely ahead of second placed Grandmaster Sandipan Chanda.
M.S Dhoni broke Sachin Tendulkar's record for most sixes
MS Dhoni became the fifth Indian and third wicket-keeper to complete 9000 runs in One-day Internationals that was achieved during the third ODI against New Zealand in Mohali.
He also broke Sachin Tendulkar's record for most sixes – 195 – in ODIs and scored 196 sixes.
Mercedes driver Lewis Hamilton won the 2016 United States Grand Prix
Mercedes driver Lewis Hamilton on 23 October 2016 won the 2016 United States Grand Prix that was held at the Circuit of the Americas, Austin, Texas, United States.
With this, Hamilton has now won 50 races in his career, with only Alain Prost (51) and Michael Schumacher (91) having won more than that number in the history of the sport.
Latest Current Affairs
Current affairs 25th October 2016 contain all the latest news and current events from India and Abroad. User can find the 25th October 2016 affairs article which is a detailed analysis and discussion of news stories that have recently occurred. These news articles are made on the topic NCDEx, Khadi & Village Industries Corp, M.S Dhoni, Sachin Tendulkar's record and many other are best study material for the students which are preparing for the competition exams, government exams, Banking exams, IAS exam and many other.
25th October 2016 Current Affairs is available in Question and Answer format which will also help reader to prepare in Objective format. On Time2study, Current affair category contains the articles for each day and these articles have the detailed background of each topic. Current affairs from India and abroad are teller made to the user and thus one can find very interesting, selected and important topic on Current events to read and prepare the notes for exam. Current affairs 25th October 2016 is made on the subjects Hoogeveen International chess tournament, World's Oldest Aircraft Carrier, INS Viraat, Law to Ban Alcohol, Reliance into LPG Retailing, Microsoft, Cybersecurity engagement centre, United States Grand Prix, ICGS, Yash Bharati Award, CYSVAX, World's first vaccine to fight against tapeworms in pigs, Time Warner Inc, AT&T, Secret Nazi base, Rs2000 currency note, RBI, Indian Army, Most gruelling exercises in the world, TATA that have recently occurred.