Current affairs on 25 May 2017
Number of people read this Article: 1618
Have you read this article?
Be the first to rate it.
Write a Review
Companies Current Affairs
Apple tops $800 bn market cap for first time
After crossing $700 billion thresholds twice, Apple Inc became the first US company to top the $800 billion mark in market capitalization slightly more than two years.
The iPhone maker's shares have gained 33 percent this year and almost 50 per cent since November 2016.
Company now represents about 4 percent of the $21.7 trillion that makes up the entire S&P 500 index.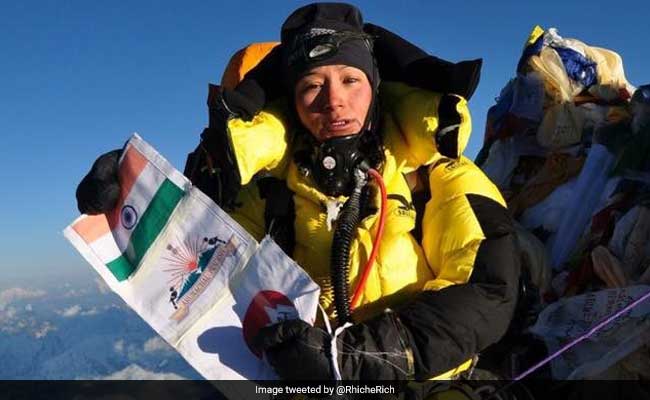 Economy Current Affairs
Israel aerospace industries signs $630 million deal with India
Israel Aerospace Industries (IAI) has closed another major deal worth 630 million US dollar with India to supply advanced long-range air and missile defense systems for four ships of the Indian Navy.
The LRSAM is a joint development by IAI and India's Defence Research and Development Organisation (DRDO). The system provides the ultimate protection against a variety of aerial, naval and airborne threats. The deal, a major boost to the 'Make in India' campaign.
Karnataka Bank inks pact with LIC
Karnataka Bank Ltd has entered into a Memorandum of Understanding (MoU) with Life Insurance Corporation (LIC) of India for selling life insurance products of LIC.
The bank signed the corporate agency agreement with LIC in Mangaluru, Karnataka, thus now will be able to provide the vast choice of life insurance products to its customers across all its 769 branches with this MoU.
Finance Current Affairs
DIPAM launches online investor facilitation platform
The Finance Ministry launched an Investor Facilitation Platform that will provide information about stocks of public sector units.
The platform will be an interactive forum for all stakeholders, including investors, investment banks, law firms, public sector units and administrative ministries that are involved in stake sales.
HDFC Life launches AI-based insurance email bot 'SPOK'
In order to improve customer experience, while providing the support staff with the bandwidth to focus on customer satisfaction, HDFC Life announced the launch of an artificial intelligence-based application 'SPOK' that can automatically read, understand, categorize, prioritize and respond to customer emails sent to the private insurer.
'SPOK', an insurance email bot, can read customer queries within milliseconds and respond to them.
General Current Affairs
Cochin Port Trust bags two awards
Cochin Port Trust has received two Best Performance Awards from Ministry of Shipping for the highest growth in operating surplus and also for achieving third highest growth in cargo traffic among the major ports in the year 2016-17.
The awards were received from Union Minister for Road Transport and Highways and Shipping Nitin Gadkari by P Raveendran, Chairman, and A V Ramana, Deputy Chairman, Cochin Port Trust at a function held at Goa Port Trust.
First woman to scale Mt Everest twice in 5 days
Arunachal Pradesh mountaineer Anshu Jamsenpa has become the world's first woman to scale Mt Everest twice in five days.
Her ascent of the world's tallest peak in the Himalayas at 7.45 am on 21st May 2017 was her fifth overall and the second after 16th May 2017.
India's Rohan Chakravarty won WWF International President's Award 2017
Rohan Chakravarty, a wildlife and environment cartoonist from India, has won WWF International President's Award 2017 in a ceremony that was held recently in Manado, Indonesia for his efforts to change attitudes towards nature.
The award is the top accolade given by WWF (World Wildlife Fund) to recognize leadership in young conservationists who are under the age of 30 from around the world.
Ringling Bros. and Barnum & Bailey Circus performed last Act
Iconic 146-year old American circus that was promoted as 'The Greatest Show on Earth' by its promoters and presented its last show on 21 May 2017
The circus that was established on 10 April 1871 went out of business responding to a prolonged slump in ticket sales that has rendered the business unsustainable.
International Current Affairs
Japan cabinet approves bill allowing emperor's abdication
Japan's cabinet approved a bill that would allow Emperor Akihito to step down, paving the way for the first abdication by a Japanese emperor in nearly two centuries.
Thus, now Abdication must take place within three years of the bill becoming law.
Sports Current Affairs
Alexander Zverev win Italian Open title
The 20-year-old Alexander Zverev defeated the world no. 2 ranking player Novak Djokovic 6-4, 6-3 to win the Italian Open, 2017. The final was held in Rome, Italy.
Zverev became the youngest player to win a Masters 1000 event since Djokovic won in Miami a decade ago at 19.
Jhulan Goswami becomes world's highest wicket-taker in ODIs
Indian fast bowler - Jhulan Goswami and ICC Women's Cricketer of the Year award winner in 2007, became the leading wicket-taker in Women's ODIs after taking her 181 wickets and thus going past Australia's Cathryn Fitzpatrick record of 180 wickets.
She now has 181 wickets in 153 matches at an average of 21.76 with two five-wicket and 4 four-wicket hauls.
Latest Current Affairs
Current affairs 25th May 2017 contain all the latest news and current events from India and Abroad. User can find the 25th May 2017 affairs article which is a detailed analysis and discussion of news stories that have recently occurred. These news articles are made on the topic world's highest wicket-taker in ODIs, Apple, market capitalization, SPOK and many other are best study material for the students which are preparing for the competition exams, government exams, Banking exams, IAS exam and many other.
25th May 2017 Current Affairs is available in Question and Answer format which will also help reader to prepare in Objective format. On Time2study, Current affair category contains the articles for each day and these articles have the detailed background of each topic. Current affairs from India and abroad are teller made to the user and thus one can find very interesting, selected and important topic on Current events to read and prepare the notes for exam. Current affairs 25th May 2017 is made on the subjects HDFC Life, Cochin Port, Best Performance Awards, Italian Open title, emperor's abdication, Karnataka Bank, LIC, Israel aerospace industries, DRDO, IAI, LRSAM, WWF International President's Award 2017, WWF International President's Award, Mt Everest , world's first woman to scale Mt Everest twice, Circus, DIPAM, ICC Women's Cricketer of the Year award winner in 2007, ICC that have recently occurred.