Current affairs on 23 May 2017
Number of people read this Article: 1851
Have you read this article?
Be the first to rate it.
Write a Review
Companies Current Affairs
General Motors announced that it will not sell its products in India
General Motors (GM) has decided to exit India, which has been in the Indian automobile market through it Chevrolet brand.
The company will not further sell its products in India. This means that no new Chevrolet cars will make their way to India anymore.
The company sold just 25823 units in the last fiscal and its market share has dropped below 1% in India and this after the company announced in 2015 that it targets to garner 3% of the market share in India by 2020.
Spark, Beat, Cruze are some of the prominent products of the company in India.
GM will be using its Talegaon plant and now ceased operations recently, will be sold to its Chinese joint venture partner SAIC Motor Corp.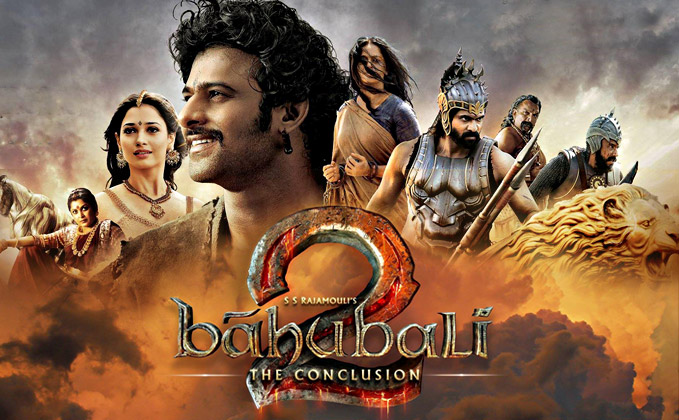 Economy Current Affairs
Union Finance Ministry declared a new series of index of industrial production (IIP) and the wholesale price index (WPI)
The base year for the indices in the new series of IIP and WPI has been shifted to 2011-12, against the earlier 2004-05. Gross domestic product (GDP) is also expected to undergo revision, based on the new WPI and IIP numbers.
In the new series of the IIP, there are 809 items, against 620 in the old one. As many as 149 items such as steroids, cement clinkers, prefabricated concrete blocks, and refined palm oil have been added in the new series, while 124 items such as calculators, colour TV picture tubes, and gutka have been deleted.
In the new series of the WPI, the number of items covered has increased from 676 to 697. In all, 199 new items have been added and 146 old items have been dropped.
Turbo Megha Airways became the first private airline to get a licence to fly under UDAN
Turbo Megha Airways, the Hyderabad-based airline that flies as TruJet, became the first private airline to get a licence to fly under UDAN
UDAN is the government scheme for subsidized regional flights. The Director General of Civil Aviation (DGCA) on 17 May 2017 issued the first air operator certificate in the scheduled commuter category to Turbo Megha Airways.
Prime Minister Narendra Modi had launched the first flight under UDAN (Uday Desh Kaa Aaam Naagrik) on the Shimla-Delhi route on 27 April 2017.
Narmada Seva Mission launched in Madhya Pradesh for the conservation of Narmada River
"Narmada Seva Mission" is the name of the conservation mission launched in Amarkantak (Madhya Pradesh) for conservation of Narmada River and on the occasion of the culmination of the 'Narmada Seva Yatra' that started on 11 December 2016 and ended on 15 May 2017.
More than 700 Narmada seva committees have already been formed in the state and over 74000 Narmada sevaks have registered under the initiative to clean and protect the river.
Finance Current Affairs
State Bank of India (SBI) levied Rs. 25 per transaction of its Buddy application
On 10 May 2017, SBI had announced that the customers will be charged Rs. 25 per transaction on every cash withdrawal from ATMs through its Buddy Application and will be effective from 1 June 2017.
All Normal Saving Bank accounts will continue to get eight free ATM transactions (5 SBI ATMs + 3 other bank ATMs) in Metros & 10 free transactions in Non Metro (SBI ATM + 5 Other Bank ATMs) free apart from the bank transaction.
General Current Affairs
SS Rajamouli's magnum-opus Baahubali 2 became the first Indian film to earn Rs. 1,500 crore
It also became the most successful Indian film overtaking Salman Khan starrer 'Dangal' that was released in 2016 and had grossed over Rs. 800 crore.
The Hindi version of the film collected more than Rs. 508 crore in ten days. This is the sequel of "Baahubali : The Beginning" that was released in 2015.
"SAMADHAN" a doctrine to counter the Naxalite problem announced
On 8th May 2017, Union Home Minister launched a new security operations doctrine called 'SAMADHAN' to counter Naxalism menace in the country.
"SAMADHAN" stands for – Smart leadership, Aggressive strategy, Motivation and training, Actionable intelligence, Dashboard-based key performance indicators and key result areas, Harnessing technology, Action plan for each threat, No access to funding.
India's first uterus transplant was successfully done in Pune
On 18 May 2017, a team of doctors led by Dr. Shailesh Puntambekar successfully conducted India's first uterus (womb) transplant at Pune's Galaxy Care Hospital.
The uterus was transplanted to a 21-year old woman who was born without it. The uterus was donated by her 41-year old mother.
The 1888 hailstorm of Moradabad in India included among the five all-time deadly weather events
Hailstorm of Moradabad (Uttar Pradesh) in India that was came in 1888 has been identified by the United Nations weather agency – World Meteorological Organisation (WMO), as one of the five all-time deadly weather events of the world.
This destructive hailstorm came on 30 April 1888 and killed 246 people and 1600 farm animals on this day. The hailstorms were as huge as the size of oranges and were to up to 2 feet in height at some places.
In 1970, tropical cyclone of Bengladesh, which killed around 300,000 people was declared as extreme deadly weather condition in the world.
In 1994 lightning-caused oil tank fire in Dronka, Egypt, which took 469 lives, while 21 people were killed by a single lightning bolt to a hut in the Manica Tribal Trust Lands in what was then Rhodesia.
International Current Affairs
World faced 'WannaCry' massive ransomware cyber-attack
On 12 May 2017, huge number of countries and several multinational companies including India were hit by a massive ransomware cyber-attack that infected tens of thousands of computers
It primarily targeted Microsoft Windows systems and attack disrupted Britain's health system and global shipper FedEx. The most disruptive attacks were reported in Britain, where hospitals and clinics were forced to turn away patients after losing access to computers. FedEx Corp said some of its Windows computers were also infected.
Ransomware is a type of malicious software that infects a computer and restricts users' access to it until a ransom is paid to unlock it. It spreads easily when it encounters unpatched or outdated software.
Rumors are arround that one leaked tool of US National Security Agency (NSA), and exploit of Microsoft Windows called 'EternalBlue', was used in this attack.
'Solibacillus kalamii' name given to this newly discovered organism
Scientists at US space agency NASA have named a new organism discovered by them after former Indian President A.P.J. Abdul Kalam that was found only on the International Space Station (ISS) and has not been found on earth.
The bacterium was found by researchers at the Jet Propulsion Laboratory (JPL), the foremost lab of NASA, on the filters of the International Space Station (ISS). The filter on which the new bug was found remained on board the ISS for 40 months.
International Court of Justice (ICJ) stayed Pakistan's execution of Indian national Kulbhushan Jadhav
Judge Ronny Abraham gave the ruling that Pakistan cannot execute Indian national Jadhav until it makes a final decision in the proceedings of the case.
The ICJ granted these measures after a public hearing was conducted on 15 May 2017, as Pakistani military court had sentenced Jadhav to death in April 2017.
Indian case was represented by senior lawyer Harish Salve, Pakistan was represented by Khawar Qureshi.
Japan's Softbank Group in association with Saudi Arabia launched a $93 billion tech fund
On 20 May 2017 during the visit of President Donald Trump to Riyadh, Japan's Softbank and Saudi Arabia's main sovereign wealth fund Public Investment Fund (PIF) raised over $93 billion to invest in technology sectors such as artificial intelligence and robotics.
This fund has been claimed to be the largest private equity fund in the world.
Softbank and Saudi Arabia's PIF, the new fund's investors include Abu Dhabi's Mubadala Investment, which has committed $15 billion, Apple Inc., Qualcomm, Taiwan's Foxconn Technology and Japan's Sharp Corp.
Sports Current Affairs
Chelsea won the 2016-17 edition of English Premier League (EPL)
Chelsea won the English Premier League (EPL) title for 2016-17 after its 1-0 win against West Bromwich in its 36th round match on 13 May 2017.
This is the sixth EPL title for Chelsea.
EPL is the top English professional league for association football clubs, established in 1992.
Mumbai Indians won the 2017 Vivo Indian Premier League (IPL)
Mumbai Indians won 3rd time IPL and became the most successful team in IPL history.
Mumbai Indians' earlier IPL titles came in 2013 and 2015. Chennai Superkings (CSK) and Kolkata Knightriders (KKR) both have won the IPL title twice – CSK in 2010 and 2011 and KKR in 2012 and 2014.
Biggest opening stand in ODIs in women cricket was made by Indian women team
The 320-run opening stand between Deepti Sharma and Poonam Raut is the biggest opening stand in ODIs not just for women but even for men.
India scored 358/2 and Ireland, in reply, were all out for 109 in 40 overs, handing India's women their biggest victory in terms of runs in ODIs.
Technology Current Affairs
Digital filing system was launched in Supreme Court on 10 May 2017
'Integrated Case Management Information System' (ICMIS) is launched in Supreme court and Prime Minister Narendra Modi uploaded the ICMIS on the Supreme Court website at the function held at Vigyan Bhavan in New Delhi.
ICMIS is the state-of-the-art digital filing and case handling system, in which lawyers will be required to file only the grounds of appeal in the apex court and the remaining judicial files would be automatically transferred.
Under this system, a litigant will file one case only in his lifetime, insofar as the paper book is concerned.
Google announced a new version of Android operating system Android Go
Android Go launched by Google to target budget devices in China, as a cheap and cheerful lightweight OS that can run on phones with as little as 512MB of RAM.
In Android Go users will be shown only apps that have been optimised to run on less-powerful hardware. These apps won't be intensive or over 10MB in size, and they will happily work offline.
YouTube Go is an example of the apps coming to Android Go, and unlike the full app available to other higher versions of Android, it lets users preview frames of a video and select the quality before starting streaming it.
Latest Current Affairs
Current affairs 23rd May 2017 contain all the latest news and current events from India and Abroad. User can find the 23rd May 2017 affairs article which is a detailed analysis and discussion of news stories that have recently occurred. These news articles are made on the topic Softbank Group, Solibacillus kalamii, NASA, ISRO and many other are best study material for the students which are preparing for the competition exams, government exams, Banking exams, IAS exam and many other.
23rd May 2017 Current Affairs is available in Question and Answer format which will also help reader to prepare in Objective format. On Time2study, Current affair category contains the articles for each day and these articles have the detailed background of each topic. Current affairs from India and abroad are teller made to the user and thus one can find very interesting, selected and important topic on Current events to read and prepare the notes for exam. Current affairs 23rd May 2017 is made on the subjects Android Go, Google, WMD, World extreme Weather conditions, uterus transplant, IPL, IPL 2017, SAIC Motor Corp, General Motors, ICJ, International Court of Justice, Turbo Megha Airways, UDAN, Narmada Seva Mission, Ransomware, WannaCry, Cyber attack, Microsoft Windows systems, EternalBlue, Index of industrial production, wholesale price index, WPI, IIP, EPL, Chelsea, SAMADHAN, SBI, ATM, Baahubali 2, Integrated Case Management Information System. ICMIS that have recently occurred.