Current affairs on 23 December 2016
Number of people read this Article: 445
Have you read this article?
Be the first to rate it.
Write a Review
Companies Current Affairs
RCom Sells 51% Stake in Tower Business
Reliance Communications has sold its tower business to Brookfield Infrastructure for $1.6 billion or Rs 11,000 crore and will use this cash payment to reduce its debt.
RCom will also receive Class B non-voting shares in the new Tower company and thus will represent the largest ever investment by any overseas financial investor in the infrastructure sector in India.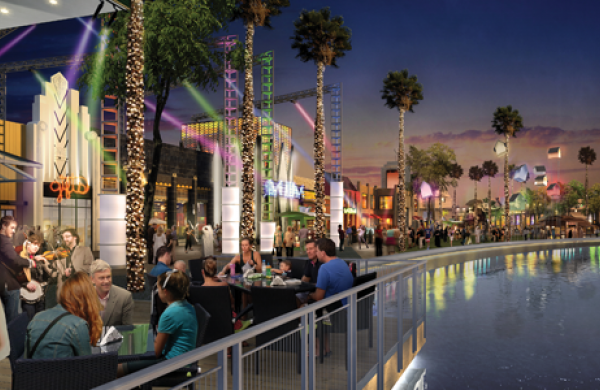 Economy Current Affairs
Gujarat government Announces Aerospace & Defence Policy
The Gujarat government has announced Aerospace and Defense Policy 2016 as India is look forward for an estimated $250 billion investment in aerospace and defense sector.
Government will give land at 50% for setting up units & 100% rebate of stamp duty for this industry and 100% relief in taxes for a period of 10 yrs & exemption in electricity duty in order to attract 10-15% investment in Gujarat.
Chhattisgarh dedicates India's first cashless bazaar to people in Raipur
Chhattisgarh has launched India's first cashless bazaar that is called as 'Smart' bazaar' in Raipur that consist of nearly Over 900 shops which are providing the facilities of cashless payments using POS, UPI and other digital systems to its customers.
Chhattisgarh is currently leading in the nation in training its people in digital transactions.
Finance Current Affairs
RBI Imposes Penalty on 5 Foreign Banks
RBI imposed monetry penalty on five authorised dealer banks for violation of norms by 10,000 each has been imposed on Bank of America, Bank of Tokyo Mitsubishi, The Royal Bank of Scotland, Standard Chartered Bank and Rs.20k to the Deutsche Bank.
Reserve Bank India came to the conclusion that the violations were substantiated and warranted imposition of penalty only.
General Current Affairs
Vannadasan Wins Sahitya Akademi Award
Tamil literary writer, Vannadasan from Tirunelveli region won has the country's highest literary award—Sahitya Akademi Award this year for his short story collection, Oru Siru Isai.
He was recipient of 'Kalaimamai Award,Thamil Perayam Award & Ilakkiya Sinthanai Award' for his literary works.
The Sahitya Akademi Award is a literary honor in India & was established in 1954.
India Ranked 4th in Global Wind Power Installed Capacity Index
India has ranked 4th in the Global Wind Power Installed Capacity index after China, USA and Germany with cumulative installed wind power generation capacity of 28,279 MW in 2016.
The Government is aiming to increase the share of clean energy through massive development and deployment of new and renewable energy in India to meet Energy security, Electricity shortages, Energy access and Climate change among others.
Govt announces Rs 207 crore project for protection of Majuli island
Minister of State for Development of North Eastern Region has announced to provide 207 crore rupees for protection and development of the world heritage island Majuli located along river Brahmaputra in Assam.
Largest river island of the world, Majuli district, covers an area of around 340 miles. Nearly 1 lakh 60 thousand people reside at the Majuli river island which is one of the prime tourist's destinations of North East.
Corporation Bank bags SKOCH silver award
According to a press release by the bank, Corporation Bank has bagged the SKOCH silver award for attaining the position of number1 channel partner of LIC of India for the past three financial years
Bank was also awarded the order of merit under other three categories.
Tamil poet-saint Thiruvalluvar Statue gets Place at Haridwar's Mela Bhawan
The 12-foot-tall stone statue of renowned Tamil poet and philosopher-saint Thiruvalluvar was inaugurated at Mela Bhawan premises in Haridwar, Uttarakhand by Chief minister Harish Rawat.
Healthy Ministry wins gold in the Web Ratna Category
The Ministry of Health and Family Welfare has won gold in the Web Ratna category in the Digital India awards 2016.
Jitendra Arora, Director, e-Governance, at the Ministry of Health and Family Welfare received the award from the Union Minister of Electronics and Information Technology and Law & Justice, Shri Ravi Shankar Prasad.
International Current Affairs
India Becomes Sixth Largest Economy
UK's economy is expected to grow by 1.8 percent this year & slow down to 1.1 percent in 2017, India surpassed its colonial masters, the United Kingdom, to become the world's sixth-largest economy in GDP terms.
India is now behind to United States, China, Japan, Germany, and France.
The milestone is a symbol of India's rapid economic growth and, conversely, the U.K.'s post-Brexit slump.
Japan Cancels Failed Monju Reactor
Japan is a scrapping an experimental Monju reactor at Fukui city that was designed to burn most of its own spent fuel in just 250 days of its 22-year lifespan and cost $9bn (£7.2bn).
The experiment has suffered its first problems months after it went live, and has not worked properly since.
Dubai Opens Multi-Theme Based Parks
Motiongate that is spread across five zones is the largest multi-themed leisure and entertainment destination has been opened in Dubai, UAE.
The destination is spread across 30.6 million square feet, with over 100 rides, 50 themed retail, dining.
The theme park unites three Hollywood movie studios namely Columbia Pictures, DreamWork Animation and Lionsgate.
US Returns Some Land on Japan's Okinawa
The U.S. military announced the return to the Japanese govt of the largest tract of land in more than 40 years after its World War II victory, returning the islands to Japan only in 1972.
It will reduce American-administered areas on the southern island of Okinawa by 17 percent.
Ukraine Nationalized Nations Largest Private Bank 'PrivateBank'
"Privatebank', Ukraine's largest private bank, is being nationalised to protect the country's financial system and preserve an essential bailout loan from the International Monetary Fund.
It was running out of money because of the recession in Ukraine and questionable loans, the central bank said 97 percent of its corporate loans had been made to companies linked to its shareholders.
Sports Current Affairs
Petersen ban for Two years
Former South Africa batsman Alviro Petersen has been banned for two years after his admission in failing to disclose details of an approach to fix matches.
It follows a lengthy investigation into South Africa's domestic Ram Slam T20 Challenge Series competition in 2015 as part of the same investigation, former South Africa spinner Gulam Bodi was banned for 20 years.
Mary Kom, Vikas Get AIBA Special Awards
5-time world champion & Olympic bronze-medallist Mary Kom was presented the AIBA Legends award for her trailblazing boxing career at the International Boxing Association's 70th anniversary gala in Montreux.
Kom was christened 'Magnificent Mary' by AIBA after her fourth world title back in 2008.
Vikas Krishnan was handed the APB (AIBA Pro Boxing) Best Boxer trophy.
Technology Current Affairs
Google toilet locator app is launched
In ordr to pish the Clean India campaign, an app—'google toilet locator' si launched that will also give a push to govt's Swachh Bharat campaign.
The app was made available through a partnership between minister of urban development and Google.
Toilets listing in 7 cities--Delhi, Gurgaon, Faridabad, Ghaziabad, Noida, Indore and Bhopal have been put on the app. 6,200 plus public toilets have been covered in 7 cities through the app.
The app will have additional features such as cleanliness ratings, whether the toilet is of western or Indian style, or if it is free or paid. People across Delhi and NCR region have welcomed the development.
NDMC area of Delhi is also open defection free. NDMC area is the first city to become ODF in NCT of Delhi.
NDMC has been maintaining various public and community toilets called smart toilets through PPP mode. 2.5 crore toilets constructed In India in 2 years and more are expected in coming years.
Flock launches world's first chat operating system
Flock has launched world's first chat operating system"FlockOS" by Bhavin Turakhia, Flock CEO, a free instant messaging service for work and business environments.
Flockos Developers can build apps by using Flock OS that provided a tightly integrated experience by using widgets. This OS provides setup slash commands, providing an additional option for users to interact with the app.
Latest Current Affairs
Current affairs 23rd December 2016 contain all the latest news and current events from India and Abroad. User can find the 23rd December 2016 affairs article which is a detailed analysis and discussion of news stories that have recently occurred. These news articles are made on the topic Sahitya Akademi Award, Kalaimamai Award, Thamil Perayam Award, Ilakkiya Sinthanai Award and many other are best study material for the students which are preparing for the competition exams, government exams, Banking exams, IAS exam and many other.
23rd December 2016 Current Affairs is available in Question and Answer format which will also help reader to prepare in Objective format. On Time2study, Current affair category contains the articles for each day and these articles have the detailed background of each topic. Current affairs from India and abroad are teller made to the user and thus one can find very interesting, selected and important topic on Current events to read and prepare the notes for exam. Current affairs 23rd December 2016 is made on the subjects SKOCH silver award, Corporation Bank, Majuli island, Flock, FlockOS, Privatebank, India's first cashless bazaar, Thiruvalluvar Statue, Web Ratna Category, Digital India awards 2016, Reliance Communications, Brookfield Infrastructure, Google toilet locator app, Okinawa, Motiongate, Monju Reactor, Global Wind Power Installed Capacity Index, RBI, AIBA Special Awards, AIBA, Gujarat government Aerospace & Defence Policy that have recently occurred.