Current affairs on 20 April 2017
Number of people read this Article: 1118
Have you read this article?
Be the first to rate it.
Write a Review
Companies Current Affairs
Flipkart appoints Goldman Sachs for merger
Flipkart has appointed Goldman Sachs as an advisor for the "proposed acquisition" of rival Snapdeal.
Flipkart in the month fo April 2017 had already announced its acquisition of eBay.in as part of a $1.4 billion fundraising round.
Snapdeal has raised about $1.65 billion from about two dozen investors, including SoftBank and SoftBank-backed Chinese e-commerce company Alibaba.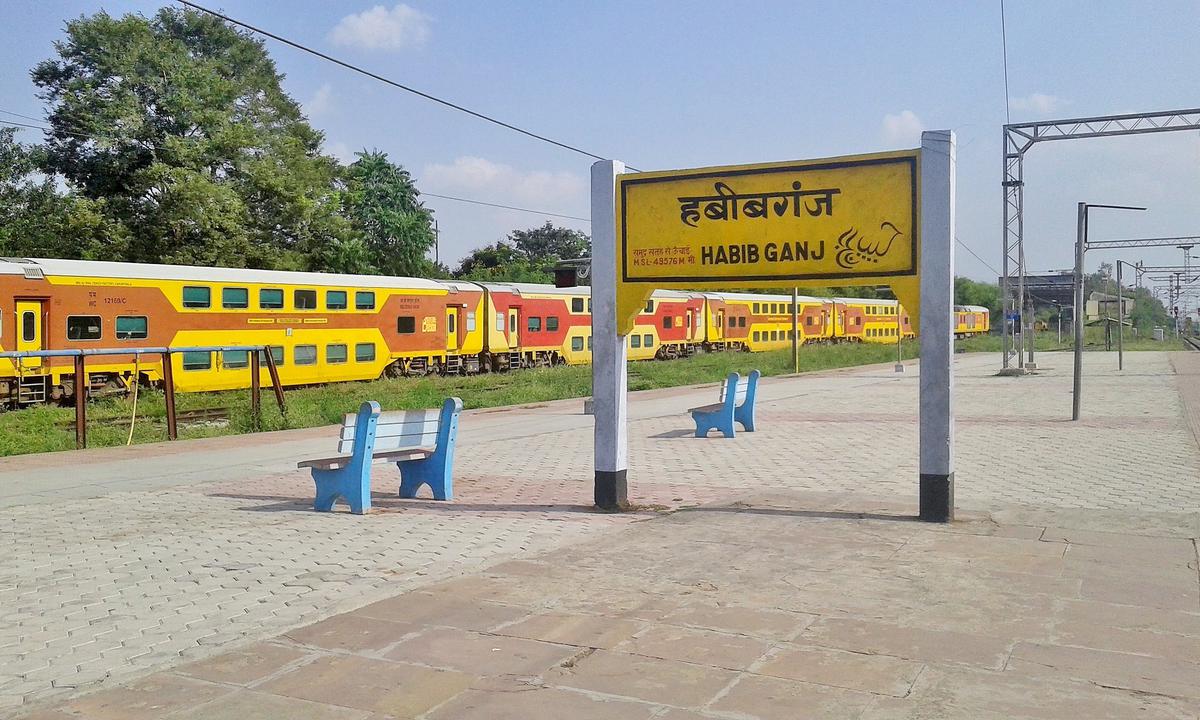 Finance Current Affairs
State Bank of India (SBI) became the most valued PSU by market capitalization
State Bank of India (SBI) on 18 April 2017 became the most valued PSU by market capitalization as it gained 2% to reach Rs. 296 levels and outperformed the market with over 18% rise, as against 11.5% gain in the benchmark index.
Bank stocks has been pumped up by the recent Reserve Bank of India's (RBI's) action plan on Prompt Corrective Action (PCA) and an improvement in operational and financial performance over the next few quarters.
General Current Affairs
WB Govt brings Social Security Yojana
West Bengal Government has introduced the Social Security Yojana by converging five separate beneficiary schemes for workers in the unorganised sectors and for self-employed people.
Around 5 crore people will benefit from the Yojana, with around 1 crore getting direct benefits.
The State Government has started another scheme – State Nutrition Mission.
UP airport to be named after Gorakhnath
UP state cabinet has decided to name an upcoming airport terminal at Gorakhpur Air Force station after Mahayogi Gorakhnath, who is known as the founder of the Nath monastic movement.
Chief Minister Yogi Adityanath and five-time MP from Gorakhpur ss the head priest of the Gorakhnath Math.
UN to issue stamps for Yoga Day
United Nations will issue special stamps commemorating the International Yoga Day on June 21 this year.
The special sheet consists of stamps with images of the sacred Indian sound "Om" and various yogic postures.
Petrol pumps to be closed on Sundays
In a decision that was made in view of the Prime Minister's call during his recent "mann ki baat" programme to conserve oil to save the environment, from 14 May 2017, all petrol pumps in eight states will be closed on Sundays.
Nearly 20,000 outlets in Tamil Nadu, Kerala, Karnataka, Puducherry, Andhra Pradesh, Telangana, Maharashtra and Haryana would be shut for 24 hours on Sundays.
Large asteroid to passed Earth
J025, an asteroid more than a quarter mile wide will pass close to Earth. It was discovered in May 2014, will be the largest asteroid to come this near to the planet since 2004.
The approach of J025 will be the asteroid's closest for next 500 years.
Maharashtra, the first state to stage special drive for transgenders to register as voters
Maharashtra has become the first state to launch a special awareness drive to ensure that transgenders in the state register as voters.
Election Commission of India (ECI) state entity has launched the drive on 15 April 2017, celebrated as Third Gender Day.
As per ECI officials, despite the approximate population of third genders in Maharashtra being pegged at more than 10 lakh, only about 1,700 are registered voters.
BSF sacks constable Tej Bahadur Yadav
The Border Security Force (BSF) has announced that it has sacked constable Tej Bahadur Yadav after a three-month long proceeding at a summary court martial.
Bahadur's dismissal came after a court of inquiry found that he had damaged the "image of the BSF" for the video clip that he uploaded on the 'substandard food'; on social media.
India's first privately run railway station
In the History of Indian railway, for the first time Habibganj station in Bhopal has been handed over to the private firm to be operated by it, however railway Minister Suresh Prabhu clarified that trains at the station will still be run by the Railways.
The station building will be developed in line with airport terminals.
HRD Minister launched RUSA Portal, Mobile App
Human Resource and Development Minister has launched the Rashtriya Uchchatar Shiksha Abhiyan (RUSA) portal and mobile app in New Delhi which is one-stop for States' Higher Education Plans, the decision of the States' Higher Education Councils and details of the resources.
The mobile application will ensure that all projects under RUSA are tracked for 24x7.
International Current Affairs
Australian Government started visa programme - 'Visa 457'
Australian Prime Minister Malcolm Turnbull on 18 April 2017 announced the decision to abolish 'Visa 457' programme and thus bring cheers to foreign workers. Visa used by over 95,000 temporary foreign workers (majority of them Indians), that was abolished by the Australian Government on 18 April 2017
'Visa 457' is the name of the Australian visa programme that allowed businesses to employ foreign workers for a period up to four years in skilled jobs where there is a shortage of Australian workers.
Sports Current Affairs
Pankaj Advani won his sixth Asian Billiards title
Sixteen-time world champion Pankaj Advani has won his sixth Asian Billiards title and seventh overall Asian championship by defeating his compatriot Sourav Kothari 6-3 in an entertaining final of the Asian Billiards Championship in Chandigarh.
Sebastian Vettel wins Bahrain Grand Prix 2017
Sebastian Vettel (Ferrari) belong from Germany has won the Bahrain Grand Prix 2017 by defeating Lewis Hamilton (Mercedes).
This is Sebastian's 3rd victory in Bahrain and 44th of his career.
Technology Current Affairs
Centre Clears 3,000 Crores For VVPATs
After huge issue on recent election result by various political parties, government has agreed to release 3,000 crores to buy new electronic voting machines that print a paper receipt for each vote cast.
As per the courts order, next general election in 2019 is to be run entirely with these upgraded machines.
Manipur launched DARPAN web applications
Manipur state has launched two web applications to check corruption and keep track of government funded projects and ensure transparency and accountability.
The two web applications were Anti-Corruption Cell and Digital Application for Review by Public And Nation (DARPAN).
Latest Current Affairs
Current affairs 20th April 2017 contain all the latest news and current events from India and Abroad. User can find the 20th April 2017 affairs article which is a detailed analysis and discussion of news stories that have recently occurred. These news articles are made on the topic Rashtriya Uchchatar Shiksha Abhiyan portal, RUSA, Visa 457, Bahrain Grand Prix 2017 and many other are best study material for the students which are preparing for the competition exams, government exams, Banking exams, IAS exam and many other.
20th April 2017 Current Affairs is available in Question and Answer format which will also help reader to prepare in Objective format. On Time2study, Current affair category contains the articles for each day and these articles have the detailed background of each topic. Current affairs from India and abroad are teller made to the user and thus one can find very interesting, selected and important topic on Current events to read and prepare the notes for exam. Current affairs 20th April 2017 is made on the subjects Flipkart, eBay, Snapdeal, Goldman Sachs, voting machines, Asian Billiards title, Border Security Force, Election Commission of India, transgenders voters, Asteroid J025, first privately run railway station, Social Security Yojana, State Nutrition Mission, Gorakhpur Air Force station, DARPAN web applications, Petrol pumps, Mann ki Baat Programme, Yoga Day, United Nations, SBI, Twenty20 cricket, Twenty20 world record, State that have recently occurred.