Current affairs on 18 April 2017
Number of people read this Article: 895
Have you read this article?
Be the first to rate it.
Write a Review
Companies Current Affairs
Toshiba group issued notification that it may not be able to continue in business
Toshiba, 142-year-old Japanese global conglomerate on 11 April 2017 warned that it may not be able to continue as a going concern as it is grappling with billions of dollars in losses and also raised speculation of a possible delisting from the Tokyo Stock Exchange
Company had posted an operating loss of 576.3 billion yen ($5.2 billion) for the nine months ended 31 December 2016. It had earlier missed two previous deadlines for financial results.
The group has inflicted billions of dollars in losses from its Westinghouse Electric nuclear business, which had filed for bankruptcy in the US last month. The nuclear business write-down has pushed Toshiba's liabilities beyond its level of assets.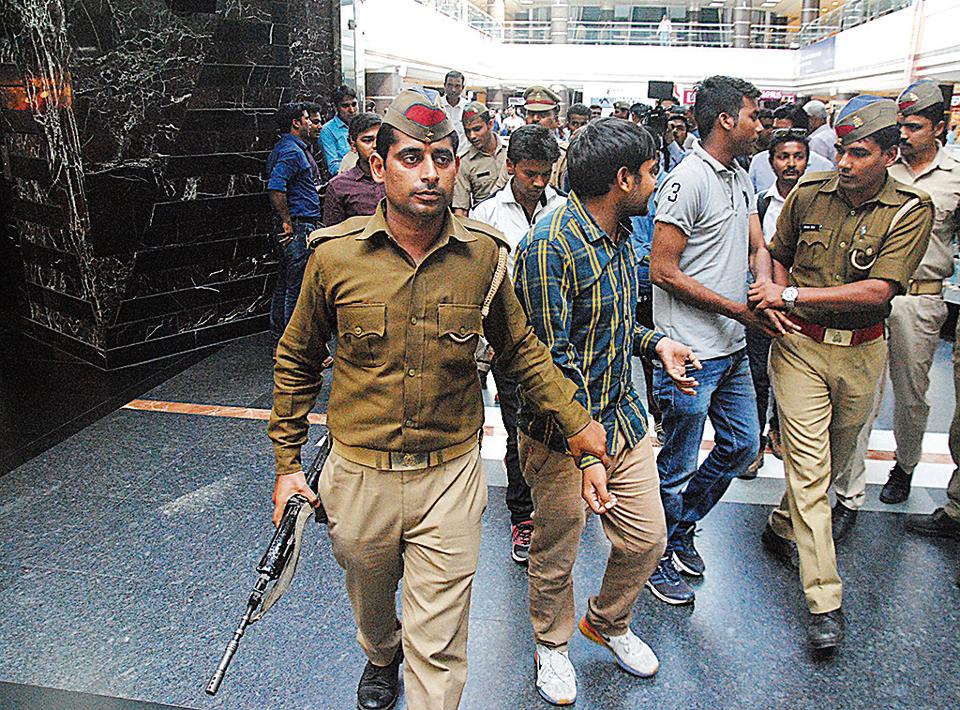 Cisco launched 1st in India cyber range lab in Gurugram
US-based tech giant Cisco launched its fifth global and 1st Indian cyber range lab in Gurugram, Haryana which was inaugurated by National Cyber Security Coordinator Gulshan Rai.
Cyber range lab is launched with an aim to train Indian firms and government agencies on real-world cyber attacks.

Economy Current Affairs
CCEA approved listing of 11 central public sector enterprises (CPSEs)
The Cabinet Committee on Economic Affairs (CCEA) on 12 April 2017 approved listing of 11 central public sector enterprises (CPSEs) in the equity market with 25% of mandated public shareholding in profitable CPSEs.
To adhere to this clause, the CCEA on 12 April 2017 approved listing of 11 CPSEs. These 11 CPSEs are – 5 railway subsidiaries – Rail Vikas Nigam Ltd, IRCON International Ltd., Indian Railway Finance Corp. Ltd., Indian Railway Catering and Tourism Corporation Ltd. (IRCTC) and RITES Ltd.; 3 defence ministry enterprises – Bharat Dynamics Ltd., Garden Reach Shipbuilders & Engineers Ltd. and Mazagon Dock Shipbuilders Ltd.; 2 entities under the Steel Ministry – MSTC Ltd. and Mishra Dhatu Nigam Ltd. and one unit under the power ministry – North Eastern Electric Power Corporation Ltd.
G20 Ministerial Meet on Digital Economy
The first-ever G20 Ministerial Meet on Digital Economy was held during April 2017 in Dusseldorf (Germany).The title of the meet was 'Digitalisation: Policies for a Digital Future'.
India was represented in the meet by Union Electronics and Information Technology Minister Ravi Shankar Prasad.
The meet concluded with adaptation of declaration on 'Shaping Digitalisation for an Interconnected World' which primarily seeks greater availability of affordable broadband connectivity, broader adoption of digital technologies and services improved digital skills and literacy for G20 economies.
World Bank approves $375-mn loan for India's first waterway project
World Bank has approved a $375 million loan to India's first inland water transport fairway National Waterway 1 (NW1) project.
The water project will be built on a 1,360 km stretch of the Ganga river between Varanasi and the seaport of Haldia.
Finance Current Affairs
I-T CPC in Bengaluru gets new unique pin code for taxpayers benefit
The Department of Post has allotted the pin code "560500" to the Central Processing Centre (CPC) to ensure that letters and emails sent by taxpayers and assessees are not lost and reach the centre without delay.

Thus the taxpayers who wanted to send their paper Income Tax Return (ITR) acknowledgment forms or documents related to refunds and others to the I-T department's CPC in Bengaluru can now send it to a unique pin code '560500' and will feel comfortable that it will reach to destination correctly.
Bank Boards Bureau evolves 'GRAF' for PSBs
The Bank Boards Bureau (BBB) has evolved a Governance, Reward and Accountability Framework (GRAF) for public sector banks.
This framwork is evovled to ensure that nationalize bank have the ability to compete successfully with private sector banks, small finance and payments banks, foreign banks and non-banking finance companies.
The framework is guided by the latest global benchmarking on governance practices provided by the Basel Committee on Banking Supervisions guidelines on corporate governance principles for banks released in July 2015.
Bank accounts to be blocked if not self-certified
The Central Board of Direct Taxes (CBDT) under the Foreign Account Tax Compliance Act (FATCA) compliance has asked the banks/financial institutions to link their accounts with Aadhaar number and self-certification from customers by April 30, 2017.
In case customer are fail to do so then they will face the cl.oser of the account.
Entity has clearly directed the banks to obtain a self-certification for the accounts opened between July 1, 2014 to August 31, 2015.
General Current Affairs
Trial run of India's first vistadome railway coach was inaugurated
Trial run of India's first vistadome railway coach was inaugurated on 16 April 2017. This coach has been attached to Visakhapatnam-Kirandul passenger train that passes through the picturesque Araku Valley of Andhra Pradesh.
Thus, the Visakhapatnam-Kirandul passenger train became the first train in the country to have a vistadome railway coach.
The most unique feature of Vistadome coach is that it has transparent glasses installed on its roof that offer a breathtaking view of the hills and valleys to the tourists that visit Araku Valley in Andhra Pradesh along with other features that are also state-of-the-art coach are LED lights, rotable seats and GPS based info system, etc.
Jharkhand police initiates Tare Zameen Par programme
In order to restore the confidence in the state police force and to encourage children to lead happy lives, Jharkhand Police has initiated 'Tare Zameen Par programme' to enlighten children in Naxal-affected areas in the Palamau district of Jharkhand.
As a part of the programme, the state police appealed the locals to donate bags, shoes, books and clothes to improve the basic amenities of the children in the Naxal-affected areas.
Women can retain maiden names in passports
Prime Minister Narendra Modi announced that women are free to retain their maiden names in their passports now after the marriage.
In order to make women as centre of the developmental schemes as the government is working in different ways to empower them through various schemes like Mudra and Ujjwala.
Haryana launched Operation Durga to ensure women Safety
Haryana government has launched 'Operation Durga' to ensure women safety in the state which is in similar of Uttar Pradesh's 'Anti-Romeo Squad'.
Under this operation, the 'Flying Squad' is patrolling those areas where anti-social elements are committing crimes against women.
Robert Taylor noted pioneer in field of Computer Science passed away
Taylor passed away at the age of 85 at his home in Woodside, California on 13 April 2017. Computer scientist Robert Taylor played vital roles in creating the internet, personal computer and the mouse, apart from numerous other innovations. Taylor was the creator of Arpanet, a single computer network to link with the others that would evolve into what we now know as the internet.
He had correctly predicted the network would one day become an efficient and necessary utility for the public.
His team also developed the networking technology Ethernet and a what-you-see-is-what-you-get (WYSIWYG) word processing program called Bravo that would become the basis for Microsoft Word.
He also played a key role in the creation of the computer mouse.
Telangana state's Assembly passed the Bill to enhance the reservations for Muslims
Telangana state's Assembly on 16 April 2017 passed the Bill to enhance the reservations for Muslims from 4% to 12% for admission into educational institutions and for the State services from current reservation for Muslims is at 4%, while for Scheduled Tribes, it is at 6% in the state.
The Bill, termed as historical by the ruling TRS and the AIMIM, received support from the Congress and the CPI (Marxist) even as the BJP opposed the Bill claiming that reservation on the basis of religion was against the constitutional norms and see as minority appeasement policy.
Haldia Port Tops on Sanitation Parameters
In a Sanitation survey that was done on the twelve major ports under the Ministry of Shipping, Haldia Port in West Bengal became the top in the First-Ever Ranking of Ports on Sanitation Parameters.
The exercise was undertaken during the 'Swachhta Pakhwada' observed from the 16th to 31st of March 2017.
UP government Centre sign MoU for 'Power for All' scheme
Uttar Pradesh government with the aim ensure 24-hour quality power supply in the state by October 2018 and electric connection to every house and agriculture field by 2019 has signed a MoU with Centre under the scheme for the 'Power for All' scheme in the state.
The project will cost above rupees 40 thousand crore out of which 20 thousand crore will be spent till 2018.
India's first-ever micro-drama festival held in Delhi
India's first ever micro-drama festival, named Thespis, was held recently in New Delhi. The longest play of the festival ran for not more than 10 minutes and the shortest one lasted for only 42 seconds.
The festival was organized by theater group 'Vriksh'. The inaugural play of the festival was titled 'Chamaeleonidae'.
Himachal Pradesh bags Krishi Karman Award 2015-16
Agriculture ministry has selected Himachal Pradesh for the third time for the Krishi Karman Award 2015-16 for the commendable increase in food grains production.
The award would carry a trophy, citation and cash prize. State has won the award previously in 2011-12 for the increase in wheat production and in 2014-15 for increasing food grains production.
Colson Whitehead wins Pulitzer prize
The literary blockbuster novel 'The Underground Railroad' authored by Colson Whitehead, which depicts the journey of a young woman escaping from slavery via a fantastical train system has won the Pulitzer prize for fiction.
International Current Affairs
United States used one of the most powerful bomb on Afghanistan terrorist location
GBU-43 was the name of one of the most powerful bomb that was dropped on Afghanistan by the United States on 13 April 2017 to targeted a series of caves used by Islamic State militants in the country's Nangarhar province. At least 36 persons were killed in the attack.
GBU-43 is one of the largest non-nuclear bombs ever used in the battlefield and also known by another name – 'Massive Ordnance Air Blast bomb (MOAB)' while the media nicknamed it as 'Mother of All Bombs' developed by Albert L Weimorts, Jr. of Air Force Research Laboratory. It weighs 9,797 kgs and is about 20 feet long. It is capable of burrowing through 200 feet of earth and 60 feet of concrete before detonating.
This bomb was first tested in March 2003 at the time of US led invasion of Iraq. The test resulted in a huge mushroom cloud that could be seen as far away from 32 km. Russia has simillar but more lethal bomb FOAB nicknamed as Father of all Bombs.
Nepal, China hold first ever military exercise
Nepal and China will hold the first-ever joint military exercise named 'Sagarmatha Friendship-2017' from 17 April 2017. (Sagarmatha is the Nepali name of Mount Everest, the world's highest peak, that is bordering between Nepal and China)
The joint excercise was done with a special focus on combating terror and disaster management.
Indian wins top prize at UN challenge for open source tool
An Indian software engineer Abdulqadir Rashik has won the top prize at a global challenge for an open-source tool and 'Unite Ideas UNGAViz Textual Analysis and Visualisation Challenge' for his Global Policy.
Open Source tool enables users to interactively view UN General Assembly resolutions and gain a deeper understanding of the voting patterns of member states.
PM launches GNFC's cashless/less cash township model across 12 States
Prime Minister Narendra Modi launched a cashless/less cash township model in Nagpur developed by Gujarat Narmada Valley Fertilizers and Chemicals Ltd (GNFC), across 81 townships in 12 States and thus GNFC's township at Bharuch in Gujarat became India's first cashless township after demonetization.
These townships will deliver 2.5 lakh cashless transactions per day, translating into 9 crore cashless transactions in a year.
Sports Current Affairs
B. Sai Praneeth on the men's singles title of Singapore Open super series tournament
Srikanth in the men's singles final of Singapore Open super series badminton tournament to clinch his maiden superseries title on 16 April 2017 by defeating Srikanth by 17-21, 21-17, 21-12.
Women's singles title was won by world no.1 Tai Tzu Ying of Chinese Taipei as she defeated Olympic champion Carolina Marin of Spain by 21-15, 21-15. This was the fifth consecutive Super Series title for Ying.
Technology Current Affairs
India's first-ever industrial-articulated robot was launched
"BRABO" - India's first-ever industrial-articulated robot that was launched on 11 April 2017 by TAL Manufacturing Solutions, a wholly owned subsidiary of Tata Motors, on 11 April 2017.
BRABO is meant to complement the human workforce and perform repetitive, high volume, dangerous and time-consuming tasks from raw material handling to packaging of finished products. and thus it is expected to increase productivity by 15-30%, with a payback period of 15 to 18 months.
Latest Current Affairs
Current affairs 18th April 2017 contain all the latest news and current events from India and Abroad. User can find the 18th April 2017 affairs article which is a detailed analysis and discussion of news stories that have recently occurred. These news articles are made on the topic Revised Prompt Corrective Action (PCA) framework, NPA, RBI, micro-drama festival and many other are best study material for the students which are preparing for the competition exams, government exams, Banking exams, IAS exam and many other.
18th April 2017 Current Affairs is available in Question and Answer format which will also help reader to prepare in Objective format. On Time2study, Current affair category contains the articles for each day and these articles have the detailed background of each topic. Current affairs from India and abroad are teller made to the user and thus one can find very interesting, selected and important topic on Current events to read and prepare the notes for exam. Current affairs 18th April 2017 is made on the subjects CBDT, FATCA, Krishi Karman Award, Power for All scheme, Cisco, Pulitzer prize, water transport fairway National Waterway 1, NW1, Haldia Port, WYSIWYG, Arpanet, Ethernet, Tare Zameen Par programme, open-source tool, Bank Boards Bureau, GRAF, Department of Post, I-T CPC, Operation Durga, CCEA, CPSEs, Digital Economy, G20, Digitalisation: Policies for a Digital Future, vistadome railway coach, BRABO, TATA, TAL, GBU-43, MOAB that have recently occurred.