Current affairs on 17 October 2016
Number of people read this Article: 954
Have you read this article?
Be the first to rate it.
Write a Review
Companies Current Affairs
Which Indian telecom company has agreed to sell a 51 per cent stake in its nationwide tower assets to Canada's Brookfield Infrastructure Group. As per the agreement, the telco will receive an upfront cash payment of Rs 11,000 crore from the proposed transaction. As part of the deal, the specified assets would be transferred into a separate SPV, to be owned by Brookfield : Reliance Communications Ltd. (RCom)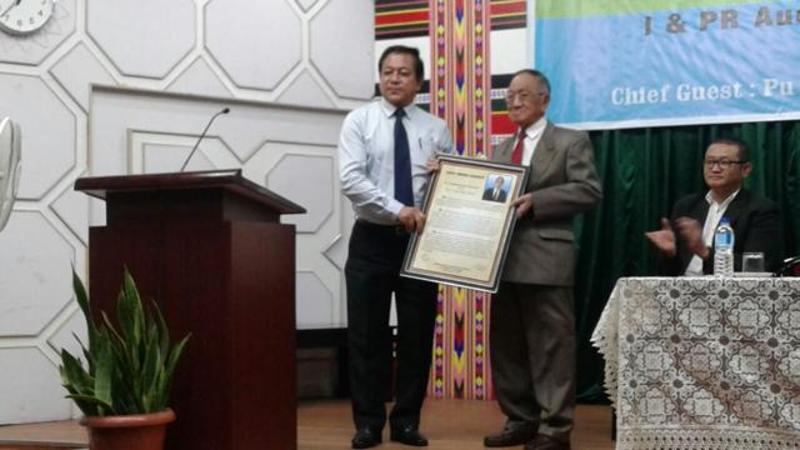 From October 16, Air India will give its passengers the option of flying Delhi-San Francisco non-stop flight over the Pacific Ocean on its way from India reaching the western coast of USA and returning through the North Atlantic airspace to Delhi again non-stop in about how many hours. Thus the step will proved to be saving in time on the flight will translate into a saving of about 7,000 litres of fuel in each direction, and several crores of rupees : 32 hours
On 15 October 2016, the biggest foreign acquisition ever in India, Russian oil major - Rosneft, along with a consortium, agreed to acquire 98% stake in which Indian oil company : Essar Oil
Economy Current Affairs
Which Indian state government on 15 October 2016 has released Rs. 99.62 crore to AP-Urban Finance and Infrastructure Development Corporation Limited (AP-UFIDC) for the year 2016-17 for works taken up under the Atal Mission for Rejuvenation and Urban Transformation (AMRUT) scheme. The scheme is being implemented in 33 cities and towns in the State : Andhra Pradesh government
The Government has decided to use which network for distribution of subsidized pulses as they have found that absence of government outlets in the states and these networks should be used for the distribution : Postal Networks
Finance Current Affairs
Securities and Exchange Board of India (SEBI) has banned 21 entities on 15 October 2016 in a case related to tax evasion and illegal gains through misuse of stock exchange mechanism. Earlier, SEBI had barred Dhyana Finstock and how many other entities, from the market for using the securities system to artificially bump up volume and price of the scrip to provide illegitimate gains to preferential allottees : 75 entities
HDFC has raised another Rs 500 crore by issuing rupee-denominated for which bonds to overseas investors. This is the fourth issue of rupee-denominated bonds to overseas investors. The bonds will mature on January 9, 2020 : Masala bond
According to the data released by the RBI, India' banking system reported total deposits of Rs 100 lakh crore for the first time ever in which month of 2016. With demand deposits crossing Rs10 lakh crore and time deposits crossing the Rs 90 lakh crore mark, the month saw the highest-ever monthly rise of Rs 5.32 lakh crore : September 2016
General Current Affairs
In the month of October 2016, which country has built the smallest nuclear reactor - the small, lead-cooled reactor could be placed ­inside a shipping container ­measuring about 6.1 metres long and 2.6 metres high, it would be able to generate 10 megawatts of heat, which, if converted into ­electricity, would be enough to power some 50,000 households : China
The Unique Identification Authority of India (UIDAI) has launched which drive from 15th Oct to 15th Nov 2016 to enroll leftover population for Aadhaar, in 22 States/UTs. : Challenge drive
The Mizoram government and the Mizoram Journalists' Association declared the editor of 'Zoram Tlangau' (started by him in 1970) Lalbiakthanga Pachuau and is 90-year-old former soldier as what : "Oldest working journalist in the country"
What is the name of an Indian scientist who has been awarded the prestigious IAFP Young scientist scholarship award for his research work on "development of novel oxygen absorbing package in the field of active packaging for oxygen sensitive food products" : Kirtiraj Kundlik Gaikwad
What is the name of the Mahotsav that is being organized by M/o Culture in IGNCA premises, Janpath, New Delhi from 15th to 24th October, 2016 : 'Rashtriya Sanskriti Mahotsav (RSM) -2016'
International Current Affairs
Which country has announced its decision to leave the Commonwealth (53-member) while qouting that they were treated unjustly and unfairly by the Commonwealth. It is worth to mention the that country has been under international scrutiny over its crackdown on opposition leaders, especially over the jailing of the most senior members of the main parties, including former President Mohamed Nasheed : Maldives
The first elephant sanctuary in Latin America has opened in which country to provide a home for an estimated 50 circus animals from across the region and Guida and Maia, both over 40 years old, are the first residents : Brazil
A recent report carried out by the World Economic Forum (WEF) on 'Safety and Security,' which country was declared as the safest place in the world with Qatar and UAE ranked second and third respectively while UK was ranked at 63 and US was in 73 place : Finland
Sports Current Affairs
Which Formula-F1 driver from Australia who won the World Endurance Championship (WEC) title in 2015 will retire at the age of 40-years from professional racing at the end of this year in Bahrai. He will become a Porsche 'special representative' at global events and work as a consultant on motorsport programmes. Webber : Mark Webber
Which country on 15 October 2016 won the first BRICS U-17 football tournament. In the title clash played at Nehru Stadium of Margo, Goa, Brazil defeated South Africa 5-1 : Brazil
India's 900th ODI againts New Zealand on 16th oct 2016 had made them world first side to achieve a milestone. Out of the 899 ODI's, India has won 454, lost 399 tied seven, while 39 have abandoned. 900th One Day International (ODI) match between India and New Zealand was held at which stadium : HPCA stadium in Dharamshala
What is the name of the 23-year-old player from Madhya Pradesh, who on 16 October 2016 clinched the men's singles title at the Chinese Taipei Open after defeating Malaysia's Daren Liew in the summit clash of the USD 55,000 Grand Prix tournament in Taipei City : Sourabh Verma
Technology Current Affairs
Delhi Metro Rail Corporation (DMRC) has launched free Wi-Fi facilities at Metro stations on its Airport Express Line (22.7 Kilometer). Now, Commuter will be able to avail free wifi services by logging onto which netwrok access and access internet applications like email, Facebook, Google, video chat as well as live streaming of cricket and football matches etc inside the station premises : 'Oui DMRC Free Wifi'
The mines ministry on 15th oct came out with which system, a pan-India surveillance network using latest satellite technology, to check illegal mining. It is a satellite-based monitoring system, which aims to check illegal mining activity through automatic remote-sensing detection technology : Mining surveillance system (MSS)
Latest Current Affairs
Current affairs 17th October 2016 contain all the latest news and current events from India and Abroad. User can find the 17th October 2016 affairs article which is a detailed analysis and discussion of news stories that have recently occurred. These news articles are made on the topic Oldest working journalist in India, Zoram Tlangau, HPCA stadium, 900th ODI Match and many other are best study material for the students which are preparing for the competition exams, government exams, Banking exams, IAS exam and many other.
17th October 2016 Current Affairs is available in Question and Answer format which will also help reader to prepare in Objective format. On Time2study, Current affair category contains the articles for each day and these articles have the detailed background of each topic. Current affairs from India and abroad are teller made to the user and thus one can find very interesting, selected and important topic on Current events to read and prepare the notes for exam. Current affairs 17th October 2016 is made on the subjects Oui DMRC Free Wifi, Essar Oil, Rosneft, Rashtriya Sanskriti Mahotsav (RSM) 2016, RBI, UIDAI, Challenge drive, Chinese Taipei Open, IAFP Young scientist scholarship award, Safest place in the world, Mining surveillance system, Air India, AMRUT, Formula-F1, First elephant sanctuary, BRICS U-17 football tournament, Reliance Communications Ltd, Commonwealth, Postal Networks, HDFC, Masala bond, Smallest nuclear reactor, SEBI that have recently occurred.