Current affairs on 11 January 2017
Number of people read this Article: 390
Have you read this article?
Be the first to rate it.
Write a Review
Companies Current Affairs
ISRO, CNES Ink Pact on Satellite Launch
Indian Space Research Organisation, ISRO, and French Space agency (CNES) has signed a partnership agreement in satellite launch technology.
ISRO is the second partner of CNES, in terms of volume, after NASA.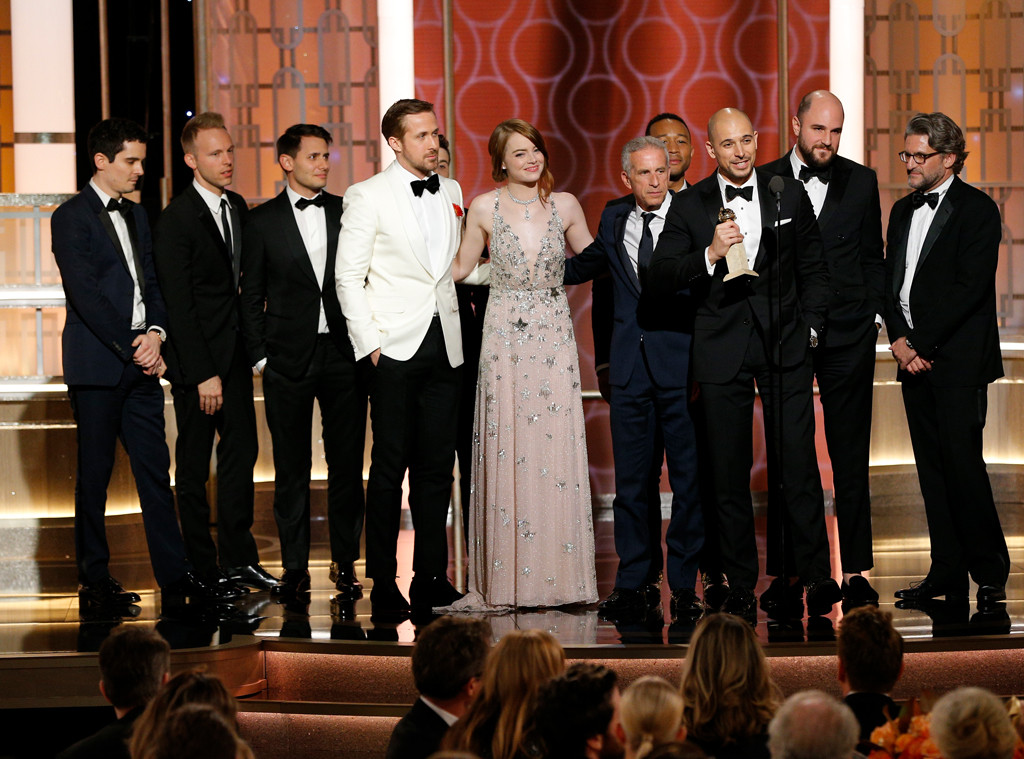 HMD Global Launches Nokia 6
HMD Global, the Finnish company that owns the rights to use Nokia's brand on mobile phones, announced its first smartphone, targeted for Chinese users that priced at 1699 Yuan ( Rs 16,000 approx).
The new device, Nokia 6, runs on Google's Android platform and is manufactured by Foxconn.
Economy Current Affairs
First student startup fund has Rs 200 crore
In order to motivate the stratups, Gujarat government has come up with India's first student startup and innovation policy, which aims to provide Rs 200 crore in the form of grants to ideas developed by them.
The policy aims to support over 1,000 innovation per year and create pre-incubation support in all universities of the state.
Aadhaar Mandatory for MGNREGA Work
From April 1, people living in rural areas need to have Aadhaar under Mahatma Gandhi National Rural Employment Guarantee Act.
People will be required to give proof of possession of Aadhaar or undergo the enrolment process till March 31, 2017.
The govt has invoked Section 7 of the Aadhaar (Targeted Delivery of Financial and other Subsidies, Benefits and Services) Act 2016 for the purpose.
PM Inaugurates India Int'l Exchange
PM Modi has formally inaugurated the India International exchange (IIE) at GIFT city near Gandhinagar in Gujaratm that will trade in all the products like currency, equities, commodities and derivatives.
GIFT city & IIE- the International Center of BSE were the dream projects of Modi.
BIS Revises Standard on Gold Hallmarking
Bureau of Indian Standards (BIS) has revised Indian Standard on gold hallmarking as gold jewellery will now be available in three grades of 14, 18 & 22 carat.
The caratage will also be marked on jewellery in addition to fineness.
Hallmark on gold jewellery will now have four marks, like the BIS Mark, the purity in carat, fineness & jeweller's identification mark.
Finance Current Affairs
GAAR To Kick In From April 2017
The General Anti-Avoidance Rule GAAR, will kick in from April 1, 2017 as implementation was repeatedly postponed till now.
GAAR was part of the 2012-13 Budget speech of the then Finance Minister Pranab Mukherjee to check tax evasion and avoidance and during the 2015 Budget presentation, Finance Minister Arun Jaitley announced that its implementation will be delayed by 2 years.
No Merchant Discount Rate​ Charges For Small Merchants
Country's largest lender SBI has waived Merchant Discount Rate (MDR) on debit card transactions for all small merchants with annual turnover of up to Rs 20 lakh for one year.
The discount rate is a commission paid by a merchant to a bank on every transaction done on the point-of-sale machine set up by the bank.
General Current Affairs
Golden Globe Award Winners 2017 -I
The 74th Golden Globe Awards ceremony event held honoring the best in film and American television of 2016 and "La La Land", a romantic musical comedy-drama film swept the Golden Globes awards by winning in the 7 categories.
The film director Damien Chazelle took home the trophies for best director & screenplay while Ryan Gosling & Emma Stone won the trophies for best actor and actress.
IIT-Kharagpur Alumnus Wins 'Tech Oscar'
Indian-American Parag Havaldar passout from IIT Kharagpur won Tech Oscar for the development of expression-based facial performance-capture technology.
The list of 18 achievements was recently announced by the Academy of Motion Picture Arts and Sciences for its 2017 Scientific & Technical awards.
World's largest street light replacement programme in SDMC
Power Minister unveiled world's largest street light replacement programme - Street Lighting National Programme (SLNP) in South Delhi Municipal Corporation (SDMC) area where two lakh LED lights will replace inefficient lamps.
He also launch a mobile app called Energy Efficiency Services Limited (EESL) Complaint App for SDMC, wherein users can now lodge complaints about faulty street lights.
International Current Affairs
Former Iranian President Rafsanjani dies
Iran's ex-President Akbar Hashemi Rafsanjani who has been described as "a pillar of the Islamic revolution" has passed away due to heart attack.
He was the dominant figure in the country's politics since the 1980s and key figure in the foundation of the Islamic republic in 1979, and served as president from 1989 to 1997.
Rafsanjani, who served two terms as Iran's president from 1989 to 1997, continued to be an influential figure in Iranian politics.
Sports Current Affairs
Ronaldo Wins FIFA's Player of the Year
Cristiano Ronaldo won FIFA's player of the year award for the fourth time, beating his old rival Lionel Messi as Messi was second and Frenchman Antoine Griezmann third.
Ronaldo was rewarded for his performance in 2016 when he won the Champions League with his club Real Madrid and then Euro 2016 with Portugal.
Italian Claudio Ranieri won the coach of the year award.
Mohd Faiz Subri Wins FIFA Puskas Award
Malaysia's Mohd Faiz Subri has won the Puskas Award of 2016 at the FIFA Best Football ceremony with with 59.5% votes, ahead of Marlone with 22.86%.
He scored an outstanding, swerving free-kick for Penang against Pahang in the Malaysia Super League
The award was named in honour of Real Madrid legend Ferenc Puskas.
Djokovic wins Qatar Open tennis title
Novak Djokovic has won the Qatar Open tennis title. In an epic final in Doha, the Serbian defeated Andy Murray of UK by 6-3 5-7 6-4.
Djokovic missed out on three match points and had to repel a roaring Murray comeback before ending the Briton's 28-match, five-tournament winning streak.
Sania wins Brisbane women's doubles title
Indian tennis player Sania Mirza won her first title of the season Brisbane International women's doubles by combining with American Bethanie Mattek-Sands.
The top-seeded Indo-American duo triumphed 6-2 6-3 against the second-seeded Russian team of Ekaterina Makarova and Elena Vesnina in the final.
However, Sania's 91-week reign as the world No.1 doubles player in the WTA rankings. That position was taken over by her partner Bethanie.
Lloyd Wins The Best FIFA Women's Player
Carli Lloyd from USA has been named FIFA's top female player of 2016 in world football for the second year in a row as in 2016, she scored 17 goals and had 11 assists in 21 games.
Lloyd beat Brazil's Marta and Germany's Melanie Behringer for the honor.
FIFA council unanimously votes to expand the soccer world cup from 32 to 48 teams
FIFA council unanimously votes to expand the soccer world cup from 32 to 48 teams; new schedule to be implemented from 2026 World Cup and thus the changes mark the first World Cup expansion since 1998.
An initial stage of 16 groups of 3 teams will precede a knockout stage for the remaining 32 when the change is made for the 2026 tournament.
The tournament will be completed within 32 days - a measure to appease European clubs, who objected to reform because of a crowded international schedule.
Technology Current Affairs
Maharashtra Government Launches Largest WiFi Service
Maharashtra government has launched India's largest public WiFi service called 'MumbaiWifi'.
Under the current phase, hotspots were installed at 500 locations that include tourist destinations like Gateway of India, Churchgate, CST along with slum clusters and public places.
In Phase II, expected to launch by May 1, the hotspots will be installed at the remaining 700 locations.
China to build world's highest altitude telescopes in Tibet
China is setting up the world's highest altitude gravitational wave telescopes in a Tibet prefecture close to Line of Actual Control with India with a budget of $18.8 million to detect faintest echoes resonating from the universe which may reveal more about the Big Bang theory.
Construction has started for the first telescope, code-named Ngari No 1, 30 km south of Shiquanhe Town in Ngari Prefecture, said Yao Yongqiang chief researcher with the National Astronomical Observatories of the Chinese Academy of Sciences.
The telescope, located 5,250 meters above sea level, will detect and gather precise data on primordial gravitational waves in the Northern Hemisphere. It is expected to be operational by 2021, state-run Xinhua news agency reported.
Latest Current Affairs
Current affairs 11th January 2017 contain all the latest news and current events from India and Abroad. User can find the 11th January 2017 affairs article which is a detailed analysis and discussion of news stories that have recently occurred. These news articles are made on the topic General Anti-Avoidance Rule, ISRO, CNES, NASA and many other are best study material for the students which are preparing for the competition exams, government exams, Banking exams, IAS exam and many other.
11th January 2017 Current Affairs is available in Question and Answer format which will also help reader to prepare in Objective format. On Time2study, Current affair category contains the articles for each day and these articles have the detailed background of each topic. Current affairs from India and abroad are teller made to the user and thus one can find very interesting, selected and important topic on Current events to read and prepare the notes for exam. Current affairs 11th January 2017 is made on the subjects Street Lighting National Programme, pillar of the Islamic revolution, Tech Oscar award, Golden Globe Award, Aadhaar, MGNREGA, Qatar Open tennis title, Bureau of Indian Standards Mark, Gold Hallmarking, FIFA, 2026 FIFA World Cup, world's highest altitude telescopes, MumbaiWifi, GIFT city, India International exchange, FIFA Puskas Award, Merchant Discount Rate, SBI, Best FIFA Women's Player award, HMD Global, Nokia 6, FIFA Player of the Year, Student startup fun that have recently occurred.