Current affairs on 10 October 2016
Number of people read this Article: 853
Have you read this article?
Be the first to rate it.
Write a Review
Companies Current Affairs
Indian Oil Corporation (IOC) has launched a start-up scheme with a corpus of Rs 30 crore. The scheme will support projects which involve innovative technology & business process re-engineering ideas and project owners will be supported with grants of up to Rs 2 crore. What is the main aim of this initiatvie : The aim is to promote promising start-ups & nurture an eco-system conducive for innovations in the domestic hydrocarbons sector.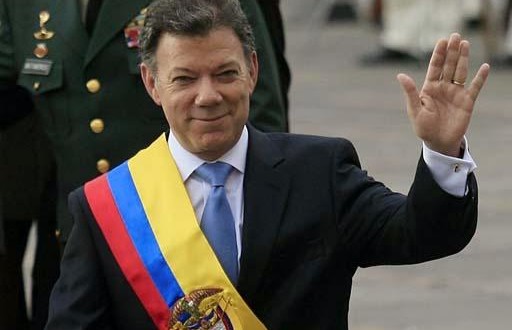 US appeals court has announced verdict in which Apple is pronounced to be the winner in case with rival Samsung, reinstating a USD 119.6 million verdict for the iPhone maker for patent infringement. The Federal Circuit Appeals judges ruled 8-3 in a rehearing of the case, reversing a panel of the same court. What is the lawsuit agai9nst the samsung by Apple : Apple's lawsuit contends that Samsung infringed on patents for "slide to unlock" and autocorrection, among others
Economy Current Affairs
Assam Chief Minister Sarbananda Sonowal has inaugurated the first Model of Skill Development Centre of the state in which location to provide training to the unemployed youths in 13 job roles : Guwahati
Madhya Pradesh's Panna-based Hatupur diamond mineral block was successfully auctioned. The block is presently under G3 category and is spread over an area of 133.50 hectare. What is so important about this auction : It has become the first in the country to be sold off through bidding
The Union Ministry of Urban Development has approved projects worth Rs.114 crore under which scheme for improving infrastructure facilities around core heritage sites in five cities - Varanasi (Uttar Pradesh), Amritsar (Punjab), Dwaraka (Gujarat), Puri (Odisha) and Warangal (Telangana) : HRIDAY scheme
Finance Current Affairs
Which Stock exchange has received board approval for an offer for sale (OFS) for its forthcoming initial public offering (IPO). Teh exchamge also plans to get listed in India as well as abroad thus will file draft IPO papers with market regulator Sebi for the domestic public issue by Jan 2017. The board had also advised the management to file for overseas listing by April 2017 : NSE
RBI panel in Second week of OCtober has has Moots Easing Branch Norms. What are those:
Bank branches providing min 4 hours of service for 5 days a week should be allowed to be treated as a full-service branch.
Any other fixed point unit of the bank not complying with min working period should be considered a part-time banking outlet.
It will be counted in for computing requirement of having 25% branches in rural areas.
The acceptance of recommendations will reduce costs for a bank.
RBI Internal Working Group (IWG) on Rationalisation of Branch Authorisation Policy has proposed easing bank branch norms.
It was chaired by Lily Vadera.
It has proposed to relax norms that a bank branch has to follow, like a building, number of employees etc to facilitate financial inclusion.
Key Recommendations Bank branches include those manned by business correspondents.
The Reserve Bank of India (RBI) on 6 October 2016 released the Report of the Internal Working Group (IWG) on Rationalisation of Branch Authorisation Policy. The Group is chaired by Lily Vadera, Chief General Manager, Department of Banking Regulation. What is the thrust of the recommendations : To facilitate financial inclusion by ensuring availability of banking services in all centers through low cost delivery channels and mapping the footprints of various banking channels.
General Current Affairs
A new termite species has been discovered at Kakkayam in the Malabar Wildlife Sanctuary. What si the name goven to this species, after the tropical evergreen forests of the Western Ghats, where the termite was spotted : 'Chiraharitae' (Glyptotermes Chiraharitae)
Lieutenant-Governor (L-G) Najeeb Jung on 7 October 2016 dissolved the Delhi Waqf Board. Jung referred the Board's constitution to a Central Bureau of Investigation (CBI) probe for alleged corruption and procedural irregularities in functioning. The L-G declared the reconstitution of the Board and announced the appointment of its Chief Executive Officer (CEO) and members as what : Illegal and void ab initio
Delhi International Airport Limited (DIAL) announced on 6 October 2016 that which Indian airport the has achieved Platinum rating from Indian Green Building Council (IGBC). The plaque and certificate for the achievement was handed over by IGBC to Douglas Webster, COO-DIAL and Roy Sebastian, VP- Project and Engineering, during the 14th Green Building Congress, 2016 organized by IGBC in Mumbai : Terminal 3 of Indira Gandhi International Airport (IGIA)
President Pranab Mukherjee on 6 October 2016 inaugurated the first edition of the World Sustainable Development Summit (WSDS) in New Delhi. The summit is being organized by The Energy and Resources Institute (TERI). What is the theme of the summit : Beyond 2015: People, Planet and Progress
India will host the Asian Ministerial Conference for Disaster Risk Reduction (AMCDRR) from 3 November to 5 November 2016. Prime Minister Narendra Modi will inaugurate the conference that will be held in New Delhi in collaboration with the United Nations Office for Disaster Risk Reduction (UNISDR). What is the focus of this conference : On partnership with governments and stakeholders to imbibe the practices in the region's development narrative.
In a landmark verdict, Supreme court has has struck down the words "adult male" from the pertinent provision in the DV Act to lay down that a woman can also file a complaint against another woman, accusing her of domestic violence. Now Not only men but women can also be prosecuted under which act : Protection of Women against Domestic Violence (DV) Act
President Pranab Mukherjee inaugurated a new military station in West Bengal's Murshidabad district. What is the name of the military station with the state-of-the-art training and administrative facilities integrated with the existing natural features : Baharampore military station
At present, most of the global business disputes involving Indians land in the Singapore or the London arbitration centres.therefore, to solve this issue Maharashtra Chief Minister Devendra Fadnavis in the second week of October launched the Mumbai Centre for International Arbitration (MCIA). The setting up of the MCIA can resolve disputes between different companies or individuals. What is so important of MCIA : It is India's first international arbitration centre
International Current Affairs
Venezuelan President Nicolas Maduro announced the creation of peace prize in honor of late socialist leader Hugo Chavez. The prize will go annually to global & national personalities who have excelled in the struggle for peace. Chavez has ruled Venezuela for how many years before giving in to cancer in March 2013 : 14 years
Pakistan Parliament in a joint sitting on 6 October 2016 unanimously passedtwo bills, one seeking to curb murders in the name of honour and the other to punish rapists by use of modern technology of DNA testing in probes involving rape cases. What are the title of these 2 bills : Criminal law amendment (offences in the name or on the pretext of honour) bill, 2016 and Anti-rape (criminal laws amendment) bill, 2016.
The 2016 Nobel Peace Prize was on 7 October 2016 awarded to which personality for his resolute efforts to bring the country's more than 50-year-long civil war to an end, a war that took away the lives of at least 220000 Colombians and displaced nearly six million people : Colombian President Juan Manuel Santos
The U.S. on 7 October 2016 lifted sanctions against which country that have been in place for nearly two decades. The move came after President Barack Obama's announcement that the US was ready to lift sanctions on the Asian country during country's State Counsellor Aung San Suu Kyi's visit to Washington in September 2016 : Myanmar
Sports Current Affairs
Who has emerged as the winner of the 10th Tal Memorial Chess Tournament. Player from Russia won the USD 200000 prize money tournament. Anish Giri finished second on 5.5 points, a half point ahead of Aronian and Anand. Five-time world champion Viswanathan Anand split the point with Levon Aronian of Armenia and finished joint third : Ian Nepomniachtchi
Who romped the ninth victory of the season at the Japanese Grand Prix to extend his lead over world champion Lewis Hamilton in the Formula One title race. Red Bull's Max Verstappen finished second & Lewis Hamilton at third place : Nico Rosberg
Which Sprinter has bagged the 24th Ekalavya Award for the year 2016 in recognition of her sporting excellence in winning gold in 200m, silver in 100m and 4x100m relay in 12th South Asian Games. She had also won bronze in 100m and 4x100m relay in Asian Grand Prix Athletics : Srabani Nand
An Olympic summit mandated the World Anti-Doping Agency to set up a which new body in a bid to clean up drug cheating in sport. A new anti-doping testing authority within the framework of WADA is to be established. WADA will remain in control of regulatory & compliance in the anti-doping fight but that the new testing body will have responsibility for testing athletes : New dope testing body
Technology Current Affairs
Union Government agriculture minister Radha Mohan Singh has integrated 250 Mandis in ten States with which platform in the first phase. Uttar Pradesh (67-mandis) have been brought under the e-NAM portal followed by Telengana (44), Gujarat(40), Haryana(36) and Madhya Pradesh(20). Government has also approved proposals of 14 states for integrating around 400 mandis under the portal. One lakh 60 thousand farmers and over 46 thousand traders have been registered on the platform : Electronic national agriculture market (e-NAM)
Latest Current Affairs
Current affairs 10th October 2016 contain all the latest news and current events from India and Abroad. User can find the 10th October 2016 affairs article which is a detailed analysis and discussion of news stories that have recently occurred. These news articles are made on the topic e-NAM, Hatupur diamond mineral block, Tal Memorial Chess Tournament, IOC and many other are best study material for the students which are preparing for the competition exams, government exams, Banking exams, IAS exam and many other.
10th October 2016 Current Affairs is available in Question and Answer format which will also help reader to prepare in Objective format. On Time2study, Current affair category contains the articles for each day and these articles have the detailed background of each topic. Current affairs from India and abroad are teller made to the user and thus one can find very interesting, selected and important topic on Current events to read and prepare the notes for exam. Current affairs 10th October 2016 is made on the subjects NSE, AMCDRR, Nobel Peace Prize 2016, Delhi Waqf Board, IGI, Glyptotermes Chiraharitae, Peace prize, Ekalavya Award, Apple Vs Samsung lawsuit, WADA, India's first international arbitration centre, MCIA, Japanese Grand Prix, Myanmar sanctions, Baharampore military station, Protection of Women against Domestic Violence Act, Supreme court, HRIDAY scheme, World Sustainable Development Summit, WSDS, Reserve Bank of India that have recently occurred.