Current affairs on 06 May 2017
Number of people read this Article: 1585
Have you read this article?
Be the first to rate it.
Write a Review
Economy Current Affairs
Cabinet approves National Steel Policy
Union Cabinet chaired by Prime Minister Narendra Modi has given its approval to the National Steel Policy 2017.
The Cabinet also approved a policy for use of domestic steel products in government organisations.
The policy projects crude steel capacity of 300 million tonne, production of 255 million tonne and robust finished steel per capita consumption of 158 kg by 2030-31.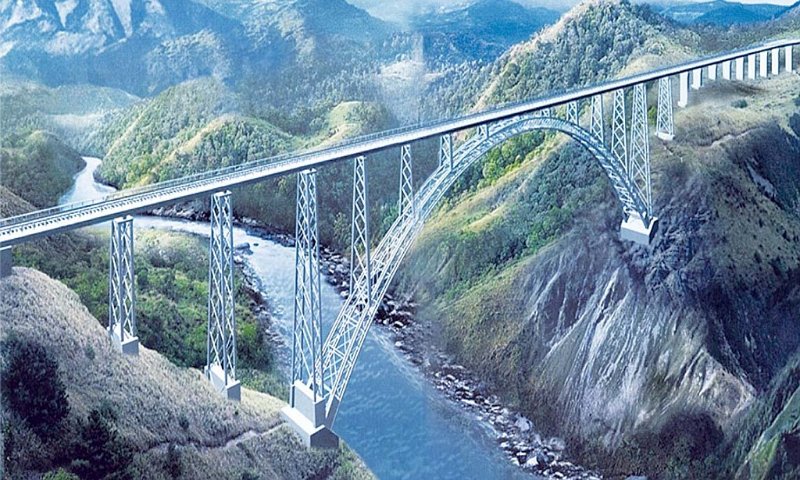 'SAMPADA' the scheme to boost marine and agriculture produce launched
The Union Government gave its approval to a new Rs. 6,000 crore central scheme 'SAMPADA' for the 2016-20 period with an aim to boost processing of marine and agriculture produce and with the bojective to supplement agriculture, modernise processing and decrease agri-waste
The term 'SAMPADA' stands for – Scheme for Agro-Marine Processing And Development of Agro-Processing Clusters has got it's total allocation of Rs. 6,000 crore.
SAMPADA is an umbrella scheme incorporating ongoing schemes like mega food parks, integrated cold chain and value addition infrastructure, food safety and quality assurance infrastructure, and others. It also includes new schemes like infrastructure for agro-processing clusters, creation of backward and forward linkages, creation/expansion of food processing and preservation capacities.
SAMPADA will help in generating an investment of Rs. 31,400 crore and facilitate handling of 334 lakh tonnes of agro-produce valuing Rs.1,04,125 crore. This is expected to benefit 20 lakh farmers and create about 5,30,500 direct and indirect employment.
Finance Current Affairs
MP became the 1st state to shift financial year
Madhya Pradesh has become the first state to switch to the Jan-Dec financial year from the existing April-March cycle.
The move breaks a 150-year tradition as India started adopting the April-March financial year from 1867.
The central govt had constituted a high-level committee under former CEA Shanker Acharya to examine "desirability and feasibility" of having a new financial year.
The government is of the view that such a shift will help in better economic and political management of the country and also help the Indian economy integrate with the global economic architecture.
RBI can now Act Against Loan Defaulters
Through an ordinance Union Cabinet has empowered the Reserve Bank of India (RBI) to act against wilful defaulters. President Pranab Mukherjee has approved an ordinance to amend the Banking Regulation Act, empowering the Reserve Bank of India to act directly against top loan defaulters
And thus, shares of public and private sector banks witnessed good buying interest in trade after as India's banks have been beset with non-performing assets (NPAs), loans that have turned bad.Total NPAs at the end o f December 31, 2016, is estimated to have crossed Rs 7 lakh crore.
General Current Affairs
Banganapalle mango gets a GI tag
Banganapalle mango has received a Geographical Indication (GI) tag, making Andhra Pradesh the proprietor of the variety known for its sweetness.
A GI tag indicates that the product comes from a specific region.Banganapalle mangoes have been grown for over 100 years in the State. It also known as Beneshan, Baneshan, Benishan, Chappatai and Safeda.
India to get world's highest railway bridge across Chenab river in J&K
In around two years from now, the Chenab river in Jammu and Kashmir will be spanned by the world's highest railway bridge that is expected to be 35 metres taller than the Eiffel Tower.
The massive arch-shaped structure, being constructed at a cost of around Rs 1,100 crore in hostile terrain.The bridge forms a crucial link in the 111-km stretch between Katra and Banihal. The 1.315-km- long "engineering marvel" will connect Bakkal (Katra) and Kauri (Srinagar).
The massive arch-shaped structure, being constructed at a cost of around Rs. 1,100 crores, will rise 359 m above the river bed.
The bridge forms a crucial link in the 111-km stretch between Katra and Banihal, which is part of the Udhampur-Srinagar-Baramulla rail link project.
K Viswanath receives Dadasahab Phalke Award
Eminent film director and actor Kasinathuni Viswanath received Dadasaheb Phalke Award.
Dadasaheb Phalke Award is the country's highest award in cinema and was given by the government for outstanding contribution to the growth and development of Indian cinema.
Vishwanath has directed 50 films, known for their strong content, endearing narrative, honest handling and cultural authenticity.
Padma Venkataraman bestowed with Avvaiyar award
Tamil Nadu govt honoured social worker Padma Venkataraman with the state's "Avvaiyar Award" for 2017.
Padma, daughter of former President of India, the late R Venkataraman, was honoured for her efforts in the areas of women's welfare and rehabilitation of leprosy-affected persons for the past 30 years.
Raj Bihari Kumar appointed as the chairman of ICSSR
Braj Bihari Kumar, the editor of quarterly journals Dialogue and Chintan Srijan, has been appointed as the chairman of the Indian Council of Social Science Research (ICSSR) for the top post for a period of three years.
International Current Affairs
UN marks 1st World Tuna Day
On 3rd May 2017, United Nations has marked the 1st World Tuna Day yesterday with calls to conserve one of the globe's most popular fish to be caught and eaten after General Assembly established World Tuna Day in Dec to reinforce its importance to nations around the globe.
Tuna plays a critical role in sustainable development, food security, economic opportunity, and livelihoods of people around the world.
Sports Current Affairs
Wimbledon increases prize money
Wimbledon Grand Slam tournament has announced the increase of pay out to $40.8 million in prize money.
The winners of the singles competitions will pocket $2.8 million each which is $258,000 more than in 2016.
American Serena Williams will miss this time as she will not participate in this year's edition as she is pregnant and is current champions of the tournament along with Andy Murray.
Latest Current Affairs
Current affairs 06th May 2017 contain all the latest news and current events from India and Abroad. User can find the 06th May 2017 affairs article which is a detailed analysis and discussion of news stories that have recently occurred. These news articles are made on the topic SAMPADA, Scheme for Agro-Marine Processing And Development of Agro-Processing, Indian Council of Social Science Research, ICSSR and many other are best study material for the students which are preparing for the competition exams, government exams, Banking exams, IAS exam and many other.
06th May 2017 Current Affairs is available in Question and Answer format which will also help reader to prepare in Objective format. On Time2study, Current affair category contains the articles for each day and these articles have the detailed background of each topic. Current affairs from India and abroad are teller made to the user and thus one can find very interesting, selected and important topic on Current events to read and prepare the notes for exam. Current affairs 06th May 2017 is made on the subjects Jan-Dec financial year, Banganapalle mango, GI Tag, Avvaiyar award, World Tuna Day, World's highest railway bridge, National Steel Policy, Wimbledon Grand Slam tournament, Wilful Loan Defaulters, RBI, Dadasahab Phalke Award, United nations, that have recently occurred.