Current affairs on 04 January 2017
Number of people read this Article: 497
Have you read this article?
Be the first to rate it.
Write a Review
Companies Current Affairs
Paytm received final approval of the Reserve Bank for Payment Bank
Paytm on 3 Jan 2017 notified that it has received final approval of the Reserve Bank to formally launch its payments bank and it expects to start operations next month.
Payments banks can accept deposits from individuals and small businesses up to Rs 1 lakh per account.
A total of 21 entities were given in-principle nod last year, including 11 for payments banks. Later, three entities -- Tech Mahindra, Cholamandalam Investment and Finance Company and a consortium of Dilip Shanghvi, IDFC Bank and Telenor Financial Services -- backed out of the payments bank licensing.
Currently, Airtel is the only player that has commenced Payments Bank operations. Aditya Birla Idea Payments Bank is expected to launch services in the first half of 2017.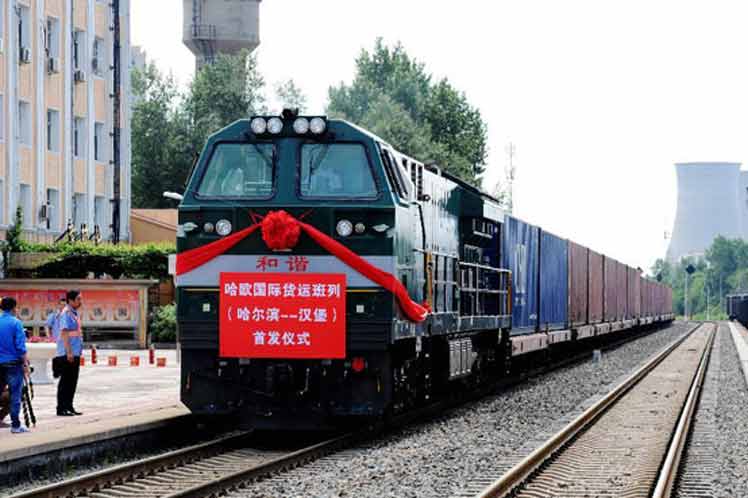 Bank of Baroda Ties up with CNX Corporation
Public sector lender Bank of Baroda has entered into a partnership with CNX Corporation (CNX) with an objective to provide collateral management services towards the loans against warehouse receipt sanctioned to the farmers through the network of the bank's branches.
CNX is engaged in providing warehouse management services relating to commodities and inventories.
Finance Current Affairs
SBI and Bharatiya Mahila Bank Merger pushed to Next Fiscal
State Bank hinted that the mega merger of its five associate banks & Bharatiya Mahila Bank (BMB) could be pushed to the next financial year that would make SBI a global-sized bank & would be amongst the top 50 lenders in the world.
It will have an asset base of Rs 37 trillion or over $555 billion,with 22500 branches more than 50 crore customers.
General Current Affairs
India's first laser technology-based advanced AVMS RTO check-post Launched
Gujarat chief minister dedicated India's first laser technology-based advanced AVMS RTO check-post at Shamlaji of Aravalli district .
The check-post is equipped with advanced ray technology with a cost of Rs 4.72 crore.
Mobile App for Merchant Navy Officers
The Maritime Union of India (MUI) has launched android based mobile app named MUI with the aim of connecting the maritime fraternity across the country to facilitate and enable Indian merchant navy officers to share knowledge and other things related to their profession.
MUI is the country's oldest union representing Indian Merchant Navy Officers since 1939.
Bargarh Dhanua Jatra begins
11 day gala festival Bargarh Dhanua Jatra began on 2 Jan in western Odisha that is considered to be the world's largest open air theatrical festival
All rituals were performed before Goddess Samaleswari, the presiding deity of the event
Dhanu Jatra is an annual drama-based open air theatrical performance celebrated in & around Bargarh city spanning over an area of 6 km radius.
Supreme Court of India ruled that no politician can seek the vote in the name of caste, creed, religion community or language
The Supreme Court of India bench was headed by Chief Justice TS Thakur on 2 January 2017 ruled that no politician can seek the vote in the name of caste, creed, religion community or language.
By a 4-3 majority ruling, a seven-judge Constitution bench of the court held that the candidate will be disqualified if he/she was found violating the order.
The court's verdict came while it was hearing several petitions in the Hindutva case.
International Current Affairs
China started Train Freight service to London
China has launched its first freight train to London over 12000 km away as part of efforts to improve trade.
The train departed from Yiwu,Zhejiang Province & will pass through Kazakhstan,Russia,Belarus,Poland,Germany,Belgium & France before arriving in London. The journey will take 18 days.
London is the 15th city in Europe added to China-Europe freight train services.
Finland to Pay Unemployed Basic Income
Finland has become the first country in Europe to pay its unemployed citizens a basic monthly income after unemployment rate of Finland stood at 8.1 per cent in November 2016.
It is the two-year trial with the 2,000 randomly picked citizens who receive unemployment benefits kicked off January 1.
It will amounting to 560 euros (USD 587), in a social experiment hoped to reduce poverty & boost employment.
Latest Current Affairs
Current affairs 04th January 2017 contain all the latest news and current events from India and Abroad. User can find the 04th January 2017 affairs article which is a detailed analysis and discussion of news stories that have recently occurred. These news articles are made on the topic SBI, Bharatiya Mahila Bank, First country in Europe to pay its unemployed citizens a basic monthly income, China first freight train to London and many other are best study material for the students which are preparing for the competition exams, government exams, Banking exams, IAS exam and many other.
04th January 2017 Current Affairs is available in Question and Answer format which will also help reader to prepare in Objective format. On Time2study, Current affair category contains the articles for each day and these articles have the detailed background of each topic. Current affairs from India and abroad are teller made to the user and thus one can find very interesting, selected and important topic on Current events to read and prepare the notes for exam. Current affairs 04th January 2017 is made on the subjects Supreme Court of India, Election, Paytm, Payment Bank, RBI, Bargarh Dhanua Jatra, Bank of Baroda, CNX Corporation, Maritime Union of India, MUI, MUI App, Current Affairs 2017 that have recently occurred.