Current affairs on 03 May 2017
Number of people read this Article: 1698
Have you read this article?
Be the first to rate it.
Write a Review
General Current Affairs
India's second tallest flag pole has been Inaugurated
India's second tallest flag pole has been Inaugurated in Kolhapur that has hieght of 303 feet and has been constructed in the Police training academy garden as a part of the Kolhapur beautification project.
The poll is 90 metres tall and 60 metres wide and weighs 24 tonne. Chief Minister of Maharshtra inaugurated the pole by unfurling a national flag of 5400sq ft as a part of the 'Maharashtra Din' celebrations in the state.
As an attraction, murals depicting the struggle for independence from 1857 to 1947 have been created inside the garden. The country's tallest flag pole is located at the Indo-Pak Attari Border and is 360 feet high.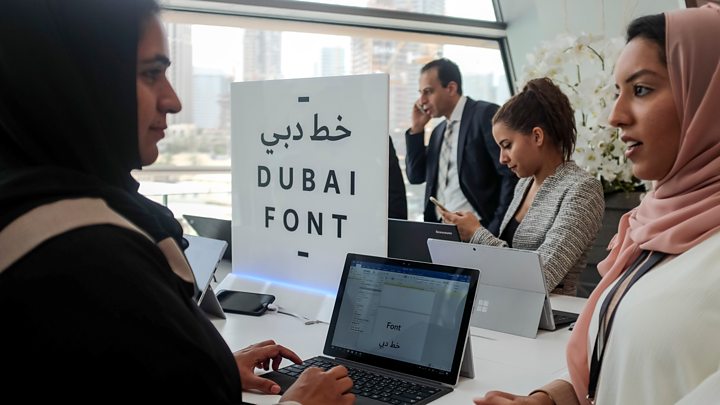 Kerala's Aymanam Becomes Country's First Digitised Panchayat ward
Aymanam ward in the Kerala district on became India's first digitalised panchayat ward.
Union minister of state for social justice and empowerment Krishan Pal Gurjar inaugurated the website of the first digitalised panchayat ward number 15 of Aymanam gram panchayat.
"One IP- Two Dispensaries" and "Aadhaar Based Online Claim Submission" launched
"One IP- Two Dispensaries" and "Aadhaar based Online Claim Submission" was launched by Minister of State (I/C) for Labour and Employment on the occasion of International Labour Day 1 MAY 2017.
Under One IP- Two Dispensaries scheme ESIC has given an option to an Insured Person (IP) to choose two dispensaries, one for self and another for family through an employer.
Under Aadhaar based Online Claim Submission scheme all EPF Members who have activated their UAN and seeded their KYC (Aadhaar) with EPFO will be able to apply for PF final settlement, Pension withdrawal benefit and PF part withdrawal from the their UAN Interface directly.
Assam's Tezpur University student was selected for Young Scientist Award
Sanjay Pratihar, a scientist at Assam's Tezpur University, has been selected for the prestigious Indian National Science Academy (INSA) medal for the Young Scientist Award, 2017.
He was selected for his contribution to "multi-metal complexes, theoretical understanding, selective sensing of Hq2+ions and important applications in agriculture".
Sanjay Pratihar has done his PhD in Organometallic Chemistry from the Indian Institute of Technology, Kharagpur.
Sanjay Pratihar had earlier received 'DST-INSPIRE Faculty' award in 2012. The INSA award consists of a bronze medal and a cash award of Rs. 25,000. The award will be presented during INSA's anniversary meeting scheduled to be held in December.
INSA Medal for Young Scientist was instituted in 1974 by the Indian National Science Academy. Till date, more than 700 young scientists have been recognised by the INSA awards.
International Current Affairs
Dubai has become the first city in the world to have its own Microsoft-designed font
Dubai has become the first city in the world to have its own Microsoft-designed font. The font will have typeface both in Latin and Arabic script and was launched by the Crown Prince of Dubai Shaikh Hamdan Bin Mohammad Bin Rashid Al Maktoum.
It will be made available in 23 languages– Afrikaans, Arabic, Basque, Britannic, Catalan, Danish, Dutch, English, Finnish, French, Gaelic, German, Icelandic, Indonesian, Italian, Norwegian, Farsi, Portuguese, Sami, Spanish, Swahili, Swedish and Urdu.
The font will be used by UAE's government bodies and also by 100 million Office 365 users around the world.
Rationale UAE has launched the 'Dubai Font' in line with its vision of becoming a regional and global leader in innovation.
Nepal's first female chief justice suspended
Nepal's first female Supreme Court chief justice Sushila Karki was suspended after an impeachment motion was filed in parliament. She was appointed chief justice in April 2016 and was due to retire next month.
Sushil Karki was accused of interfering with executive powers and issuing biased decisions.
Sports Current Affairs
Pankaj Advani wins silver at Asian Snooker Championship
India's top cueist Pankaj Advani won first ever Silver in the summit clash of Asian Snooker Championship held in Doha, Qatar. He lost to China's Lv Haotian.
So far he won all gold medals at the National Championships of Billiards, 6-red Snooker and 15-red Snooker, as well as the Asian Billiards Championship.
Russian Grand Prix 2017: Valtteri Bottas wins his first F1 race
Valtteri Bottas (Mercedes) claimed his first Formula One victory in a tense final of few laps as he was chased down by Ferrari's Sebastian Vettel.
In the race, Sebastian Vettel finished in second and Mercedes's Lewis Hamilton stood fourth.
Joshna Chinappa becomes first Indian to win Asian Squash title
Joshna Chinappa became first Indian to clinch the Asian Squash title against Dipika Pallikal Karthik in the women's final at an event that was organized in Chennai.
Howvere, in the men's final, top-seeded Max Lee of Hong Kong won his maiden title beating India's Saurav Ghosal.
Rafael Nadal won 10th Barcelona Open Title
Rafael Nadal won 10th Barcelona Open title by defeating Dominic Thiem of Austria.
Nadal also won the Monte Carlo Masters for a 10th time last week, romped to the title without dropping a set on the newly renamed Rafa Nadal court at the Real Tennis Club in Barcelona.
Aizawl FC has won its maiden I-League title
Aizawl FC become the first ever club from the northeast to win its maiden I-League title against Shillong Lajong in their final game of the league season.
This was the 10th edition of the I-League held at the Jawaharlal Nehru Stadium in Shillong, The I-League was formed in 2007 as the ONGC I-League with an aim to professionalize the game of football in India. It is a successor of the National Football League and is considered as the primary competition in the field of Indian football.
Technology Current Affairs
Maharashtra's first automatic weather station
Maharashtra chief minister has inaugurated the state's first automatic weather station at Dongargaon in Nagpur. The information gathered by the weather stations would be shared among the farmers by making them available on Mahavedh portal (Maharashtra agriculture weather information network) as well as on the mobile application of Skymet.
The state government proposes to install around 2,065 such weather stations across the state on a public private partnership (PPP) mode in this year and 1,000 in next year. The weather stations will be helpful in measuring the wind direction, wind speed, air temperature, relative humidity and record amount of rainfall.
Weather forecast firm Skymet Weather Private Ltd will be setting up these weather stations. Significance The farmers of the state can make use of the information to manage sowing in a much better and planned way as per the weather conditions.
During the first phase, information will be shared using SMS. In the second phase, half hourly updates will be provided to all the Gram Panchayats.
'Tarang Sanchar' launched by DoT
The Department of Telecommunications has launched a web portal called the 'Tarang Sanchar' web portal that will allow tracking of radiation emitted from mobile towers within their locality and check for their compliance with the Electromagnetic field (EMF) emission norms defined by the government.
The web portal is aimed at myths and misconceptions about mobile towers and emissions from them.
This web portal was launched because recently, the Supreme Court had ordered the deactivation of a mobile tower in Gwalior after hearing the plea of a 42-year-old cancer patient.
Howvere, the mobile tower emissions rules in India are 10 times more stringent than the global norms and was framed by the International Commission on Non-Ionizing Radiation Protection (ICNIRP).
The ICNIRP pegs permissible tower emission at 4.5 watts/ sq m in popular 900 MHz band. In India, the Department of Telecommunication (DoT) has lowered it to be 0.45 W/sq m. India's is among a handful of countries that have tougher emission standards than the ICNIRP norms. The others are China, Russia, Switzerland, Israel, Italy, Greece, Belarus, Poland, Lithuania, Belgium, Chile, Bulgaria and Liechtenstein
Latest Current Affairs
Current affairs 03rd May 2017 contain all the latest news and current events from India and Abroad. User can find the 03rd May 2017 affairs article which is a detailed analysis and discussion of news stories that have recently occurred. These news articles are made on the topic Automatic weather station, Aizawl FC, I-League title, Asian Snooker Championship and many other are best study material for the students which are preparing for the competition exams, government exams, Banking exams, IAS exam and many other.
03rd May 2017 Current Affairs is available in Question and Answer format which will also help reader to prepare in Objective format. On Time2study, Current affair category contains the articles for each day and these articles have the detailed background of each topic. Current affairs from India and abroad are teller made to the user and thus one can find very interesting, selected and important topic on Current events to read and prepare the notes for exam. Current affairs 03rd May 2017 is made on the subjects Pankaj Advani first ever Silver award, F1 race, Russian Grand Prix 2017, Asian Squash title, Barcelona Open Title, Microsoft - designed font, Microsoft, India's first digitalised panchayat ward, Young Scientist Award 2017, INSA, DST-INSPIRE Faculty award, India's second tallest flag pole, ICNIRP, DoT, Tarang Sanchar, Aadhaar based Online Claim Submission, One IP- Two Dispensaries, Nepal's first female chief justice that have recently occurred.