Current affairs on 03 January 2017
Number of people read this Article: 404
Have you read this article?
Be the first to rate it.
Write a Review
Economy Current Affairs
BoB Launch Agriculture Investment Scheme
Bank of Baroda has launched an agricultural investment credit for the farmers of Rajasthan that will help them for doubling their income by the year 2022.
The first loan has been disbursed in Sri Ganganagar.
Under the scheme, farmers can avail of loan from the bank's branches for construction of farm ponds, installation of solar pumps and for any other viable agriculture activities.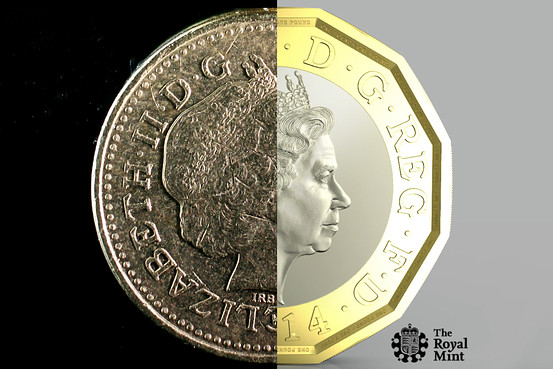 Finance Current Affairs
Government Permit 12 Banks to Raise Rs 3,000cr
The government has allowed 12 lenders to raise nearly Rs 3,000 crore via preferential shares that is over and above the Rs 22,915 crore capital support committed to them in July last year.
The government had already infused a sum of Rs 25,000 crore in 19 PSBs during FY 2015-16 as the budgetary provision of Rs 25,000 crore has been made for 2016-17.
Consumers have the discretion to not pay service charges added the bill by any hotel/restaurant
The Consumer Affairs Department of the Union Government on 2 January 2017 came out with a statement pertaining to payment of service charges in the hotels/restaurants in which Consumers have the discretion to not pay service charges added the bill by any hotel/restaurant
The state governments to advise the hotels/restaurants to prominently display that "the service charges are discretionary / voluntary and a consumer dissatisfied with the services can have it waived off."
This statement was issued following several complaints from consumers that hotels and restaurants are seeking 'service charge' in the range of 5-20%, in lieu of tips, which a consumer is forced to pay irrespective of the kind of service provided to him/her.
General Current Affairs
Jananpith Announces Navlekhan Award
Two new Hindi writers Shraddha and Ghyansham Kumar Devansh have been chosen for Bharatiya Jnanpith Navlekhan Award for the year 2016.
The decision to confer the award on Shraddha for her short story, 'Hawa Mein Phadphadati Chitthi' & on Devansh for his poem 'Akash Mein Deh' was taken unanimously by a selection panel.
Sikkim became India's first fully organic state in 2016
Sikkim has emerged as the India's first fully organic state by converting around 75,000 hectares of agricultural land into sustainable cultivation as per guidelines laid down in National Programme for Organic Production.
Prime Minister Narendra Modi formally certified Fully Organic State Status to Sikkim at a sustainable agriculture conference in Gangtok earlier in 2016.
India successfully test-fired intercontinental surface-to-surface nuclear capable ballistic missile Agni-IV
India on Monday successfully test-fired its home-grown long range intercontinental surface-to-surface nuclear capable ballistic missile Agni-IV from the Abdul Kalam Wheeler Island off Odisha.
Agni-IV is a two-stage, surface-to-surface missile that is 20 metres long and weighs 17 tonnes. It can carry a one-tonne nuclear warhead over a distance of 4,000 kilometre.
Defence Research and Development Organisation (DRDO) designed and developed AGNI-IV, is the sixth test of the missile and second user associate launch from the Wheeler Island. On December 26, India had successfully launched its longest range Agni-V missile which drew attention of many nations including China.
International Current Affairs
Shankar Balasubramanian DNA expert chosen to be conferred knighthood
Shankar Balasubramanian the India-born DNA expert who was chosen to be conferred with a knighthood by the British Queen as announced in the New Years' Honours List 2017
Shankar Balasubramanian, the Chennai-born professor of medicinal chemistry at the University of Cambridge, has been chosen for the prestigious knighthood award for year 2017.
According to the knighthood citation, 50-year old Balasubramanian is the co-inventor of Next Generation DNA sequencing, considered the most transformational advance in biology and medicine for decades. His work has spawned an entirely new discipline of Bioinformatics.
Britain to Launch New Pound Coin
The British govt has announced that it would launch a new one-pound coin at the end of March after 30 years of circulation of these coins.
It will scrap the current one pound coin by October.
The new 12-sided one pound coin would become legal tender on March 28th.
China commenced operations of world's longest high-speed railways
China in the last week of December 2016 commenced operations of Shanghai-Kunming line, one of the world's longest high-speed railways.
The line is a part of the China Railway High-speed's system of high-speed rail corridors, beginning in Shanghai and ending in Kunming.
The Shanghai-Kunming line is 2252 km in length and longest east-west high-speed railway in China as it passes through five provinces of Zhejiang, Jiangxi, Hunan, Guizhou and Yunnan and cuts travel time from Shanghai to Kunming from 34 hours to 11 hours with the maximum speed of the train is 330 km per hour.
Sports Current Affairs
Somdev Devvarman Announces Retirement
India's star singles player Somdev Devvarman announced his retirement from professional tennis.
Somdev touched a career-high rank of number 62 in 2011 and has two runners-up finishes on the ATP World Tour as his best performances on the Tour.
Somdev also won Singles and Doubles medals in Asian Games and Commonwealth Games.
Supreme Court Removes BCCI President Anurag Thakur
The Supreme Court removed Board of Control for Cricket in India (BCCI) President Anurag Thakur for allegedly lying on oath (Failing to comply with its order on implementing administrative reforms in BCCI as recommended by the Lodha panel)
The court also issued a show cause notice to Thakur asking why perjury and contempt proceedings should not be initiated against him for misleading the court.
The Court said that senior most vice-president of BCCI will act as President while Joint Secretary will act as Secretary.
Lionel Messi World's Best Playmaker for the year 2016
The International Federation of Football History & Statistics (IFFHS) in the last week of December 2016 named Lionel Messi as the World's Best Playmaker for the year 2016 for his overall contribution to club and country.
Messi beat Andres Iniesta and Toni Kroos to win the prestigious honour for the second consecutive time in his career.
Top 5 rankings for the year 2016
| | |
| --- | --- |
| Player | Points |
| Lionel Messi | 172 points |
| Andres Iniesta | 66 points |
| Tony Kroos | 45 points |
| Mesut Ozil | 39 points |
| Riyad Mahrez | 36 points |
The International Federation of Football History & Statistics is an organization that documents the history and records of association football was founded on 27 March 1984 in Leipzig by Dr Alfredo Poge.
It was based at Al-Muroor Street 147, Abu Dhabi for some time. However, it was relocated to Bonn, Germany in 2010.
Technology Current Affairs
One More Second Added to IST
A 'leap second' was added to the Indian clock to synchronise with the Earth's rotational clock as the atomic clock at the National Physical Laboratory (NPL) struck 23:59:59 ,it was programmed to add an extra second to 2017 to compensate for a slowdown in the Earth's rotation.
Adding a second barely has an impact on the daily life,but it does matter in the fields of satellite & communication.
'Haj Committee of India Mobile App' launched
Minister of State for Minority Affairs (I/C) and Parliamentary Affairs, Mukhtar Abbas Naqvi launched Haj Committee of India Mobile App at Haj House in Mumbai.
The last date for submitting applications is 24th January and Application for Haj can be made directly from the app. Five adults and two infants can apply together as a group. A PDF copy of the form will go to applicant's email.
The Centre has been encouraging online applications to ensure fair opportunity for the pilgrimage with complete transparency and comfort as after affixing the photo, the printout with documents is to be sent to the state Haj committees. Registration fees can also be made through this app.
The website also has "Do's and Don'ts" during Haj pilgrimage and also a film informing about various aspects of the pilgrimage.
During Haj 2016, about 45,843 people had applied for Haj online which was about 11 per cent of total applications received from across the nation for Haj.
Latest Current Affairs
Current affairs 03rd January 2017 contain all the latest news and current events from India and Abroad. User can find the 03rd January 2017 affairs article which is a detailed analysis and discussion of news stories that have recently occurred. These news articles are made on the topic Agriculture Investment Scheme, Bank of Baroda Bank, DNA expert, knighthood and many other are best study material for the students which are preparing for the competition exams, government exams, Banking exams, IAS exam and many other.
03rd January 2017 Current Affairs is available in Question and Answer format which will also help reader to prepare in Objective format. On Time2study, Current affair category contains the articles for each day and these articles have the detailed background of each topic. Current affairs from India and abroad are teller made to the user and thus one can find very interesting, selected and important topic on Current events to read and prepare the notes for exam. Current affairs 03rd January 2017 is made on the subjects BCCI, Supreme Court, Navlekhan Award, Bharatiya Jnanpith Navlekhan Award, New Pound Coin, Best Playmaker for the year award, Service Tax to hotel and restaurant, nuclear capable ballistic missile Agni-IV, world's longest high-speed railways, Shanghai-Kunming line, Haj Committee of India Mobile App, Earth's rotational clock, atomic clock, National Physical Laboratory, Current Affairs 2017 that have recently occurred.