Current affairs on 02 January 2017
Number of people read this Article: 405
Have you read this article?
Be the first to rate it.
Write a Review
Companies Current Affairs
Mother Dairy Launch Aadhaar-enabled Mode
Mother Dairy has introduced Aadhar enabled payment system(AEPS) in more than 1,000 milk booths & 'Safal' retail stores which does not require any physical cash or card to make the transactions.
The service was commissioned in association with CSC e-Governance Service India Ltd under the aegis of Department of Electronics and Information Technology (Deity).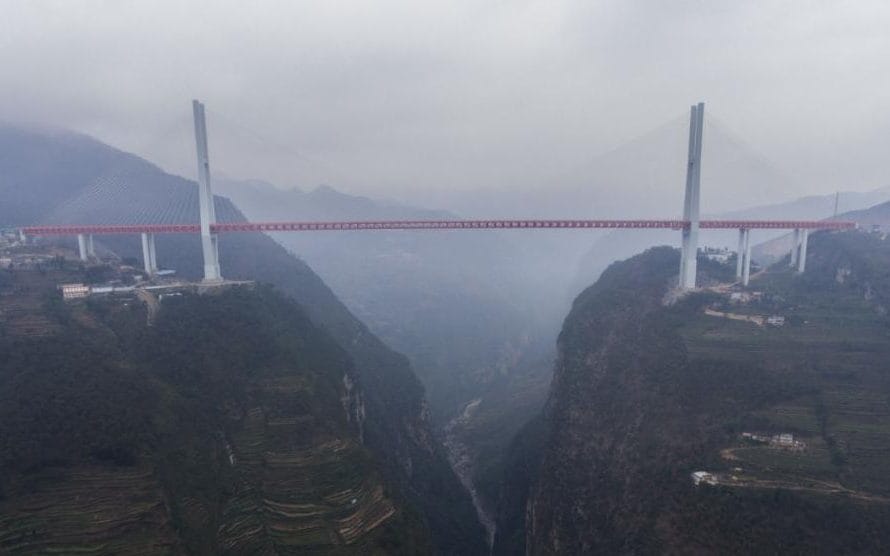 Economy Current Affairs
PM Modi also outlined various government policies for the welfare of the downtrodden, poor, farmers, traders, women and senior citizens.
(1) Bonanza for Home Buyers
In a big relief to home buyers, wwo New Schemes under Pradhan Mantri Awas Yojana were announced. Now get 4 % interest relief on home loan upto 9 lakh rupees. And 3 % cut for home loan upto 12 lakh rupees.
(2) Subvention on Home Improvements
In rural areas, now you can get 3 % interest relief on loan of upto 2 lakh rupees for the construction, renovation and expansion of home.
(3) Big relief to Farmers
Govt to pay interest for 60 days on loans taken by farmers for rabi season from district cooperative banks and primary societies.
(4) Fund to NABARD doubled
Additional fund of 20,000 crore given to NABARD to give loans to farmers.
(5) Kisan Credit Cards to become RUPAY
3 crore Kisan Credit Cards will be transformed to RuPay credit cards. Farmers had to go to banks to withdraw money. It will help farmers to sell and buy.
(6) Big boost to MSME sector
For small entrepreneurs, credit guarantee raised from Rs 1 crore to Rs 2 crore. Loans by non-banking financial companies will also be covered in this. Shopkeepers and small businessmen will get more loans because of this.
(7) Relief to small traders
For small businesses, cash credit limit raised to 25 per cent from 20 per cent. Working capital increased to 30 % from the current 20% if the transaction is done via digital mode.
(8) Big push to less cash Economy
In a bid to promote less cash economy, PM says small traders and businesses with a turnover of up to Rs 2 crore, 6% tax will be levied instead of 8% if they accept payments through banking and digital means.
(9) Scheme for pregnant women
For pregnant women, a national scheme launched. Would be Mothers will get Rs. 6,000 for their delivery, vaccination, and nutritious meals. This will be transferred straight to their account. This will help in saving lives of mothers and new born kids.
(10) Relief to senior citizens
Senior citizens will be assured 8 per cent interest on their deposits up to Rs 7.5 lakh. Now for the senior citizens the interest rate shall remain fixed at 8 percent for next 10 years.
Govt Grants Rs 200 crore for Dyeing Units
In order to boost the dyeing industry, centre has sanctioned 200 crores for Tirupur's dyeing industry that was on the verge of closure due to severe financial crisis.
Tirupur is a hub of the textile processing and knitting industry providing employment to over five lakh persons and contributes 22% of India's total garment exports.
The 200 crore assistance is in the form of an interest free loan to be converted into grant.
Finance Current Affairs
First-ever non-banking financial entity to takeover Catholic Syrian Bank
RBI's has given in-principle approval to pick up a 51% stake in Kerala based Catholic Syrian Bank by Fairfax Financial Holdings. Thus Fairfax Financial Holdings, became the first-ever non-banking financial entity to takeover an Indian bank.
The last takeover of a private sector lender by a foreign bank happened when ING picked up majority stake in Vysya Bank in 2002-03.
Specified Bank Notes (Cessation of Liabilities) Ordinance, 2016
President of India on 30 December 2016 approved the promulgation of the Specified Bank Notes (Cessation of Liabilities) Ordinance, 2016
The main objectives of the Ordinance are (i) to provide clarity and finality to the liability of the Reserve Bank of India and the Government of India for the SBNs;
To provide an opportunity to those persons who were unable to deposit the SBNs within the time provided.
To declare holding, transferring or receiving SBNs as illegal, with provisions for penalty for contravention of any of the provisions of the Ordinance.
General Current Affairs
First transgender principal resigns
India's first transgender college principal Manabi Bandopadhyay has resigned after about one-and-a-half years in office stating non-cooperation from a section of teachers soon after she took over as the principal of the well-known women's college.
Manabi, whose earlier name was Somnath, underwent a series of operations in 2003-2004 and became a woman.
Arunachal Pradesh Inaugurates 6th ALG in Tuting
The Indian Air Force Advanced Landing Ground, ALG at Tuting in Arunachal Pradesh has become functional after Mechuka, Aalo, Pasighat, Ziro & Vijoynagar.
The strategic location of Tuting ALG will make it a launching pad for the IAF operations as well as a facilitator to the Administration.
Anuradha Paudwal given honorary D.Litt
Noted playback singer Anuradha Paudwal will be conferred with honorary D. Litt degree by the D Y Patil University on its 5th convocation ceremony for her outstanding contribution in popularising Sanskrit shlokas.
She is National Award recipient & also the four-time winner of prestigious Filmfare Award.
PM to launch Swasth Sarvatra initiative
Swachh Swasth Sarvatra initiative, aimed at strengthening health centres in open defecation-free blocks as under it, 10 lakh rupees of assistance will be given to the community health centres.
The objective is to strengthen community health centres in 708 open defecation-free blocks across the country to achieve higher levels of cleanliness.
Writer Satya Narayan chosen for Bihari Puraskar
K K Birla Foundation has chosen Eminent Rajasthani writer Satya Narayan for the 26th Bihari Puraskar, 2016 for his Hindi book titled 'Yeh Ek Dunia' which was published in 2010.The book is a meticulous depiction of various circumstances of life in the contemporary world.
He will be awarded a cash prize of Rs 2 lakhs, besides a citation and a plaque.
Bihar Government approves 50 % reservation in judicial services
The Bihar Cabinet has declared 50 per cent reservation in all judicial services for aspirants belonging to the Extremely Backward Classes, Other Backward Classes, Scheduled Castes and Scheduled Tribes.
The reservation will be in both Superior Judicial Services and Subordinate Judicial Services.
According to the Cabinet decision, aspirants belonging to EBCs will get 21 per cent reservation, OBCs will have 12 per cent reservations, Scheduled Castes will have 16 per cent reservation and Scheduled Tribes will be provided 1 per cent.
World Bhojpuri Conference begins in Varanasi
Mauritius High Commissioner to India Jagdishwar Goburdhun has stated that a 'World Bhojpuri Conference' will be held from 29 December 2016 till January 1 2017 at a private school in Badalalpur.
Participants from over 18 countries are likely to be present and will deliberate on culture, religion, language and business among other issues.
International Current Affairs
World's Highest bridge Opens in China
China has opened the world's highest bridge Beipanjiang Bridge sitting at 1,854 feet above the ground that overtakes the Sidu River Bridge,which is also in China, beating it by a mere five metres to become the highest bridge.
Stretched across a giant mountain overpass,the Beipanjiang Bridge cost a staggering £120million.
The giant Beipanjiang Bridge is the highest on the planet & is open to traffic.
Murray Knighted in New Year Honours List
Andy Murray received a knighthood in Queen Elizabeth II's New Year's Honours list and was previously named an Officer of the Order of the British Empire in 2012.
Joining Murray in being knighted in British sports is Mo Farah, who retained his 5,000& 10,000-meter titles at the Rio.
Pak PM Inaugurates Chashma Nuclear Project
Pakistan PM Nawaz Sharif inaugurated the Chashma Nuclear Project – III, having a capacity of generating 340 megawatts of electricity.
The 340MW power plant is a joint collaboration of Pakistan Atomic Energy Commission & China National Nuclear Corporation.
This is the third project after successful operation of Chashma-I & Chashma-II projects and Chashma – IV Project is to be completed in 2017
First Japanese prime minister to visit Pearl Harbour
Prime Minister Shinzo Abe, who arrived in Hawaii , will become the first Japanese leader to visit Pearl Harbor.
He pay's his respects at the USS Arizona Memorial, the site of the deadly attack that prompted the U.S. entry into World War II.
China Begins Transport Water from Tibet
China started transporting bottled water to other parts of the country by charter trains from the Himalayan rivers in Tibet that is often called Asia's Water Tower, is rich in water resources.
A train full of Tibetan bottled water left Lhasa, the provincial capital of Tibet Autonomous Region and is the first of a regular set of cargo trains to bring bottled drinking water from Tibet.
Poland buys Da Vinci and collection
The Polish government has purchased a private art collection, including one of Leonardo da Vinci's most famous paintings, for a fraction of its value.
The Czartoryski collection of about 86,000 pieces, based in the city of Krakow, includes da Vinci's Lady with an Ermine and works by Rembrandt.
Lady with an Ermine, painted in 1490, is one of only four portraits of women by Da Vinci.
Sports Current Affairs
Sports Ministry Suspends IOA
Government has de-recognised the Indian Olympic Association(IOA) on the issue of nominating Suresh Kalmadi and Abhay Chautala as its life presidents who were jailed in connection with the CWG scam while Chautala is facing charges in disproportionate assets case
Kalmadi & Chautala were elevated to the honorary position.
Kush Creates History in UAE Tourney
Mumbai prodigy Kush Bhagat has won all three gold medals on offer in the 1st Western Asia Youth Chess Championships that was held at Al Ain Chess Club in UAE.
The second standard student reigned supreme in all the three categories – rapid, blitz and standard as he overcame the challenges from 158 participants from 20 countries across the world.
Former TT Int. Pappu Haldankar Dies
Former international table tennis player and a former India number one, Prafulla 'Pappu' Haldankar passed away.
He started playing table tennis for Deccan Gymkhana, Pune and represented India for 5 years from 1961 to 1965 and was ranked first in India in 1961-62 season
He also represented the country in two Asian Championships and two World Championships.
Technology Current Affairs
Khattar Inaugurates DIATC at Gurugram
Haryana CM inaugurated India's first of its kind first Digital Investigation,Training & Analysis Centre (DIATC) at Gurugram that would enhance technological capabilities of the police in solving cybercrime cases.
IT has been set up in collaboration with National Technical Research Organisation and has Cyber Forensic Laboratory & has Social Media Monitoring Lab.
Haryana Government to set up India's first Caterpillar Train
Haryana Government will set up a pilot corridor for an innovative concept of 'Caterpillar Train' that will fly over city's traffic, in Gurgaon city.
The concept of Caterpillar Train, also known as C-Train, was co-developed by an Indian Railways engineer Ashwani Kumar Upadhyaya along with Emil Jacob, both PhD Caterpillar Trainscholars at MIT, for which they won a global award at the MIT in the United States earlier in 2016 for this innovative idea.
Latest Current Affairs
Current affairs 02nd January 2017 contain all the latest news and current events from India and Abroad. User can find the 02nd January 2017 affairs article which is a detailed analysis and discussion of news stories that have recently occurred. These news articles are made on the topic Mother Dairy, Aadhar enabled payment system, Caterpillar Train, C-Train and many other are best study material for the students which are preparing for the competition exams, government exams, Banking exams, IAS exam and many other.
02nd January 2017 Current Affairs is available in Question and Answer format which will also help reader to prepare in Objective format. On Time2study, Current affair category contains the articles for each day and these articles have the detailed background of each topic. Current affairs from India and abroad are teller made to the user and thus one can find very interesting, selected and important topic on Current events to read and prepare the notes for exam. Current affairs 02nd January 2017 is made on the subjects Bihari Puraskar, World Bhojpuri Conference, Indian Olympic Association, CWG scam, Pappu Haldankar, Transgender college principal, Chashma Nuclear Project, Bank Notes (Cessation of Liabilities) Ordinance 2016, Catholic Syrian Bank, Fairfax Financial Holdings, Asia's Water Tower, DIATC, Beipanjiang Bridge, World's Highest bridge, Swasth Sarvatra initiative, First Japanese prime minister to visit Pearl Harbour, Current Affairs 2017 that have recently occurred.