Current affairs on 01 May 2017
Number of people read this Article: 1506
Have you read this article?
Be the first to rate it.
Write a Review
Companies Current Affairs
Kotak Mahindra Bank will buy Old Mutual in Kotak Life
Old Mutual is a leading international investment, savings, insurance, and banking group with its headquarters in London.
Kotak Mahindra Bank will buy out 26% stake of Old Mutual in Kotak Life with which it will be fully owned by Kotak Mahindra Group
Kotak Mahindra Bank will buy out Old Mutual's 26% stake in the life insurance joint venture for Rs 1,293 crore and is selling its stake at a time when the government has allowed foreign shareholding in Indian insurance companies to be increased to 49%.
Based on the transaction with Old Mutual, Kotak Life's enterprise valuation works out to Rs. 4,972 crore.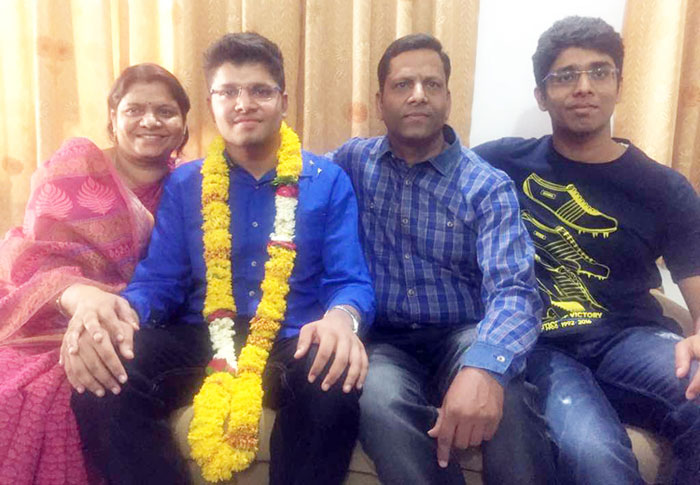 Economy Current Affairs
NCRPB sanctions 25 projects in Haryana
The National Capital Region Planning Board (NCRPB) has sanctioned 25 infrastructure projects for Haryana related to urban transport and water supply.
Proejcts were approved with a loan assistance of Rs 1,552 crore and covers 34,144 square kilometres.
Finance Current Affairs
Sebi clears P-Note norms
SEBI giving another setback to Indian living aborad, as it barred resident as well as non-resident Indians from making investments through participatory notes (P-Notes).
P-notes are mostly used by overseas individual investors, hedge funds and foreign institutions to invest in the Indian securities markets through registered foreign institutional investors (FIIs).
General Current Affairs
Bhubaneswar becomes 1st Indian city to win Pierre L'enfant Awards 2017
Odisha's capital city, Bhubaneswar has become, the first Indian city that has won Pierre L'enfant Planning Excellence and Achievement Awards-2017.
Smart City Bhubaneswar received this award for good and advanced town planning and engaging its residents in the planning process.
Haryana's Ballabhgarh renamed as Balramgarh
Haryana Chief Minister announced the renaming of Ballabgarh town in Faridabad as Balramgarh as was founded by Balram Singh in 1739.
Balramgarh formelly known as Ballabgarh is situated around 30 km from Delhi on National Highway-2, Ballabgarh is a town and a tehsil (sub-division).
Sankha Ghosh wins Jnanpith Award
The 52nd Jnanpith Award was awarded to Bengali poet and literary critic Sankha Ghosh.
Award was given to Mr. Gosh by President Pranab Mukherjee.
He was also awarded the Sahitya Akademi award in 1977 and in the year 1999.
Kalpit Veerval scored 100% in JEE Main
Kalpit Veerval has become the first person in history to score perfect 100% in the JEE (Joint Entrance Examination) Main to qualify for the prestigious IITs and other engineering colleges in the country. Though the cut-off to qualify was 81.
JEE Main was conducted by the Central Board of Secondary Education (CBSE).
17-year old Veerval from Rajasthan's Udaipur topped the prestigious exam with a 100% score of 360/360.
He had also topped the Indian Junior Science Olympiad and National Talent Search Examination in the past.
Oorja Talent Hunt Tournament-2017 to be conducted by CRPF
The Central Armed Police Forces (CAPFs) have been tasked to conduct 'Oorja', – CAPFs Under-19 Football Talent Hunt Tournament – 2017.
CAPFs will be jointly organizing the tournament under the aegis of All India Police Sports Control Board throughout the country from May 1-15, 2017.
International Current Affairs
Oscar Winning Director Jonathan Demme passes away
American Director Jonathan Demme, the Oscar-winning director passed away in New York at the age of 73 due to esophageal cancer and complications from heart disease.
He was awarded Oscar for behind classics like The Silence of the Lambs and Philadelphia.
UNHCR appointed Yusra Mardini as Goodwill Ambassador
UNHCR announced the appointment of Syrian refugee and Olympic athlete Yusra Mardini as a Goodwill Ambassador and studies full time in Germany.
Mardini has worked closely with UNHCR after her selection for the Rio 2016 Olympic Games.
Sports Current Affairs
First-ever sports meet for transgender athletics was held
The first-ever One Day sports meet for transgender athletes - 'Kerala State Transgender Athletics Meet 2017' was held at Central Stadium in Thiruvananthapuram, Kerala on 28 April 2017
The event was organized by the Kerala State Sports Council and in that 160 members from the transgender community participated in the march-past.
Competitions were held in 100m race, 200m race, 400m race, 4x100m relay, shot put and long jump.
Technology Current Affairs
ISRO Develops "Solar Calculator" Android App
Space Applications Centre (SAC), ISRO, has developed 'Solar Calculator' an android App for the computation of solar energy potential.
Solar Calculator is a very useful tool for installation of PV solar panels for tapping solar energy and provides monthly/yearly solar potential (in kWh/m2) and minimum/maximum temperature at any location.
Latest Current Affairs
Current affairs 01st May 2017 contain all the latest news and current events from India and Abroad. User can find the 01st May 2017 affairs article which is a detailed analysis and discussion of news stories that have recently occurred. These news articles are made on the topic Old Mutual, Kotak Mahindra Bank, Kotak Life, Balramgarh and many other are best study material for the students which are preparing for the competition exams, government exams, Banking exams, IAS exam and many other.
01st May 2017 Current Affairs is available in Question and Answer format which will also help reader to prepare in Objective format. On Time2study, Current affair category contains the articles for each day and these articles have the detailed background of each topic. Current affairs from India and abroad are teller made to the user and thus one can find very interesting, selected and important topic on Current events to read and prepare the notes for exam. Current affairs 01st May 2017 is made on the subjects Pierre L'enfant Awards, Jnanpith Award, Oorja Talent Hunt Tournament-2017, CRPF, Oorja, UNHCR Goodwill Ambassador, UNHCR, UN, Solar Calculator, Solar Calculator Android App, ISRO, SAC, Kerala State Transgender Athletics Meet 2017, transgender athletics, National Capital Region Planning Board, JEE Main, First Person to Score 100% in JEE Main Exam, Oscar, P-Note, Sahitya Akademi award, SEBI, NCRPB that have recently occurred.