Current Affairs 30 April 2015
Number of people read this Article: 4525
Have you read this article?
Be the first to rate it.
Write a Review
Companies Current Affairs
FMCG major Colgate-Palmolive India on 29 April 2015 announced a voluntary retirement scheme (VRS) for employees at which manufacturing facility at Waluj in Maharashtra?: Toothpowder manufacturing facility
Explanation: The company has on April 29, 2015 announced a voluntary retirement scheme for the employees at the toothpowder manufacturing facility at Waluj, Aurangabad, Maharashtra to improve its competitive strength. Shares of Colgate Palmolive closed at Rs 2011.90 apiece, down 0.23 percent from its previous close on the BSE.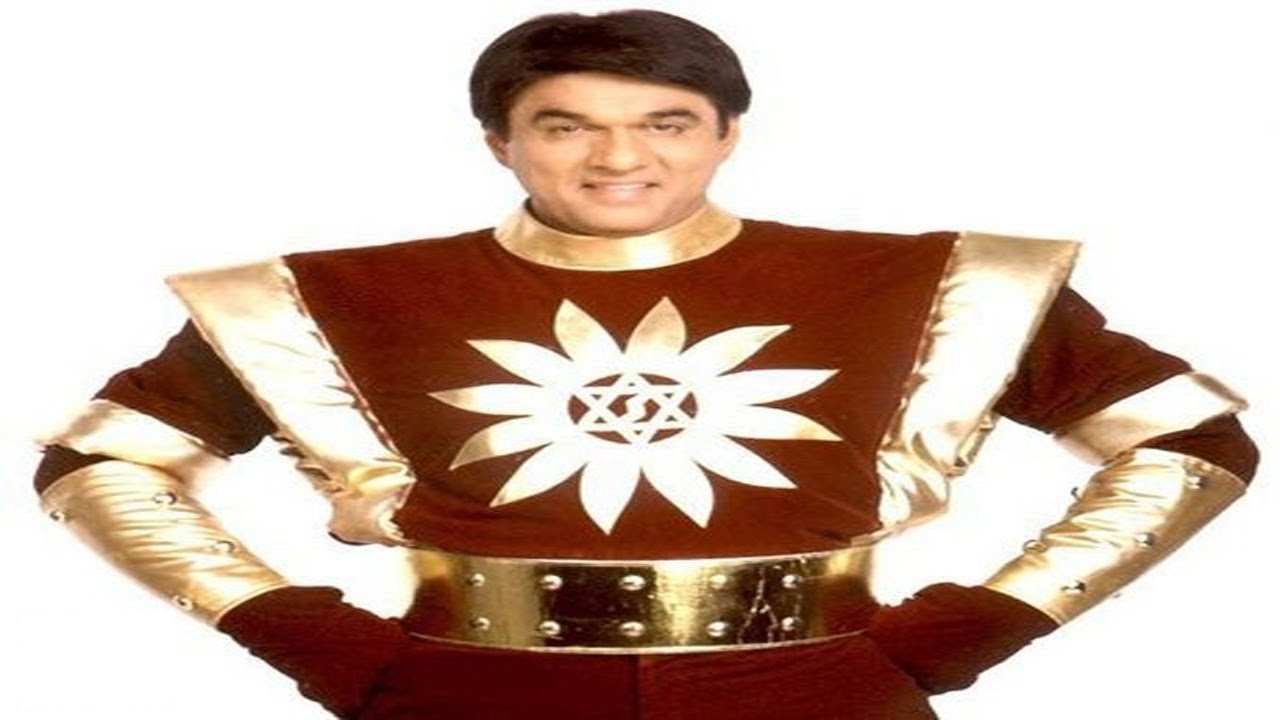 A move look to address the users complaints regarding data usage, telecom regulator TRAI on 29 April 2015 proposed that service providers should take explicit consent of consumers through which toll free short code for activating data services?: Toll free short code 1925
Explanation: It is proposed to mandate the service providers to provide the mobile subscriber, who has taken data connection through data packs or through tariff plan with discounted tariff upto certain limit. Thus the Telecom Regulatory Authority of India (TRAI) inform service providers that they should inform mobile subscribers, who have taken data packs, through SMS or USSD whenever the limit of data usage reaches 50 percent, 90 percent and 100 percent.
About 15 lakh small and medium businesses from India are using which social media platform to reach out to customers?: Facebook
Explanation: Facebook - the world's largest social networking site with over one billion users globally, has more than 40 million (four crore) active small business pages on its platform. In India as many 15 lakh small and medium businesses Pages and is growing at over 70 percent year-on-year. India is the second largest market for Facebook globally, after the US, with over 112 million users. As of March 31, 2015, Facebook had 1.44 billion monthly active users globally.
Economy Current Affairs
Union Cabinet on 29 April 2015 gave its approval to NDA government's which flagship project and the new urban renewal mission with a total outlay of about Rs one lakh crore?: 100 smart cities project
Explanation: Smart City project is aimed at recasting the urban landscape of the country by making cities more livable and inclusive besides driving the economic growth. Thus, in a meeting chaired by Prime Minister Narendra Modi approved Smart Cities Mission for development of 100 smart cities and Atal Mission for Rejuvenation and Urban Transformation (AMRUT) of 500 cities with outlays of Rs 48,000 crore and Rs 50,000 crore respectively.
In a major decision that tops the govt's agenda, the cabinet has approved the Prevention of Corruption (Amendment) Bill, 2013, pending before the Rajya Sabha by moving official amendments. What are key benefit of the Prevention of Corruption (Amendment) Bill, 2013?:
Existing graft law will be strengthened
India will be able to effectively meet UN norms on corruption
Explanation: In process of eradicating corruption plaguing the country, the Union Cabinet on 29 April 2015 gave its approval to amend the Prevention of Corruption Act, 1988 by pursuing the Prevention of Corruption (Amendment) Bill, 2013. Thus the proposed amendments would make a huge difference in the mechanism that tackles corruption in India. Firstly, it would fill in perceived gaps in the domestic anti-corruption law And help in meeting the country's obligations under the United Nations Convention Against Corruption (UNCAC) more effectively. The proposed amendments are mainly aimed at laying down more stringent measures to tackle corruption as follows:

MAJOR AMENDMENTS PROPOSED

- Providing for more stringent punishment for the offences of bribery, both for the bribe giver and the bribe taker. (stringent punishment for bribe giver & bribe taker)

- Penal provisions being enhanced from minimum 6 months to 3 years and from maximum 5 years to 7 years.

The seven year imprisonment brings corruption to the heinous crime category.

(minimum punishment increased to 3 years from 6 months, maximum increased to 7 years from 5)

(corruption to come under 'heinous crime' category)

- To contain gain of benefits from profits of corruption, the powers of attachment are proposed to be conferred upon the trial Court (Special Judge) instead of the District Court. (Trial court judge to acquire power to attach profits from corruption)

- Expanding the ambit of provision for containing inducement of public servant from individuals to commercial entities is being added to contain supply side of corruption. ( stricter punishment for inducing public servants)

- Providing for issue of guidelines for commercial organizations to prevent persons associated with them from bribing a public servant. (organisations directed to issue guidelines against bribery for members, employees)

- The average trial period of cases under PC Act in the last 4 years has been above 8 years. It is proposed to ensure speedy trial by providing a trial completion within 2 years. (speedy trials of 2 years instead of earlier average of 8 years)

- Intentional enriching by public servants will be construed as criminal misconduct and possession of disproportionate assets as proof of such illicit enrichment.

(Intentional acquisition and possession of disproportionate assets to be'criminal misconduct')

- Non-monetary gratification has been covered within the definition of the word gratification. (stringent action against non-monetary gratification)

It is also proposed to extend the protection of prior sanction for prosecution to public servants who cease to hold office due to retirement, resignation etc.(protection of prior sanction to be extended for public servants after retirement, resignation)

Further, prior sanction for inquiry and investigation shall be required from the Lokpal or Lokayukta, as the case may be, for investigation of offences relatable to recommendations made or decision taken by a public servant in discharge of official functions or duties. ( lokpal/ lokayukta's prior sanction necessary for investigation into offences in discharge of official duties)
A helping step towards cash-starved sugar mills to clear dues worth Rs 21,000 crore to farmers, the government on 29 April 2015 hiked import duty on sugar to 40 percent and scrapped the excise duty on which substance?: Ethanol made from molasses
Explanation: Ethanol produced from molasses generated in the next sugar season (starting October 2015) and supplied for ethanol blending would be exempted from excise duty. Price benefit would be passed on the to the sugar mills/distilleries. India imports very small quantity of sugar, the scrapping of excise duty will give the millers Rs 5 per litre extra on ethanol they produce from sugarcane. The customs duty has been hiked from 25 percent to 40 percent. The Cabinet also decided to remove "excise duty on ethanol supplied for blending". Presently 12.36 percent central excise duty is levied.
Finance Current Affairs
In a major action against black money hoarders and money launderers, the Enforcement Directorate (ED) has attached assets to the tune of Rs 9,003 crore and filed 173 charge sheets in the financial year 2014-15. Thus this financial crimes comes under which two prime laws?: Prevention of Money Laundering Act (PMLA) and the Foreign Exchange Management Act (FEMA)
Explanation: The agency is one of the most important departments on the high-powered panel of the SIT with ED Director Rajan Katoch as its Member. The agency, as part of its efforts to crack down on illicit funds in India and abroad, in the last year registered a mammoth 400 per cent rise in the numbers of assets attached, over 500 per cent increase in the number of criminal FIRs lodged, over 600 per cent more numbers of arrests made of people suspected to be involved in laundering crimes and more than 200 per cent jump in the filing of prosecution complaints or charge sheets as compared to the 2013-14 fiscal. Thus in a report by ED, under PMLA, attached assets to the tune of Rs 9,003.26 crore, registered 1,326 PMLA FIRs, arrested 52 people on laundering charges and filed a total of 173 charge sheets during 2014-15. Also, it issued a total of 492 attachment orders and got 355 confirmed from the Adjudicating Authority of the PMLA, the first appellate body against an order issued by the ED authority. The value of attachment of assets in the last year saw a 407 per cent rise as compared to 1,773.41 crore during 2013-14, over 600 per cent rise in arrests made as compared to seven during the last corresponding period and 214 per cent rise in filing of charge sheets as compared to 55 during 2013-14.
The Reserve Bank of India on 30 April 2015 imposed Rs 1.5 crore penalty each on three banks-- Dena Bank, Oriental Bank of Commerce and Bank of Maharashtra for violation of which norms?: Know Your Customer/Anti Money Laundering norms
Explanation: This action is based on deficiencies in regulatory compliance and is not intended to pronounce upon the validity of any transaction or agreement entered into by the bank and its customers. The RBI has also cautioned eight other banks-- Central Bank of India, Bank of India, Punjab and Sind Bank, Punjab National Bank, State Bank of Bikaner & Jaipur, UCO Bank, Union Bank of India and Vijaya Bank-- to put in place appropriate measures and review them from time to time to ensure strict compliance of KYC requirements in future. With more complaints and involvement of other banks coming to light, a wider thematic review was conducted and in all 12 branches of 11 public sector banks were covered. The scrutiny or thematic review looked into the modus operandi of the alleged frauds involving accounts of certain organisations in these banks, deficiencies or irregularities while opening Fixed Deposits (FDs) and extending Overdraft (OD) facility there against.
Government on Wednesday decided to continue which monthly pension scheme in perpetuity, a move which would benefit over 20 lakh pensioners under social security scheme run by EPFO?: Rs 1,000 per minimum monthly pension scheme
Explanation: The Employees' Provident Fund Organisation (EPFO) had to suspend the scheme in the absence of any direction from the government to continue with this benefit beyond March 31 as the scheme was initially effective only till last month only. However the Union Cabinet, chaired by Prime Minister Narendra Modi, on 29 April 2015 gave its approval for continuation of the minimum pension of Rs 1,000 per month to the pensioners of Employees' Pension Scheme, 1995 (EPS) beyond 2014-15 on perpetual basis. Pensioners, who were earlier members of the erstwhile Family Pension Scheme, 1971, have been given past service benefits for determining pension as per Para 12 of the Employees' Pension Scheme. This has resulted in fixation of low pension for these pensioners.
General Current Affairs
Which famous personality has been appointed as the new chairperson of the Children Film Society of India (CFSI)?: Mukesh Khanna
Explanation: With a catalogue of 250 films in 10 different languages, CFSI remains the prime producer of children's films in South Asia. The 56-year-old actor Mukesh Khanna has taken over the charge from actor-director Amole Gupte, who resigned in June 2014. Khanna made his debut on the small screen with B R Chopra's Mahabharat where he gained much fame after he played Bhisham Pitamah in the epic. He was last seen in daily soap Pyaar Ka Dard Hai Meetha Meetha Pyaara Pyaara.
The Lok Sabha on 29 April 2015 passed which Bill, thus allowing the government to withdraw Rs 62.03 lakh crore from the Consolidated Fund to meet its expenditure for 2015-16?: The Appropriation Bill
Explanation: The appropriations bill was moved by Finance Minister Arun Jaitley and was passed by a voice vote. Therefore now the demands for grants pertained to the ministries of drinking water and sanitation, health and family welfare, environment, chemicals and fertilizer, home and human resource development. The budgetary exercise for 2015-16 will be completed with the passage of the Finance Bill by parliament. The first phase of the process was completed after parliament passed the vote-on-account in March.
Sports Current Affairs
Which Indian tennis star has retained her number one position in the latest doubles WTA rankings issued on 28 April 2015?: Sania Mirza
Explanation: Sania and her partner Martina Hingis suffered a shock defeat in Stuttgart Open last week. The duo was stunned 3-6, 3-6 by Petra Martic and Stephanie Vogt. But the loss did not affect Sania's rankings as she continued to stay on top with 7660 rating points.
Latest Current Affairs
Current affairs 30th April 2015 contain all the latest news and current events from India and Abroad. User can find the 30th April 2015 affairs article which is a detailed analysis and discussion of news stories that have recently occurred. These news articles are made on the topic Mukesh Khanna, Children Film Society of India, Prevention of Corruption (Amendment) Bill - 2013, United Nations Convention Against Corruption and many other are best study material for the students which are preparing for the competition exams, government exams, Banking exams, IAS exam and many other.
30th April 2015 Current Affairs is available in Question and Answer format which will also help reader to prepare in Objective format. On Time2study, Current affair category contains the articles for each day and these articles have the detailed background of each topic. Current affairs from India and abroad are teller made to the user and thus one can find very interesting, selected and important topic on Current events to read and prepare the notes for exam. Current affairs 30th April 2015 is made on the subjects 100 smart cities project, Atal Mission for Rejuvenation, Prevention of Money Laundering Act (PMLA), Foreign Exchange Management Act (FEMA), Sania Mirza, excise duty on sugar mills, Reserve Bank of India, Anti Money Laundering norm, The Appropriation Bill, Rs 1000 per minimum monthly pension scheme, Employees' Provident Fund Organisation, Facebook, Colgate-Palmolive that have recently occurred.