Current Affairs 16 March 2015
Number of people read this Article: 1400
Have you read this article?
Be the first to rate it.
Write a Review
Companies Current Affairs
Expanding the footprint in the brick-and-mortar retail market through Mom & Me brand, Mahindra Retail plans to integrate its entire e-commerce business into which entity/ecommerce website?: Babyoye.Com
Explanation: "Mom and Me" sells a range of maternity and babycare items through the Mom & Me chain, plans to add another 50 such stores next fiscal, while its website www.Momandmeshop.in will be discontinued after getting integrated with Babyoye.Com by the next quarter. After this step Mahindra Retail will also have a common loyalty programme for both Mom & Me and Babyoye.Com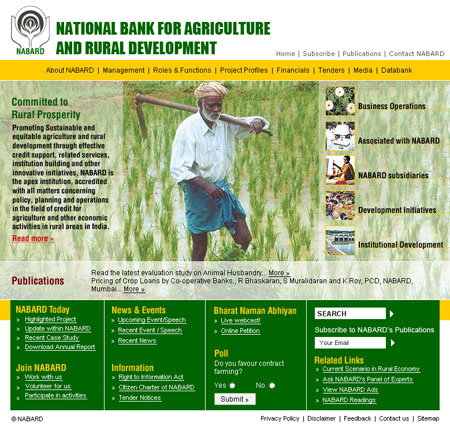 Telecom major Bharti Airtel's business-to-business service arm on 15 March 2015 has partnered with which company to allow their customers connect with each other for video conferencing facility national and international?: France-based Orange Business Services
Explanation: Orange Business Services is present in Europe, Middle East and Africa, Asia Pacific, Australasia, North America, Latin America and Russia and claims to have an enterprise customer base of 236 million worldwide. However, this partnership is first ever B2B deal of Orange with an Indian company in video conferencing space. While there are many free web-based video conferencing solutions available in the market, the large multinational companies prefer to use dedicated audio-video conferencing facility for their business needs.
Economy Current Affairs
The Centre on 14 March 2015 has paid Rs 32,800 crore to states as compensation for phasing out of which Tax in the run-up to roll-out of Goods and Services Tax?: Central Sales Tax
Explanation: In December 2014, government introduced the long-pending GST Bill in the Lok Sabha for roll-out of GST which would subsume various levies like entry tax and octroi. Thus the GST (Goods and Services Tax) is proposed to be rolled out from April 2016. Hence, as a part of the proposed GST regime, the CST is being phased out and its rate has been reduced to two percent from four percent. Therefore, to compensate states for losses they have incurred due to CST phase out. As per the agreement, 100 percent compensation is to be paid for 2010-11 fiscal, 75 percent for 2011-12 and 50 percent for 2012-13. The CST, a tax imposed on the inter-state movement of goods, was reduced from 4 percent to 3 percent in 2007-08 and further to 2 percent in 2008-09 after the introduction of value-added tax (VAT)
With an objective to promote financial inclusion, National Bank for Agriculture and Rural Development (Nabard) on 15 March 2015 started a pilot project for complete digitisation of which entity to improve the quality of interface between members and banks for efficient and hassle free delivery of banking services?: Women Self Help groups (SHGs)
Explanation: There are over 74 lakh SHGs in the country having bank accounts, out of which around 42 lakhs are credit-linked which will benefit from digitisation when the project is expanded across India. The programme was launched at Ramgarh in Jharkhand. After this pilot launch it is believed that digitization will bring transparency, credibility to operations of SHGs through inbuilt grading MIS and thereby increasing the comfort of bankers in credit appraisal, disbursement and monitoring. Due to this programme now Nabard has taken this as a proactive step to address issues and constraints faced by different stakeholders of the SHG bank linkage programme (SHG-BLP), such as need for improving the quality of interface between SHG members and banks, timely credit linkage of SHGs, challenges in book keeping by low literate clients and convergence with pro poor government programmes. The data of SHGs and their members will be fed into the input device (tablet/mobile handset) which will be uploaded in the secured and dedicated website-www.Eshakti.Nabard.Org
General Current Affairs
What is the name given to this year's Puri Rath Yatra by Union Govt. which has announced that will take major steps towards pitching for international branding and promotion this Festival, which would be a special event which comes every 19 years?: Nabakalebar Rath Yatra
Explanation: Last time Nabakalebar was celebrated in 1996, where the term 'Nabakalebar' name is given to the Rath Yatra of 2015 which stands for the periodical renewal of the wooden images of Lord Jagannath, Bhalabhadara, Subhadra and Sudarshan. The Union Tourism Ministry in coordination with the Petroleum Ministry is planning to observe this special event as an International Tourism Event of the year which is schedule to be held on 18 July 2015.
An open source, free, online education portal was launched on 13 March 2015 by the Gujarat Chapter of Code For India. What is the name of this educational portal?: Skill Up India
Explanation: U.S based non-profit organisation of techies from India launched 'Skill Up India' (SUI) an online free educational initiative promoted by the Gujarat Chapter of Code. The SUI initiative is in response to Prime Minister Narendra Modi's call to "Skill India". Similar to the concept of virtual university, numerous free online courses will be provided through this platform. In addition to this, any individuals willing to offer any kind of knowledge can publish a course on this platform.
International Current Affairs
In a historic event on 14 March 2015, a bronze statue of Mahatma Gandhi was unveiled at the Parliament Square in London. What is the significance of this statue?: With this statue, Gandhi became the first Indian and the only person never to have been in a public office to be honoured with a statue at the Parliament Square
Explanation: British Prime Minister David Cameron and Indian Finance Minister Arun Jaitley jointly unveiled the historic 9-foot tall Mahatma Gandhi bronze statue, which was created by Philip Jackson, was inspired by a 1931 photo of Gandhi at No. 10 Downing Street, where he met the then prime minister Ramsay MacDonald. From India, Bollywood legend Amitabh Bachchan and Mahatma Gandhi's grandson Gopalkrishna Gandhi were also present. The statue of Mahatama Gandhi stands adjacent to statues of iconic leaders such as Britain's war-time Prime Minister Winston Churchill and anti-apartheid icon Nelson Mandela.
What is the name of the storm that hit the South Pacific Ocean on 14 March 2015 and cause heavy destruction in the island nation of Vanuatu?: Cyclone Pam
Explanation: island nation of Vanuatu is among the world's poorest countries and highly prone to natural disasters. On 14 March 2015, Cyclone Pam has struck Vanuatu with winds up to 340 kph (210 mph) and which is rated as one of the most powerful ever storms in Pacific Ocean's. Vanuatu is a sprawling country of 83 islands and 260,000 people situated around 2,000 km northeast of the Australian city of Brisbane. Formerly known as the New Hebrides, Vanuatu was jointly ruled by France and Britain until independence in 1980.
Sports Current Affairs
On 15 March 2015, Who won the Australian Grand Prix – first Formula 1 (F1) Grand Prix?: Lewis Hamilton (Britain)
Explanation: He was earlier associated with the Red Bull team, Lewis Hamilton of Mercedes has continued his dominance by winning the Australian Grand Prix at Albert Park racing arena at Melbourne on 15 March 2015. He was followed by his German teammate Nico Rosberg. Former F1 champion Sebastian Vettel (Germany) was third on his Ferrari debut.
Which all team are qualified for the quater final match in cricket world cup 2014 and which team palying against whom after the after the culmination of the league matches on 15 March 2015?: South Africa Vs. Sri Lanka, India Vs. Bangladesh, Australia Vs. Pakistan and New Zealand Vs. West Indies
Explanation: West Indies defeated the UAE and Pakistan defeated the Ireland in their last Group league matches thus make it to the quarters. Game schedule are as follows:
1st Quarterfinal – 18 March 2015: South Africa Vs. Sri Lanka (Sydney Cricket Ground)
2nd Quarterfinal – 19 March 2015: India Vs. Bangladesh (Melbourne Cricket Ground)
3rd Quarterfinal – 20 March 2015: Australia Vs. Pakistan (Adelaide Oval)
4th Quarterfinal – 21 March 2015: New Zealand Vs. West Indies (Wellington Regional Stadium)
Technology Current Affairs
Twitter announced on 14 March 2015 that it had purchased the maker of the video streaming app, amid what seems to be surging interest in live video sharing. What is the name of this Streaming app?: Periscope
Explanation: Periscope based in San Francisco has acknowledged the sale. The estimated price at with the streaming app was sold was around USD 50 Million. The purchase was came when the news comes amid growing interest in live video sharing and a rush of users to another streaming app called Meerkat.
Latest Current Affairs
Current affairs 16th March 2015 contain all the latest news and current events from India and Abroad. User can find the 16th March 2015 affairs article which is a detailed analysis and discussion of news stories that have recently occurred. These news articles are made on the topic Women Self Help groups (SHGs), National Bank for Agriculture and Rural Development, Nabard, Babyoye.Com and many other are best study material for the students which are preparing for the competition exams, government exams, Banking exams, IAS exam and many other.
16th March 2015 Current Affairs is available in Question and Answer format which will also help reader to prepare in Objective format. On Time2study, Current affair category contains the articles for each day and these articles have the detailed background of each topic. Current affairs from India and abroad are teller made to the user and thus one can find very interesting, selected and important topic on Current events to read and prepare the notes for exam. Current affairs 16th March 2015 is made on the subjects Mahindra Retail, common loyalty programme for both Mom & Me and Babyoye.Com, Twitter, Live Streaming App Periscope, meerkat, Bharti Airtel, Orange Business Services, Central Sales Tax, Goods and Services Tax, Statue of Mahatma Gandhi at the Parliament Square in London, Cricket world cup 2015, Cricket, Nabakalebar, Lewis Hamilton, Australian Grand Prix – first, Skill Up India, Gujarat Chapter of Code Fo that have recently occurred.