Current Affairs 13 March 2015
Number of people read this Article: 1336
Have you read this article?
Be the first to rate it.
Write a Review
Companies Current Affairs
Apple on 12 March 2015 apologized to its users after a major outage of its online services, affecting customers worldwide. Which all services were affected during this outage?: App Store, iTunes, iBooks store and Mac App store
Explanation: Apple, tech giant`s status page showed the App Store, iTunes, iBooks store and Mac App store went down from 0900 GMT and were still offline at 1900 GMT. Apple`s iCloud and mail services were also down, but appeared to have been restored after around four hours. The Next Web, the international technology news site, said it had reports of outages affecting more than 40 countries.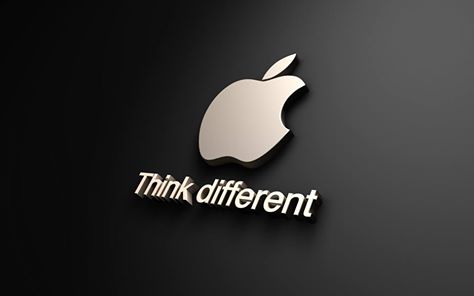 Economy Current Affairs
The per capita income in Chhattisgarh is up by 10% and estimated at Rs 64,442 for the 2014-15 fiscal. What was the per capita Income in 2013-2014?: Rs.58.547
Explanation: The per capita income in Chhattisgarh is up by 10% while the state's economy GSDP (gross state domestic product) is likely to grow by 13.20 per cent during the period. As per advance estimate of GSDP at current price, during 2014-15, agriculture sector (agriculture, livestock, forestry and fishing) is expected to grow by 14.18 per cent, whereas industry sector (mining, construction, manufacturing and electricity, gas & water supply) and service sector is likely to grow by 10.62 per cent and 15.21 per cent, respectively.
Finance Current Affairs
NITI Aayog on 12 March 2015 decided to hire outsiders through a transparent procedure backed by entrance exam. What is the idea behind this change of hiring?: To ensure that no retired officials of the Aayog are generally absorbed in the Aayog as domain experts without going through the strictly laid out procedure

Explanation: The Cabinet resolution of January 1 2015 had led to the creation of the National Institution for Transforming India or NITI Aayog. Thus Aayog will have experts, specialists and practitioners with relevant domain knowledge as special invitees nominated by the prime minister. Thus to maintain a state-of-theart resource Centre, now Aayog has to hire from outside through a proper entrance exam, which will be a repository of research on good governance and best practices in sustainable and equitable development, and the domain experts, similar to young professionals, would be utilized to fulfill this mandate of the government's think tank. However, during the Planning Commission days, research associates were hired on contracts for a period of one year to assist various technical divisions in the commission. With the maximum age limit for applying to the posts being 65 years, in majority of cases, it were retired officials of the commission who were roped in as research associates, primarily for two reasons.
Preparing for its banking foray, Reliance Capital has completed sale of 2.77 per cent stake for Rs 371 crore on 12 March 2015 to which country's bank, which would be also a strategic partner in the proposed bank?: Japan's Sumitomo Mitsui Trust Bank
Explanation: Reliance Capital, which is running the host of financial services segments, including insurance, mutual funds, commercial and home finance, broking and wealth management, plans to set up a full-fledged bank as and when RBI opens the window for new licenses. Thus, SMTB has made its investment in the company at a price of Rs 530 each through preferential allotment of shares. SMTB is Japan's fourth-largest group, managing assets of USD 682 billion, while it has assets under custody of USD 1.8 trillion
General Current Affairs
The 20th Law Commission on 12 March 2015 submitted its 255th issue (pertaining to electoral reforms) to the Union Law Ministry. What are the important recommendations made?:
- Independent candidates should be barred from contesting elections
- Paid news be made an electoral offense and should lead to disqualification of the candidate
- Laws should be amended to make it mandatory for political parties to disclose all amounts over Rs. 20,000 received by them, even if from a single donor
- Companies must place their plans to fund a political party before shareholders for approval
Explanation: In November 2013 the Central Government had appointed former Chief Justice of Delhi High Court Justice Ajit Prakash Shah as the new chairman of the Commission as Justice Jain took as president National Consumer Disputes Redressal Commission.The 20th Law Commission was established in 2013 under the Chairmanship of Judge of Supreme Court D.K Jain with the fixed tenure till 2015.The terms of reference of the Commission include review/repeal obsolete law, examine the existing laws, revise central acts of general importance etc.
International Current Affairs
Which European country on 12 March 2015 withdrew its bid to join the European Union?: Iceland
Explanation: Iceland tried to withdraw its EU bid last January but canceled the plan following massive public protests over the decision being made without a referendum. Thus on 12 March 2015 Iceland had announced that it is withdrawing its application for a membership in the 28-nation European Union (EU). The decision as made in interest that could be served best while it remains out of the EU. Iceland, the country situated in the North Atlantic and started its membership negotiations in 2010 primarily to better anchor itself to Europe two years after its economy imploded amid a banking collapse.
Sports Current Affairs
Football's world governing body Fifa on 12 March 2015 announced that Zimbabwe have been expelled from 2018 World Cup qualifying. What is the reason for the expulsion?: For failing to pay former coach Jose Claudinei Georgini

Explanation: Zifa is in dire financial trouble, with debts of more than US$4m (£2.7m) thus Zimbabwe's Football Association (Zifa) failed to make the payments despite a grace period however the authority had said that they will make appealing against the ruling as Zimbabwe, who have never qualified for a World Cup, have to act quickly because the draw for the African zone qualifiers for the tournament in Russia will take place in July, with matches set to kick off in October.
Technology Current Affairs
India on 12 March 2015 entered into the global market for warships was started with the commissioning of an India-built naval patrol vessel for Mauritius by Prime Minister. What is the name of this first warship to be exported from India?: Barracuda
Explanation: Barracuda was commissioned by Indian Prime Narendra Modi on his state visit to Mauritius. 'Barracuda' is a 1,300-tonne patrol vessel made by Kolkata-based Garden Reach Shipbuilders and Engineers Ltd (GRSE) for the Mauritian National Coast Guard.
Latest Current Affairs
Current affairs 13th March 2015 contain all the latest news and current events from India and Abroad. User can find the 13th March 2015 affairs article which is a detailed analysis and discussion of news stories that have recently occurred. These news articles are made on the topic Japan's Sumitomo Mitsui Trust Bank, Reliance Capital, SMTB, per capita income in Chhattisgarh 2014-2015 and many other are best study material for the students which are preparing for the competition exams, government exams, Banking exams, IAS exam and many other.
13th March 2015 Current Affairs is available in Question and Answer format which will also help reader to prepare in Objective format. On Time2study, Current affair category contains the articles for each day and these articles have the detailed background of each topic. Current affairs from India and abroad are teller made to the user and thus one can find very interesting, selected and important topic on Current events to read and prepare the notes for exam. Current affairs 13th March 2015 is made on the subjects per capita income, Chhattisgarh, gross state domestic product, GSDP, NITI Aayog, National Institution for Transforming India, Planning Commission, Jose Claudinei Georgini, Zimbabwe's Football Association, Fifa, Apple, App Store, iTunes, iBooks store, Mac App store, 20th Law Commission, Delhi High Court Justice Ajit Prakash Shah, Barracuda, Narendra Modi, Mauritius, Iceland, European Union that have recently occurred.