Know your CBSE examination centre
Number of people read this Article: 363
Have you read this article?
Be the first to rate it.
Write a Review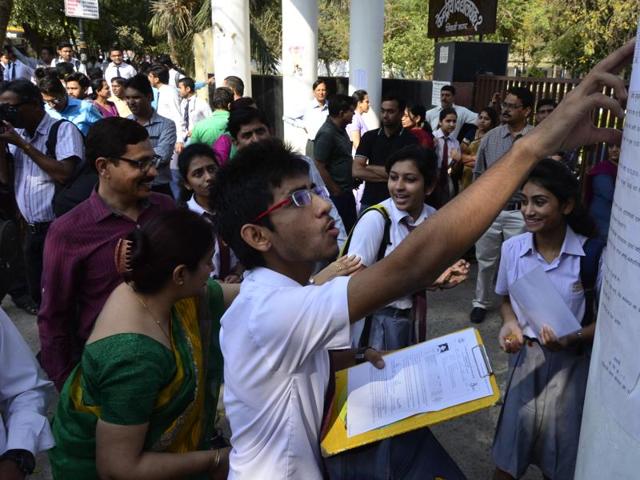 CBSE examination centre 2017 : CBSE Conducts exams all ove the world for the school which are affiliated with Central Board of Secondary Education. Generally exams for all the class are conducted within the school except to the exams pertaining to the class 10 and 12. CBSE board specially, announce the exams center for the schools to in order to avoid any kind of malpractice by any school for their respective students.
Thus, CBSE made a process under which it has laid down the norms for the setting of the CBSE examination Centre to conduct the class 10 and class 12 board exams. One may read these norms and understand the rule. CBSE Board Examination Centres Norm
Click Here to find : CBSE EXAMINATION CENTRE
Latest Current Affairs
Current affairs 11th December 2016 contain all the latest news and current events from India and Abroad. User can find the 11th December 2016 affairs article which is a detailed analysis and discussion of news stories that have recently occurred. These news articles are made on the topic CBSE Exam Centre, examination centre for CBSE class 10 and 12, CBSE, CBSE class 12 Exam centre and many other are best study material for the students which are preparing for the competition exams, government exams, Banking exams, IAS exam and many other.
11th December 2016 Current Affairs is available in Question and Answer format which will also help reader to prepare in Objective format. On Time2study, Current affair category contains the articles for each day and these articles have the detailed background of each topic. Current affairs from India and abroad are teller made to the user and thus one can find very interesting, selected and important topic on Current events to read and prepare the notes for exam. Current affairs 11th December 2016 is made on the subjects CBSE class 10 Exam centre that have recently occurred.