GSEB 10th Class Date Sheet
Number of people read this Article: 916
Have you read this article?
Be the first to rate it.
Write a Review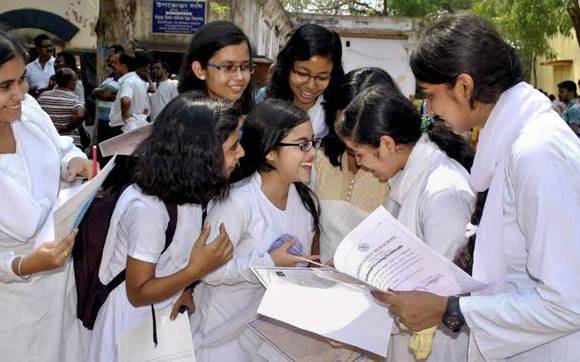 Gujarat Secondary and Higher Secondary Education Board (GSHSEB) has announced the Gujarat Board SSC Time Table 2017. Gujarat board exams will start from 15th March 2017 and over by 25 March 2017. The Gujarat Board has notified GSEB 10th Class Date Sheet for both general as well as science stream students. The Gujarat 10th Datesheet 2017 was declared from the GSHSEB office on 14 Jan 2017. Time Table is also available to students online on the official website of the board i.e. www.gseb.org.
Gujarat SSC Time Table 2017
Date
Day
Subject
15th March 2017
Wednesday
First Language - Gujarati / Hindi / Marathi / English / Urdu / Sindhi / Tamil / Telugu / Odia
17th March 2017
Friday
Science & Technology
20th March 2017
Monday
Mathematics
22nd March 2017
Wednesday
Social Science
23rd March 2017
Thursday
Gujarati (Second Language)
24th March 2017
Friday
English (Second Language)
25th March 2017
Saturday
Second Language - Hindi / Sindhi / Sanskrit / Farsi / Arabic / Urdu
10th Board exam will conduct in two Part pattern : PART-A will include 50 MCQs (Multiple Choice Questions) of 1 mark each which are to be answered in 1 hour time limit while Part B of the Gujarat 10th Board Exam would be descriptive in nature.
The GSEB also clarified that the first 15 minutes i.e. 10AM to 10:15AM would be devoted to filling up student's personal details in the OMR sheet. The classification of time would be as follows:
10AM to 10:15AM – Filling up personal information in OMR forms
10:15AM to 11:15AM – Answering Part A – OMR section
11:15AM to 11:20AM – Collection of OMR sheets and distribution of Part B Answer sheets
11:20AM to 1:20PM – Answering Part B – Descriptive Questions
1:20PM – Completion of Paper / Exam
Latest Current Affairs
Current affairs 15th January 2017 contain all the latest news and current events from India and Abroad. User can find the 15th January 2017 affairs article which is a detailed analysis and discussion of news stories that have recently occurred. These news articles are made on the topic GSEB 10th Class Date Sheet, Gujarat Board class 10 date sheet and many other are best study material for the students which are preparing for the competition exams, government exams, Banking exams, IAS exam and many other.
15th January 2017 Current Affairs is available in Question and Answer format which will also help reader to prepare in Objective format. On Time2study, Current affair category contains the articles for each day and these articles have the detailed background of each topic. Current affairs from India and abroad are teller made to the user and thus one can find very interesting, selected and important topic on Current events to read and prepare the notes for exam. Current affairs 15th January 2017 is made on the subjects that have recently occurred.