Time2Study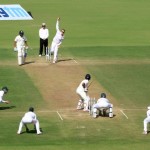 Rashtirya Janata Party created by Six Madhesi parties of Nepal Six Madhesi parties of Nepal on 20 April 2017 merged to form Rashtirya Janata Party (RJP) as single political entity to fight jointly in the upcoming local elections on 14 May 2017. These six parties are – Tarai Madhes Loktantrik Party, Sadbhawana Party, Rastriya Madhes Samajbadi Party, Tarai Madhes......
India's first village of books India's first village of books will open on May 4 in Panchgani, Mahabaleshwar, Maharashtra. The Maharashtra government has got 75-odd artists to paint the walls of the 25 premises that include 3 temples, 2 schools, 7 houses and several lodges and homestays spread on a stretch of 2 km in Bhilar village at Pustakanche Gaon (village...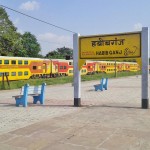 Australian Government started visa programme - 'Visa 457' Australian Prime Minister Malcolm Turnbull on 18 April 2017 announced the decision to abolish 'Visa 457' programme and thus bring cheers to foreign workers. Visa used by over 95,000 temporary foreign workers (majority of them Indians), that was abolished by the Australian Government on 18 April 2017 ...
Time2study.in is "One Stop" online website for kind of educational needs. On Time2study, user can find the articles / study materials made for the Post graduate, graduates, children studying in class 10 and 12, aspirants preparing for Competitive exams and others. On Time2study user can find the Current affairs, Banking awareness, general Knowledge (GK), Online test, Online preparation study material, Online GK test with Question and Answer format. Time2tsudy is also provide the service for the school to create their own website, maintain daily updates, flash daily notice to student's parents and public like Exams dates, School Admission dates etc. Time2study also provide the listing service for all kind of educational services or institutions like, all kind coaching institutes, schools, colleges, Universities, tuition centers, exams dates and many others.