Time2Study
In a major event, last month educational body UGC and All India Council for Technical Education (AICTE) in their annual review has declared list of 23 fake universities and 279 technical institutes on their websites (also find below these universities) and issued warning to students ahead of the new academic session. The step was taken in order to safeguard the life of students who......
'Eva' India's first Artificial Intelligence (AI)-based banking chatbot launched 'Eva' (Electronic Virtual Assistant) is the name of the India's first Artificial Intelligence (AI) driven banking chatbot was launched on 5 March 2017 by HDFC Bank. Eva is capable of answering millions of customer queries across multiple channels in...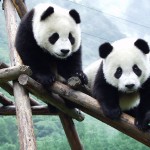 JNU wins Visitor's Awards 2017 for best university Jawaharlal Nehru University (JNU) has won the annual Visitor's Award for the 'Best University', 2017. Deepak Pant from the Central University of Himachal Pradesh won the Visitor's Award for 'Innovation' while the Visitor's Award for 'Research' has been jointly won by Shyam Sunder from......
Time2study.in is "One Stop" online website for kind of educational needs. On Time2study, user can find the articles / study materials made for the Post graduate, graduates, children studying in class 10 and 12, aspirants preparing for Competitive exams and others. On Time2study user can find the Current affairs, Banking awareness, general Knowledge (GK), Online test, Online preparation study material, Online GK test with Question and Answer format. Time2tsudy is also provide the service for the school to create their own website, maintain daily updates, flash daily notice to student's parents and public like Exams dates, School Admission dates etc. Time2study also provide the listing service for all kind of educational services or institutions like, all kind coaching institutes, schools, colleges, Universities, tuition centers, exams dates and many others.