Time2Study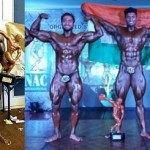 Anti-Vietnam War Peace activist Tom Hayden passed away TOm Hayden an anti-Vietnam War Peace activist was part of forefront of the anti-Vietnam War movement in the 1960s has passed away at the age of 76 on 23 October 2016 following a prolonged illness in Santa Monica, California. He was a stalwart of America's New Left who served 18 years in......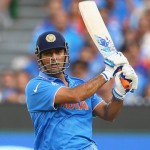 RBI introduce newest denomination currency note of Rs. 2000 The Reserve Bank of India (RBI) will launch Rs.2000 newest denomination currency note very soon, as reported in the media on 21 October 2016 The notes have already been printed, and their dispatch from the currency printing press in Mysuru has commenced. The highest denomination note printed by the RBI was......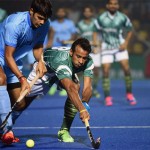 India won 2016 Asian Champions Trophy Hockey On 22 October 2016, India beat defending champions Pakistan 3-2 in a preliminary league match of the 2016 Asian Champions Trophy hockey in Kuantan, Malaysia. This victory gives India seven points from three outings. India had outplayed Japan 10-2 in their first outing, but were held to a 1-1 draw by South Korea on 22 October 2016 ...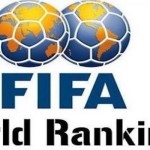 Udey Desh Ka Aam Nagrik (UDAN) aviation connectivity scheme launched Udey Desh Ka Aam Nagrik (UDAN) first-of-its kind globally regional aviation connectivity scheme was launched by the Union Government on 21 October 2016 with the aim to make flying affordable for the common man of the country. It is expected to get rolled-out by airline companies....
India to be 3rd largest aviation market In the latest passenger forecast, International Air Transport Association (IATA) has declared that India will become the third largest aviation market in the world displacing the UK by 2026. An aviation market is defined by traffic to, from and within the country and currently, India is at ninth largest aviation market.....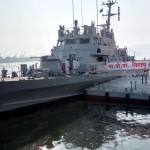 Manipuri human rights activist Irom Sharmila, as announced New Party : 1. On 18th October 2016, Manipuri human rights activist Irom Sharmila has announced her newly floated political party People's Resurgence and Justice Alliance (PRJA). 2. Irom Sharmila broke her 16-year-long fast demanding withdrawal of the Armed Forces Special Powers Act (AFSPA) on 9 August...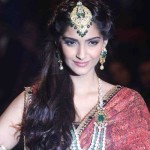 National Summit on Fortification of Food in New Delhi : Anupriya Patel, Minister of State for Health and Family Welfare has inaugurated National Summit on Fortification of Food in New Delhi.
US Navy has commissioned Zumwalt: 1> US Navy has commissioned its largest, most expensive and technologically advanced destroyer, Zumwalt costing nearly USD 4.4 billion. 2> The 610-foot-long ship, commissioned in Baltimore also has an advanced power plant and weapon systems.
According to the data released by the RBI, India' banking system reported total deposits of Rs 100 lakh crore for the first time ever in which month of 2016. With demand deposits crossing Rs10 lakh crore and time deposits crossing the Rs 90 lakh crore mark, the month saw the highest-ever monthly rise of Rs 5.32 lakh crore : September 2016
The 193 member states of the General Assembly adopted the resolution by acclamation, appointing 67-year-old Mr. Guterres as the 9th U.N. Secretary-General to take over from Ban Ki-moon, whose tenure will end on which date : December 31, 2016
Time2study.in is "One Stop" online website for kind of educational needs. On Time2study, user can find the articles / study materials made for the Post graduate, graduates, children studying in class 10 and 12, aspirants preparing for Competitive exams and others. On Time2study user can find the Current affairs, Banking awareness, general Knowledge (GK), Online test, Online preparation study material, Online GK test with Question and Answer format. Time2tsudy is also provide the service for the school to create their own website, maintain daily updates, flash daily notice to student's parents and public like Exams dates, School Admission dates etc. Time2study also provide the listing service for all kind of educational services or institutions like, all kind coaching institutes, schools, colleges, Universities, tuition centers, exams dates and many others.